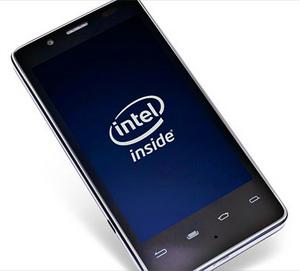 July 15, 2013 - Intel's Moat Is Coming Into Play in the Mobile Processor Opportunity
While many investors remain focused on Intel's (NASDAQ:INTC) core PC and server processor businesses, the firm has been generating more buzz lately around its opportunities in the smartphone and tablet chip market.
Intel continues to chase after incumbent ARM Holdings (NASDAQ:ARMH) in mobile processors, but is making progress on that front. The firm's upcoming "Silvermont" Atom chips will feature a new architecture and will be manufactured at the cutting-edge 22-nm chip fabrication technology, which we think will increase Intel's competitiveness in the smartphone and tablet space.
Further down the road, we expect Intel's wide moat to come into play, as the firm will take advantage of its industry-leading manufacturing assets and ability to aggressively refresh its processor architectures in an attempt to increase its presence in the smartphone and tablet processor space.
Manufacturing Assets Are Intel's Greatest Competitive Advantage
Intel has a wide moat, which stems from its position as the world's largest chipmaker. The firm's immense scale allows it to invest more in research and development and in semiconductor manufacturing assets than any other chip company, which is encapsulated in Intel's "tick-tock" strategy. Intel makes a new iteration down Moore's Law every two years (the tick), while it launches a new architecture for its computer microprocessors during the years in between (the tock).
Intel has the most advanced semiconductor fabrication technology in the world, with at least a one-year lead over the rest of the industry, which we view as the firm's greatest competitive advantage. It has helped the firm dominate the PC and server microprocessor space. Importantly, we believe the advantage will also come into play as Intel attempts to gain headway into the smartphone and tablet processor market. Being at the forefront of Moore's Law is an invaluable asset for Intel, as manufacturing a chip design at a next-generation process versus a prior-generation technology (for example, Intel's latest 22-nm versus the 32-nm process) provides three key advantages:
1. Higher chip performance: Electrons travel shorter distances as chip circuitries shrink, which boosts performance.
2. Better power efficiency: Less energy is used because electrons don't have to travel as far.
3. Lower per-unit cost: By reducing chip size, more devices can be manufactured on a single silicon wafer, which lowers costs.
Currently, Intel is manufacturing its computer processors at the 22-nm node, with plans to begin ramping up its next-generation 14-nm technology later in 2013. For comparison, the next-closest competitor in the Moore's Law race is top foundry Taiwan Semiconductor Manufacturing (NYSE:TSM), or TSMC, which has 28-nm technology as its most advanced process. TSMC will start to ramp up its next-generation 20-nm process in the second half of 2013.
Aside from its lead in scaling down chip circuitries via Moore's Law, Intel is currently the only firm manufacturing chips using 3-D Tri-Gate transistors, which offer both performance and power efficiency advantages over traditional 2-D "planar" transistors. The firm has indicated in the past that Tri-Gate transistors made at the 22-nm process can have up to a 37% performance boost at low voltages or a 50% reduction in power consumption at constant performance when compared with 32-nm 2-D transistors. While other chipmakers, including foundries TSMC, Samsung, and GlobalFoundries, will eventually move to 3-D transistors (also called finFets), we estimate they are at least one year away from mass production.
Intel Continues to Chase ARM in the Mobile Processor Market, but Gap Could Close With Silvermont
Although Intel's Atom processors for smartphones and tablets have been around for several years now, the firm has had limited success so far competing against mobile processors from chipmakers such as Qualcomm (NASDAQ:QCOM), Samsung, and Apple (NASDAQ:AAPL), which base their chips on designs from incumbent player ARM. While most observers have simply attributed the lack of success to the widely held (though likely flawed) belief that Intel's x86 processor architecture is inherently not as power-efficient as ARM-based chips, the story is much more complex. In fact, Intel has yet to really flex its muscle in the mobile chip space. The firm has implemented the "tick-tock" strategy only for its main computer processor business, and is just now beginning to shift Atom to that model of aggressive chip manufacturing and design improvements.
Over the past year, Intel's Atom chips have shown signs of closing the competitive gap with ARM-based mobile processors. As can be seen in some independent benchmarks, the current generation of Atom chips, based on the "Saltwell" architecture from 2012, is now within the ballpark competitively versus ARM-based processors in terms of performance and power efficiency characteristics.
Today's Saltwell Atom chips have proved to be competitive against ARM-based processors that were launched in 2012, but have since fallen behind new 2013 ARM chips. Nonetheless, the fact that current Atoms are within the realm of competitiveness for smartphone and tablet applications is a pretty impressive feat by Intel, particularly when considering that Saltwell is merely an extension of the "Bonnell" Atom processor architecture that came out back in 2008. While Intel has made iterative architecture improvements for each successive Atom product generation over the past five years, the chips have all essentially been based on the same Bonnell architecture. Further, Bonnell was originally designed with netbook and ultramobile-type devices--not smartphones and tablets--in mind. Another important consideration is that Saltwell Atom chips are manufactured at the older 32-nm process node, one generation behind Intel's most advanced 22-nm technology used for its "Ivy Bridge" processors for PCs.
Intel will finally make use of its competitive advantages in the smartphone and tablet processor space with its upcoming Silvermont chips. Last month, Intel took the wraps off of its new Silvermont architecture for Atom, which will be available by the end of the year. As mentioned, Silvermont is the first true architecture refresh for Atom since Bonnell's release in 2008. We view the refresh as much needed, given that ARM and its partners have been updating their architectures every couple of years. The new Silvermont architecture incorporates new features, such as out-of-order execution and better power management capabilities, to boost performance and improve power efficiency, making Atom more competitive for smartphones and tablets.
Aside from a new architecture, Silvermont will be manufactured at the 22-nm process, Intel's most advanced manufacturing technology. Silvermont will mark the first time the firm will fully take advantage of its manufacturing assets for Atom, as Intel had always fabricated Atom processors using technology that was one generation behind its most cutting-edge process. Manufacturing low-power processors (typically system-on-chips) for mobile devices requires some different process recipes and optimizations than those used to make Intel's bread-and-butter computer processors, which are high-performance oriented. As a result, Intel needed to spend a number of years to develop its low-power manufacturing technology before making it available to Atom at the firm's cutting-edge processes.
We expect Silvermont to provide the boost needed to make Atom competitive with ARM in the mobile processor space. With the combination of a long-awaited architecture refresh and the use of Intel's manufacturing advantage, we believe the firm will finally be giving Atom the enhancements it needs to really go after ARM from the power efficiency and performance standpoints. Although there are presently no benchmarks available, the firm claims that Silvermont will offer roughly 3 times peak performance or 5 times lower power consumption than the current Saltwell processors.
We think the firm can gain some momentum in smartphones and tablets with its upcoming "Silvermont" Atom processor.
Intel's in-house benchmarks also claim impressive performance for Silvermont versus other mobile processors currently on the market, though the numbers should be taken with a grain of salt. All in all, we think the signs point to Silvermont Atom processors closing the gap against ARM-based solutions, though there will be some overhanging uncertainty until the products are released and can be benchmarked objectively.
Silvermont Marks Atom's Transition to "Tick-Tock" Model
In late 2014, Intel will launch Airmont, the 14-nm version of Silvermont, as the firm migrates to its next-generation chip fabrication process. Essentially, Silvermont will kick off the firm's plans to use the same "tick-tock" cadence for Atom as its computer processors. We think this aggressive approach marks Intel's increasing emphasis on the mobile space and should provide the momentum the firm needs to take further share in that market in the coming years.
We Expect Intel to Start Seeing Material Gains in Mobile in Late 2013 and 2014
For the time being, we expect Silvermont to allow Intel to capture material share in tablets first, followed by some smartphone share in 2014. In tablets, Intel has already begun to demonstrate some success with its current "Clover Trail+"--the Saltwell-based Atom platform for tablets--as the firm has achieved some design wins, mostly for Windows-based devices. While most tablet customers are second-tier hardware vendors, the firm recently scored a big win with Samsung, which will use Clover Trail+ in the 10.1-inch version of the new Galaxy Tab 3. Although it's only one device, we view this as a major coup for Intel, as the firm has managed to get its foot in the door with one of the behemoths in the realm of mobile gadgets. If Silvermont turns out to be as competitive as we think it can be, Intel will likely be able to achieve even greater momentum in the tablet chip space. Intel has opportunities to win business in both Windows and Android-based tablets, though we believe the Windows segment of the market will be more favorable for the firm.
While we think Intel also has opportunities to capture some smartphone processor market share, we acknowledge that there may be greater hurdles facing the firm there than in tablets, which tend to be higher-performance devices that align better with Intel's legacy of performance-oriented computer processors. Smartphones, on the other hand, not only require greater emphasis on power efficiency, but the baseband and communications components also must be taken into consideration when choosing a processor solution. For example, we think one of the reasons behind Qualcomm's immense success with its Snapdragon mobile processors has been the integrated wireless capabilities on those chips. Further, Intel has less familiarity with its potential customer base in smartphones than in tablets, as many tablet makers are existing PC manufacturers.
In both smartphones and tablets, we think Intel could be aggressive with pricing and will not only target high-end Android and Windows devices, but also place an emphasis on the low ends of those markets. Given the cost advantage that Intel may generate from 22-nm technologies, we think Intel can develop its Atom business via design wins with second-tier hardware vendors, such as ZTE, Asus, and Lenovo, as the low-end portions of the smartphone and tablet markets have significant growth potential.
Atom's Success Could Provide Upside to Our Current Valuation for Intel
Our fair value estimate for Intel is $26 per share. In our current model, we forecast that Intel will see some success in smartphones and tablets with Atom, with revenue from that business growing to $5.2 billion by 2017, from approximately $550 million in 2013. As for market share, we think the firm will have 33% tablet and 9% smartphone processor unit share, respectively, by the end of our forecast period. In this scenario, Intel's growth in mobile device processors would essentially offset any declines that we currently expect to see in Intel's PC processor segment. It should be noted that our gross margin projections are only in the high 40% range, as Intel may need to be aggressive on pricing to grow the business.
While our expectations for Intel's market share gains would certainly affect ARM, this is in line with our thesis that ARM-based processors would ultimately lose some market share to Intel. As for ARM's licensees, we anticipate minimal disruptions to Qualcomm, given that the firm is much more exposed to smartphones and tablets, and we expect Intel to primarily gain its mobile processor share in tablets. We would expect Nvidia (NASDAQ:NVDA) to see some headwinds, given that the firm's Tegra chips are mostly in tablets and have been showing signs of trailing competitively in the performance-per-watt front. We also believe Intel can grow its business with Samsung, which could eschew its own Exynos processors in favor of Atom in more designs. Even then, we think Intel can bolster its business by merely focusing on the low-end portions of the smartphone and tablet markets, as mentioned previously. This strategy could hamper second-tier mobile processor competitors, such as MediaTek, Broadcom (BRCM), Marvell (NASDAQ:MRVL), and a variety of smaller Asian processor makers.
Intel's Atom Mobile Processor Business Could Grow Tenfold
Annual Revenue in $ Millions, 2013E-17E
Which would allow Atom to take more than 15% share of total smartphone and tablet processor units. Atom Share of Smartphone and Tablet Processor Units, 2013E-17E.
Note that we expect continued uncertainty surrounding the trajectory of Intel's business until its Silvermont chips are actually on the market and until they can be objectively compared to the competition. Nonetheless, we encourage investors to keep an eye on Intel's Atom mobile processor opportunity, as we believe it could provide material upside beyond our current fair value estimate of $26 per share.
By Morningstar Investment Research
Click the Links Below to Review Investing Trading Products and Services You Can Use on Your Android Apple Tablets and Smartphones

Worden TC2000 Leader in Real-time Stock Charts Market Scans Technical Analysis and Alerts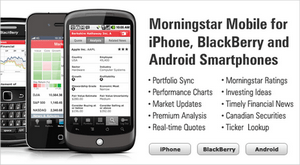 Morningstar Investment Research Mobile Free Trial
CNNMoney Top Investing App

New Age Forex Stocks Futures Social Investing Trading with eToro OpenBook

InstaForex Mobile Trading
Trade All Markets From One Account. Forex - NYSE CFD's - Gold Silver Copper - Commodities - Futures. Trading platform InstaTrader is the most dynamically developing trading platform based on MetaTrader 4 terminal. Using InstaForex gives you the opportunity to invest trade in 107 currency instruments, 34 NYSE CFD contracts on American shares, and trade Gold Silver Copper.
On-Going Bonus Deposit for New Customers
Minimum Deposit $100 Free Bonus $30
$300 $110
$800 $200
$5000 $1000
$50000 $5000
ECN or Standard Accounts
Low Fixed 3 Pip Forex Standard Account Spreads
Very Low 0.10 Spreads On ECN Accounts
Earn 6% to 13% Annual Interest Paid Monthly On Your Cash Account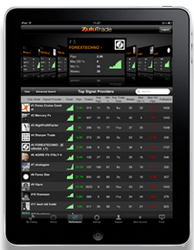 ZuluTrade Forex for Mobile
Autotrade the FOREX market like never before! Let ZuluTrade drive trades by specialists into your FX account For Free. ZuluTrade bridged the gap between valuable information in money markets and trade execution, by converting the advice of professional and talented traders globally to an executed trade rapidly and automatically in your account.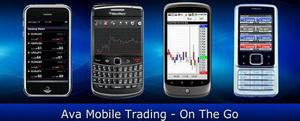 Bonus Deposit for New Customers
Minimum Deposit $/€300 Free Bonus $/€75
$/€1,000 $/€150 to 1,000
$/€10,000 $/€1,200
Award Winning Online Forex Trading Platform. Invest Trade Forex Stock Indices Commodities and Metals from One Platform. Fixed spreads. Free advanced online forex trading tools. Dozens of currency pairs and metals. Daily exclusive institutional analysis. 24-Hour trading and support. Trade immediately by credit card, PayPal or WebMoney. Start trading forex with as little as $100. 200:1 leverage. No commissions or fees. Euro or US Dollar trading account. Withdraw instantly with Ava Debit Card.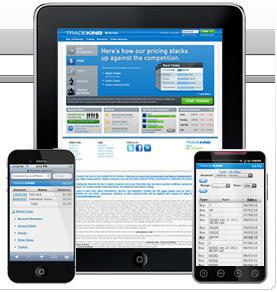 TradeKing Mobile Trading
Save An Average Of 56% In Stock Trading Commissions And 52% In Option Trading Commissions When You Switch To TradeKing. At TradeKing, you'll pay just $4.95 per trade, plus 65 cents per option contract - even for broker-assisted trades.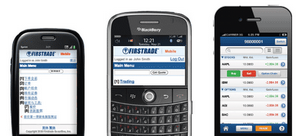 Firstrade Mobile Trading
Learn About Online Investment Opportunities with Firstrade Securities. 250 Free Trades - Transfer Rebates - Cashback Bonus. 25 years of service. Firstrade is a leading online investment firm offering a full line of investment products and tools designed to help investors take control of their financial future.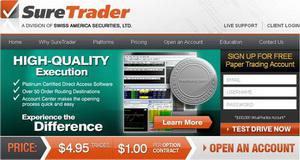 SureTrader Online USA Stock Options Trading Broker Level 1 & 2 Direct Access Quote Data
For Non USA Persons Only - Mobile Trading Platform

Forex Buy Sell Signals Sent To Your Mobile
Receive Forex Alerts anywhere, anytime. Available in 200 Countries and 700 Mobile Networks. Forex Trading opportunities are analyzed 24 hours a day. Messages tell you when to buy and when to sell. Follow on your mobile phone or use our Forex signal software.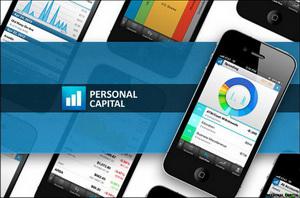 Personal Capital Wealth Management
Helping you manage & grow your money. Personal Capital has created a next-generation financial advisor completely personalized around you. Smart money management in the palm of your hand. See all of your money in one secure place. Account balances, transactions, and investment performance. And now send money to anyone with our Universal Checkbook, exclusively for iPhone.