Business Services Stock Industry Sector Forecast Outlook
Please Note: Blog posts are not selected, edited or screened by Seeking Alpha editors.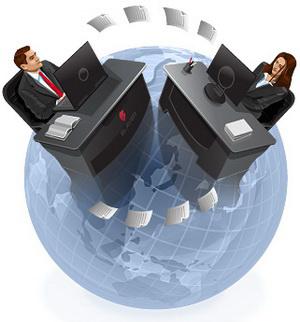 July 25, 2013 - Business Services Stock Industry Sector Forecast Outlook - by Zacks Investment Research
To Begin With
Business services or the tertiary sector can be defined as ancillary services provided by companies to other players in the market. Hence, the core business of one company can be a business service for another.
The tertiary sector is being increasingly depended on by firms for services that are not their core competence. Operating efficiencies demand that companies focus on functions and activities that are close to their core competence. This not only helps them reap the benefits of scale economies in those core functions, but also helps improve their competitive positioning.
The business service sector is highly fragmented, with no single service provider enjoying market dominance. As per business reports, the top 50 companies of the sector contribute less than 25% to the overall revenue of this sector. However, given its unique nature, Zacks has classified the group as one of 16 sectors (the S&P's official GIC classification has only 10 sectors where business services are grouped within the 'Industrials' sector).
Stand-Alone Zacks Sector - Zacks Industry Rank
This industry covers an array of services that include marketing, consulting, staffing, security, telecommunications, Internet services, logistics and waste handling. In its expanded sense, the U.S. business services sector generates consolidated yearly revenue of about $620 billion, though many companies mentioned below do not strictly fall within the generally accepted definition of the industry.
Within the Zacks Industry classification, we have divided the business world into 16 Sectors that are comprised of 60 Industries (at the medium or M-level) and 260+ industries at the expanded or X-level. We rank all 260+ X-level industries in the 16 sectors based on the earnings outlook for the constituent companies in each industry. This ranking is available in the Zacks Industry Rank page.
The way to align the ranking and outlook from the complete list of Zacks Industry Rank for the 260+ industries is that the outlook for the top one-third of the list (Zacks Industry Rank of #88 and lower) is positive, while the outlook for the bottom one-third (Zacks Industry Rank #177 and higher) is negative.
Please note that the Zacks Rank for stocks, which is at the core of our Industry Rank, has an impressive track record, verified by outside auditors, to foretell stock prices, in particular over the short term (1 to 3 months). We have 7 X-level industries within the Business Services sector; namely Auction/Valuation Services, Business Information Services, Business Services, Consulting, Financial Transaction Services, Outsourcing, Staffing, and Waste Removal Services.
Staffing at Zacks Industry Rank #44 and Business Services at #74 are the only industries in the sector currently ranked in the top 1/3rd of all Zacks industries and have a positive outlook. On the negative side, Waste Removal at #179 and Auction/Valuation at #253 are clearly in the bottom 1/3rd of all industries and have a negative outlook, but Outsourcing and Business Information Services are also closer to the bottom 1/3rd. The Financial Transaction Services industry at #115 and the Consulting industry #99 are the only industries in the middle 1/3rd of all industries and have clearly neutral outlook.
Of the 19 companies in the Consulting industry, 5 have Zacks Rank #2 (Buy), while only 2 have Zacks Rank #4 (Sell) or Zacks Rank #5 (Strong Sell), implying that most of the companies carry a Zacks Rank #3 (Hold). Companies like Huron Consulting Group Inc. (HURN) and Information Services Group, Inc. (III) have a Zacks Rank #2 while CoreLogic Inc (CLGX) and Accenture plc (ACN) are Zacks Ranked #3.
The Financial Transaction Services industry, with players like Visa (V) and MasterCard (MA), is currently at #67, or in the top 1/3 block.
Industries in the Business Service Sector
Advertising & Market Services and Direct Marketing, not part of the Business Services sector, play a vital role in informing consumers about new products, eventually helping the producers to better penetrate the markets. The Interpublic Group of Companies, Inc. (IPG), Omnicom Group Inc. (OMC), Valassis Communications Inc. (VCI), Harte-Hanks Inc. (HHS) and Vertis are important players in this sector.
Consulting Service providers offer expert advice in a given field for smoother functioning of the companies. Major companies in this arena include Accenture plc (ACN), Bain, Booz Allen, Deloitte Consulting (an affiliate of Deloitte Touche Tohmatsu) and IBM Global Services (IBM).
The Staffing business helps companies identify and recruit the right person for the right job. This sector is dominated by Insperity Inc. (NSP), Kelly Services Inc. (KELYB), ManpowerGroup (MAN), ADP TotalSource and the U.S. operations of Adecco.
Internet Service Providers and Telecommunication Services connect knowledge, information and personnel across the globe. This sector is ruled by AOL Inc. (AOL), AT&T Inc. (T), Verizon Communications Inc. (VZ) and Comcast Corporation (CMCSA).
Surveillance, Investigation & Security Consulting Services providers offer specialized security services. This sector is dominated by FTI Consulting (FCN) and Kroll.
Waste Management service providers offer services such as collection, transport, processing, recycling, disposing and monitoring of waste. Waste Management Inc. (WM), Republic Services Inc. (RSG) and Waste Connections Inc. (WCN) are the major players in this arena.
The U.S. and Europe are the largest markets for the business service sector. Some of the dominant players beyond the U.S. boundary include waste and remediation services provider Veolia Environnement (VE) (France), facilities support services provider Serco Group (U.K.), staffing services provider Adecco (Switzerland), travel agency service provider TUI Travel (U.K.), and security services provider G4S (U.K.). Other big names in the field are Rentokil Initial (U.K.) and ISS (Denmark).
The emerging economies such as India and China are also becoming important destinations for the business service sectors.
Earnings Preview
With companies starting to release their second quarter financial reports, let's take a look at how things are shaping up for the sector.
Earnings for the business sector have grown 9.7% in first quarter faring better than the S&P Group's earnings growth of 2.4%. Earnings were also better than 8.6% growth achieved in the last quarter of 2012.
Revenues showed an improvement of 2.8% faring much better than the S&P 500's year-over-year average of negative 1.1%. Revenue growth also improved sequentially.
In terms of surprises, the sector's performance was weaker than the broader market, with only 52.6% of Business Services companies beating earnings expectations, compared to the 'beat ratio' of 65.2% for the S&P 500.
Looking ahead at the second quarter results, earnings are expected to improve 9.7% compared to a minimal improvement of 1% for the broader market. Revenue growth is expected to be 1.6% for the sector but decline 0.8% for the S&P 500.
For a detailed look at the earnings outlook for the Business Services and other sectors, please check our weekly Zacks Earnings Trends report.
Consolidations in Q2
Mergers and acquisitions play an important part in not only strengthening a company's foothold by grabbing more market share but also edging out competition.
Healthcare Services Group, Inc. (HCSG), provider of housekeeping, laundry, linen, facility maintenance and dietary services to nursing homes, retirement complexes, rehabilitation centers and hospitals in the United States, entered into a deal with Platinum Health Services, LLC to purchase all of its operating assets.
Cardtronics, Inc. (CATM) is busy making acquisitions. This provider of automated consumer financial services, purchased the assets of Rohnert Park, CA-based Merrimak ATM Group, LLC in June. In May it purchased the assets of Portland, OR-based Aptus Financial.
Global vehicle rental giant Avis Budget Group, Inc. (CAR) acquired Payless Car Rental, the sixth largest car rental company.
Furmanite Corporation (FRM) provider of specialized technical services has also entered into a deal to buy the Gulf coast operations of ENGlobal Corporation (ENG). These are ENGlobal Corp.'s professional service assets.
Opportunities
Labor Intensive: Given the nature of intangible products offered by the service sector, it is labor intensive. The sector offers immense employment opportunities as it requires both skilled and unskilled labor for its smooth functioning. Business reports indicate that the two most populated countries, China and India, are together expected to create 300 million employment opportunities in the global job market by 2030.
Global Reach: Companies can reach their consumers or prospective buyers across the world when Advertising & Market Services and Direct Marketers act on behalf of these in informing consumers about new products or added features in existing products. Thus, these service providers help in widening a company's customer base and/or maintaining a better retention ratio. It also opens the door to international trade.
Cost Effective: All business operators prefer to minimize costs of operation and maximize margins. This sector offers cost effectiveness to the companies that opt for their services which would otherwise be far more expensive.
With specialized services, these providers reduce the operational cost and in turn the overall costs of companies. Notably, an increased number of companies opting for such specialized services would increase volumes for the service providers. This would eventually lead to services at lower costs and further reduction in costs for companies.
Specialized Service: The industry offers specialized services based on the latest technologies. This is evident for the security and consulting services. To safeguard data, companies are compelled to engage security service providers, which are required to have the latest and most efficient technologies in place to persuade their clients and win business contracts.
Also, with the increased number of mergers and acquisitions across the globe, the prospects for legal service providers look good. Consulting service is another wing of this industry that is fast gaining traction.
With business complexities on the rise, companies are opting for expert advice before entering into any new venture rather than risking losses due to trial and error. Hence, this service sector also looks promising as it is indispensable for companies that are fighting to survive in a competitive market.
Challenges
Growth Tied to Health of Economy: One of the major factors that could impact the growth of the service sector is the overall health of the economy. The companies in the business service sector generate revenues by providing essential services to other companies.
Spending by companies to avail services might reduce drastically if the pace of economic growth is slower than the expected level. This would naturally reduce the business of the service providers and affect their fundamentals.
Requires Continuous Spending for Research and Development: Importantly, consulting service providers need to remain abreast with the latest technologies through continuous spending on research and development. The performance of these providers can be hampered if they do not acclimatize and/or widen its services with ongoing developments.
Training, Maintaining Skilled Workforce: Since skilled workers are always in demand, there remains a possibility of a high turnover rate within the sector. The training of unskilled workers or taking in new skilled workers increases operational costs, thereby affecting margins. This sector needs to have more skilled workforce to take advantage of the technology that develops at a relatively rapid pace.
Competition: Maintaining or increasing market share remains a challenge for business service providers. As discussed earlier, the main business of one company can be a business service for another; hence target customers for both may be the same at times.
Therefore, a business service provider is always required to be adequately equipped to win over customer demand. While larger providers bank on the broader variety of their service offerings and can effectively take up difficult ventures, the relatively smaller players compete in the industry backed by their specialized services.
To Conclude
The dearth of skilled labor in the business services sector can have an impact on future growth possibilities. Non-availability of quality workforce at a reasonable rate might increase overall operational costs.
However, due to the highly fragmented nature of the industry, it is difficult to set a distinct trend or predict a concrete future for the industry. The expected annual compounded growth rate for this sector is 4% from 2010 to 2015.
The sector might also attract new investors' attention as nearly one-third of the companies under our coverage in the business service industry share profits with their shareholders via dividend payments. Dividend payments help in retaining stockholders confidence in the company. Dividend yield ranges from 1.16% at Core-Mark Holding Company, Inc. (CORE) to 6.35% at SouFun Holdings Ltd. (SFUN). Notably, every company's dividend yield betters the industry average.
With population growing at an accelerated pace and economic turmoil being a constant drag, generating employment is a burning issue. This sector, being labor intensive, involves lower capital investments and confidently addresses this problem. Thus, we can safely say that despite all the hurdles, this industry is crucial for business operations going forward.
Click Here for a Free Trial of Zacks Investment Research
Click the Links Below to Review Professional Industry Sector Advisory Services and Resources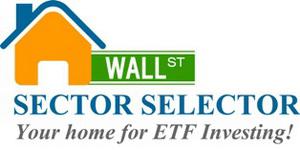 Wall Street Industry Sector Selector
Free email newsletter. John Nyaradi is Publisher of Wall Street Sector Selector: Professional ETF Trading, an online publication specializing in news, analysis and information regarding exchange traded funds. John's writes a weekly column for Investor's Alley, a widely read internet site, and his investment articles have appeared in many online publications including Dow Jones Market Watch, Trading Markets, Money Show, Yahoo Finance, Investors Insight, Fidelity, SeekingAlpha, ETF Daily News, iStock Analyst and many others.

Market Timing Signals & ETF Sector Rotation Investment Newsletter
The strategy behind the Sector Timing Report is a process of continuous upgrading your investment holdings to maximize portfolio returns. Our upgrading strategy works because as economic and market conditions change, new sector leaders rise to the top of our proprietary sector scoring system. We buy these top ranked sectors and hold them for as long as they outperform their sector peers. When a holding starts to drop in rankings we sell it and move on the the next hot sectors in the market. Rebalancing our holdings monthly keeps us in the latest leadership sectors at all times.

Profit From Zacks Investment Research Earnings Estimates Revisions
Free Trial
of Zacks a leading investment research firm focusing on equities earnings estimates and stock analysis for the individual investor, including stock picks, stock screening, portfolio stock tracker and stock screeners. "Earnings estimate revisions are the most powerful force impacting stock prices" Zack Investment Research Founder Leonard Zacks, Ph.D. Mathematics M.I.T.
Seeking Alpha's Disclosure: Past performance is no guarantee of future results. No recommendation or advice is being given as to whether any investment is suitable for a particular investor. Any views or opinions expressed above may not reflect those of Seeking Alpha as a whole. Seeking Alpha is not a licensed securities dealer, broker or US investment adviser or investment bank. Our analysts are third party authors that include both professional investors and individual investors who may not be licensed or certified by any institute or regulatory body.