If Bernanke Does Not Taper Soon, The Bond Market Will Force Him by Market Authority
Since yesterdays highly anticipated FOMC meeting the major stock indexes are soaring. As you all know, the Federal Reserve said that they will continue their current $85 billion a month QE-3 program. The current QE-3 program is where the central bank buys $45 billion in mortgage backed securities (MBS) and another $40 billion in U.S. Treasuries every month. The Federal Reserve also has the fed funds rate at zero to a quarter percent, it has been at that level since December 2008.
So what will cause the Federal Reserve to taper the current QE-3 program? Obviously, the central bank tells us that there is very little inflation in the economy so there is really no danger to having the QE-3 program in place. History has told us that prolonged stimulus has resulted in high inflation or some type of bubble. In 2001, the former Federal Reserve chairman Alan Greenspan lowered the fed funds rate to 1.0 percent and that lead the stock market to new all time highs. Unfortunately, it also lead to the largest housing and credit bubble in seventy years. Could there be another bubble being created at this time, or is this time different? After all, almost every central bank is following the lead of the Federal Reserve when it comes to easy money policies. The Bank of England, Bank of Japan, and many other central banks are all creating money out of thin air so perhaps this time it is different.
Recently, yields on the 10-year U.S. Treasury Note have climbed sharply higher. Today, the yield on the 10-year U.S. Treasury Note is around 2.67 percent. While this is still a very low yield it should be noted that it has spiked higher by more than 1.25 percent since bottoming in July 2012. The yield chart of the 10-year U.S. Treasury note is signaling a move to 3.0 percent in the near term, so it would be prudent to expect bond prices to continue to fall. Yields are moving higher despite the Federal Reserve buying $40 billion a month in U.S. Treasuries. Is the bond market trying to tell us something? There is an old saying on Wall Street that the bond market is smarter than the stock market. You see, the people that run the bond market have much more capital than the people that buy stocks. Remember the old saying, follow the money.
If the bond market is moving higher it is telling us that the Federal Reserve is going to need to taper their current QE-3 program very soon. If they do not taper soon then they are risking another bubble or perhaps massive inflation. The Federal Reserve's balance sheet is now around the $4 trillion level, so perhaps that is the next bubble to burst. Either way, everyone should keep an eye on the bond market as it always tells us what is really happening before it does.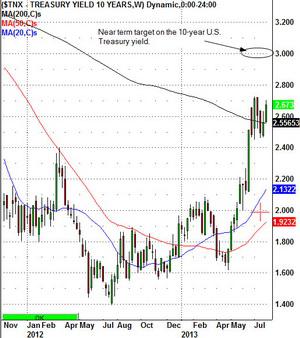 Stock Option Forex Futures Trading Seminars Webinars Workshops Events
Click Here For The Complete 2013 Schedule

Long and Short Intra-Day NYSE Stocks Trading System
Test for two full months of these income trades for yourself. Published by Dr. Adrian Manz, this is an Intra-Day trading system that trades pure stocks on the NYSE exchange, you can set up the night before the open with our automation via TradeStation.

Steve Nisons Candlestick Charting Intensive Training and Software
for Profitably Trading Stocks Forex Futures Commodities
Use the CandleScanner trading software to automatically scan for profitable trading setups on any timeframe. Stock forex and futures candlestick trading courses to throughly understand how to profit from candlestick chart patterns. Free newsletter and live trading webinars. Steve Nison is the authority on trading and profiting using candlesticks.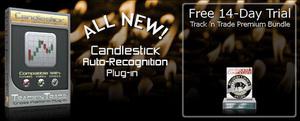 Track n Trade CandleStick Auto-Recognition Plug-in
Quickly identify candlestick patterns without thinking. With Track 'n Trade, you have the ability to click, and select your favorite candle patterns, and have Track 'n Trade find, identify, and even auto-trade each signal through our famed Autopilot Trading System.


Van Tharp Institute
Investing Trading Home Study Programs & Live Seminars Workshops
Dedicated to cutting edge, high quality professional educational investing trading programs for traders and investors providing a road map for financial freedom. The finest investing trading education in the financial universe. Dr Van Tharp is one of the orginal Market Wizards, and referred to as the Traders Coach.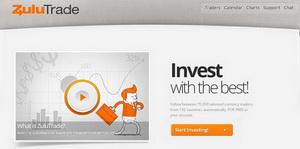 ZuluTrade Forex Accounts from Multiple Brokers All with Free Buy Sell Signals
Autotrade the Forex market like never before! Let ZuluTrade drive trades by specialists into your FX account for free. ZuluTrade bridged the gap between valuable information in money markets and trade execution, by converting the advice of professional and talented traders globally to an executed trade rapidly and automatically in your account.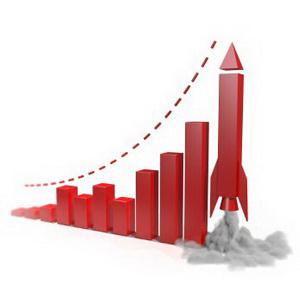 Invest2Success "Profit Rockets" Stock Picks Monthly Subscription Email Service
Free Trial - Receive daily low-risk high-reward momentum stock picks every day that include buy entry, stop-loss, take profit area targets, and trade management information to your email inbox.