Nothing change in Eurodollar trade… the market is in consolidate mode at 1.33 - 1.3350 level .
Asian shares: Japan's Nikkei -2.63%, Hong Kong's Hang Seng -1.90%(07:00 GMT), Korea's Kospi -1.55%, Australia's ASX 200 -0.66% and China's Shanghai -0.62%.
German Producer prices in July 2013: +0.5% on July 2012.
Prices of U.S. Treasuries slid Monday for a third day. The 10-year note closed at 2.885% yield, an area last seen at the close on July 19, 2011.
The People's Bank of China will continue to implement the official "prudent" monetary policy in the second half of the year but is ready to "fine-tune" that stance as needed, Governor Zhou Xiaochuan said in an interview.
RBA Monetary Policy Meeting Minutes: Members noted that, over recent months, the Chinese economy had grown at around the pace seen earlier in the year, which, on an annualised basis, was a bit below the authorities' stated target of 7.5 per cent for 2013. In Japan, a range of indicators of economic activity had improved over the past couple of quarters and import prices were rising in response to the exchange rate depreciation, thereby contributing to a slight rise in consumer prices overall. US economic recovery had continued at a moderate pace, notwithstanding the effect of fiscal consolidation.
Asia's role as the world's growth engine is waning as economies across the region weaken and investors pull out billions of dollars. The Indian rupee fell to a record low yesterday, Thailand is in recession and Indonesia's widest current-account deficit pushed the rupiah to the lowest level since 2009. Chinese banks' bad loans are rising and economists forecast Malaysia will post its second straight quarter of sub-5 percent growth this week. The clouds forming in Asia as liquidity tightens and China's slowdown curbs demand for commodities and goods are fueling a selloff of emerging-market stocks, reversing a flow of money into the region in favor of nascent recoveries in the U.S. and Europe. Emerging markets from Brazil to Indonesia have raised borrowing costs in 2013 to try to aid their currencies as the prospect of reduced U.S. monetary stimulus curbs demand for assets in developing nations.
New Zealand inflation expectations have bounced back from a 14-year low in the Reserve Bank's latest survey of business managers as governor Graeme Wheeler moves to take pressure off monetary policy by imposing tough home lending restrictions. One-year ahead inflation expectations rose 38 basis points to 1.9 percent in the September survey of 82 business managers and professionals, and two-year ahead expectations increased 30 basis points to 2.36 percent. New Zealand's consumers price index has been running below the central bank's 1 percent to 3 percent target band for the past year.
RBNZ Wheeler: New Zealand's economy is now one of the most rapidly growing among the advanced economies. Growth is likely to remain strong and become more broadly based over the next two years, particularly as construction activity in Christchurch, Auckland and elsewhere gathers momentum and provides further stimulus to the manufacturing sector. Our forecasts in the June 2013 Monetary Policy Statement, which are currently being reviewed for the next Statement in September, suggested that in 12 months' time the economy could be growing at just over a 3 percent annual rate, with the unemployment rate declining towards 5 percent and annual CPI inflation back within the 1 to 3 percent target range. Our exchange rate is over-valued relative to what would be sustainable long-term in the absence of sizeable increases in our terms of trade and productivity. Against many of the world's major currencies, the New Zealand dollar is positioned in the top, relative to its historic experience.
Click the Links Below to Review Forex Signals Metatrader Expert Advisors FX Brokers and Trading Education Courses

Forex Buy Sell Signal Alerts Free Trials

Metatrader Expert Advisors is a autotrade forex trading system written in MetaQuotes Language 4 mql linked up to a Metatrader Forex Trading Platform.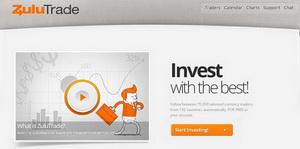 ZuluTrade Forex Accounts from Multiple Brokers All with Free Buy Sell Signals
Autotrade the Forex market like never before! Let ZuluTrade drive trades by specialists into your FX account for free. ZuluTrade bridged the gap between valuable information in money markets and trade execution, by converting the advice of professional and talented traders globally to an executed trade rapidly and automatically in your account.