Dollar Recovery after FOMC minutes release and S&P 500 sets new 6-Week low.
Asian shares all in red: Japan's Nikkei -0.44%, Hong Kong's Hang Seng -0.37%(07:00 GMT), Korea's Kospi -0.98%, Australia's ASX 200 -0.46% and China's Shanghai -0.30%.
With Spanish unemployment surging, tax collection so low, and delinquent loans soaring, it is 'odd', as El Confidencial notes, that GDP has only modestly declined. The fact of the matter is - things do not add up and the following three charts highlight the dramatic divergences between official (government-supplied) data and synthetic (market-based) measures of activity in the construction, industrial, and services industries. Given these 'real' levels, El Confidencial suggests real Spanish GDP would be 21% lower than reported.
Swiss July watch exports rose 2.2% on year as a result of stronger sales in Europe and easier comparisons.
The eurozone will consider measures to support Greece as long as it implements its latest bailout, but has no plans to review the situation before next spring, European Central Bank executive board member Joerg Asmussen said on Wednesday.
Bank of England's Weale says more QE could still be needed. A smooth economic recovery is not yet assured and the Bank of England has not ruled out fresh stimulus measures. Martin Weale told the Telegraph newspaper he could "certainly envisage circumstances in which it would be sensible to undertake further asset purchases" in addition to the bank's recent move to give forward guidance on interest rates.
A few Federal Reserve officials thought last month it would soon be time to slow the pace of their bond buying "somewhat" but others counseled patience, according to meeting minutes that offered little hint on when the U.S. central bank might reduce its support for the U.S. economy. The minutes of the Fed's July 30-31 meeting, released yesterday, showed that almost all of the 12 members of the policy-making Federal Open Market Committee agreed changing the stimulus was not yet appropriate.
The yield on the 10-year U.S. Treasury note has climbed more than a percentage point since May, hitting its highest level this week since 2011.
Sales of U.S. Existing Homes rise to highest since 2009.
Fitch affirms Canada's IDRs at 'AAA', outlook stable.
Bank of Japan Governor Haruhiko Kuroda said he won't hesitate to provide further monetary stimulus if downside risks from a planned sales tax hike or overseas economies increase.
China Manufacturing PMI™ at 50.1 (47.7 in July) at four-month high. China Manufacturing Output Index at 50.6 (48.0 in July) at three-month high.
The Conference Board Leading Economic Index for Australia declined 0.2 percent and The Conference Board Coincident Economic Index increased 0.1 percent in June. The Conference Board LEI for Australia fell slightly in June, after remaining unchanged in May, with building approvals and stock prices making the largest negative contributions to the index.
Watch today: EU PMI, US jobless & PMI.
Click the Links Below to Review Forex Signals Metatrader Expert Advisors FX Brokers and Trading Education Courses

Forex Buy Sell Signal Alerts Free Trials

Metatrader Expert Advisors is a autotrade forex trading system written in MetaQuotes Language 4 mql linked up to a Metatrader Forex Trading Platform.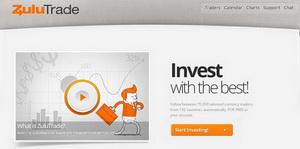 ZuluTrade Forex Accounts from Multiple Brokers All with Free Buy Sell Signals
Autotrade the Forex market like never before! Let ZuluTrade drive trades by specialists into your FX account for free. ZuluTrade bridged the gap between valuable information in money markets and trade execution, by converting the advice of professional and talented traders globally to an executed trade rapidly and automatically in your account.