Strange trading for EUR/USD. Despite the fears surrounding Syria and the impending US military involvement, which drove safe havens such as US Treasuries higher, Euro trade unexpected strong, below 1.34 level …
Asian stocks all in red: Japan's Nikkei -1.51%, Hong Kong's Hang Seng -1.60%(07:00 GMT), Korea's Kospi -0.07%, Australia's ASX 200 -1.03% and China's Shanghai -0.11%.
S&P 500 drops most in 9 Weeks. US stocks fell, with the Standard & Poor's 500 Index sliding for a second day, as growing tension over possible military action in Syria overshadowed a report showing consumer confidence unexpectedly rose in August.
German consumer confidence eased slightly heading into September, albeit remaining close to its highest level in nearly six years, as shoppers worried about creeping inflation. GfK market research group said on Wednesday its forward-looking sentiment indicator, fell to 6.9 going in to September from 7.0 in the previous month, its highest level since before the global financial crisis.
German Import prices in July 2013: -2.6% on July 2012.
Denmark said its budget deficit would widen as the government of Scandinavia's weakest economy cut its growth forecast for this year. Gross domestic product will grow 0.2 percent in 2013, less than the 0.5 percent forecast in May.
Japan has officially decided to raise the severity of Fukushima leak to level 3.
Geopolitical tensions are hitting the financial world, as Western governments moved closer to the brink of taking military action against Syria. The Turkish lira has fallen to a new record low against the US dollar in early trading, hitting the 2 lira to the dollar mark for the first time. This follows last night's hard-hitting warning from secretary of state John Kerry, who said the Syrian regime would be held accountable for last week's chemical weapons attack in the country.
Indian Rupee collapses by most in over 20 years. From a weak open, the Indian Rupee has now plunged a stunning 3.88% today. This is the largest single-day drop in the Rupee's value since March 1993. The Indian people have lost 30% of their global purchasing power since March 2013.
President Obama said to consider limited strike on Syria without troops according to an administration official.
A source from Team Obama told CNBC that Larry Summers will likely be named chairman of the Federal Reserve in a few weeks.
Brent oil nears 6-month high, over $112 a barrel .
SocGen's shocking Oil forecast: $150 upside following Syrian attack "Within A Week".
Spot gold rose to its highest since early June at around $1,420 an ounce. Gold has rallied more than $200 since late June, when prices hit three-year lows.
Watch today: Germany Gfk, UK CBI, US pending home sales.
Click the Links Below to Review Forex Signals Metatrader Expert Advisors FX Brokers and Trading Education Courses

Forex Buy Sell Signal Alerts Free Trials
Metatrader Expert Advisors is a autotrade forex trading system written in MetaQuotes Language 4 mql linked up to a Metatrader Forex Trading Platform.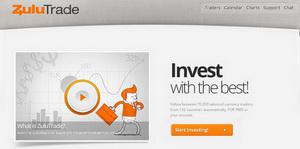 ZuluTrade Forex Accounts from Multiple Brokers All with Free Buy Sell Signals
Autotrade the Forex market like never before! Let ZuluTrade drive trades by specialists into your FX account for free. ZuluTrade bridged the gap between valuable information in money markets and trade execution, by converting the advice of professional and talented traders globally to an executed trade rapidly and automatically in your account.