The Euro finally lost some ground and trade below 1.33 level looking for 1.32, as markets still cautious on Syria. UK seeks UN approval for Syria strike, while US plans to move ahead regardless.
Asian shares: Japan's Nikkei 0.91%, Hong Kong's Hang Seng 0.55%(07:00 GMT), Korea's Kospi 1.22%, Australia's ASX 200 0.10% and China's Shanghai -0.18%.
Italy's cabinet lawmakers agreed to abolish a controversial property tax Wednesday in a bid to boost private consumption and mend relations amid the country's fractured coalition government. Scrapping the levy on primary residences, known as IMU, will calms fears of another political crisis in Europe's third-largest economy just as the region's prospects are beginning to show signs of improvement for the first time in two years. "Today we have approved important decisions for our country which demonstrate a great government cohesion and team work," said Prime Minister Enrico Letta.
Greece should never have been allowed to join the euro, German Chancellor Angela Merkel said, as she tries to lay the blame for the eurozone's debt crisis at the door of her political opponents.
Bank of England Governor Mark Carney said officials are ready to add stimulus if investor expectations for higher interest rates rise too far and undermine the recovery. "The upward move in market expectations of where bank rate will head in future could, at the margin, feed into the effective financial conditions facing the real economy," Carney said
Canadian manufacturers, dogged by the effects of a strong currency, are counting on a pickup in U.S. demand to end the sector's deepest contraction since 2009. Canadian factory production has shrunk 2.7 percent since the end of 2011 and is 7.6 percent weaker than it was in July 2008, right before the country slipped into its last recession. Aside from agriculture, manufacturing is the only part of the economy that has failed to return to pre-slump levels.
The safe-haven yen on Thursday trimmed some of the recent chunky gains that had taken it to three-week highs against the dollar, while a rebound in the Brazilian real offered hopes that emerging market currencies in Asia may find a bit of a reprieve.
BOJ board member Morimoto: Japan's economy showing signs of positive cycle of output, income and spending. BOJ ready to take necessary policy adjustments, taking into account risks to the economy, prices, at the time. Says investors may continue to withdraw funds from EMs, which may keep global outlook uncertain, market trust in Japan's fiscal health is key for BOJ easing to be effective. JGB yields may rise in a way deviating from economic fundamentals if trust in Japan's finances is lost. Japan's economic growth to keep exceeding potential despite impact of planned sales tax hike. Global economy still fragile, pace of recovery seen is moderate.
Brazil's central bank raised the key rate by half a percentage point to 9% for a third straight meeting, as a plunge in the currency undermines efforts to slow inflation in the world's second-largest emerging market.
Indonesia is expected to hike its benchmark rate at a meeting later in the day to help stabilize the rupiah.
Watch today: France business climate, German jobless, US GDP.
Click the Links Below to Review Forex Signals Metatrader Expert Advisors FX Brokers and Trading Education Courses

Forex Buy Sell Signal Alerts Free Trials

Metatrader Expert Advisors is a autotrade forex trading system written in MetaQuotes Language 4 mql linked up to a Metatrader Forex Trading Platform.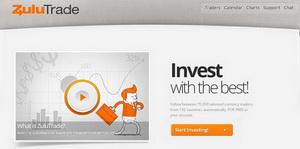 ZuluTrade Forex Accounts from Multiple Brokers All with Free Buy Sell Signals
Autotrade the Forex market like never before! Let ZuluTrade drive trades by specialists into your FX account for free. ZuluTrade bridged the gap between valuable information in money markets and trade execution, by converting the advice of professional and talented traders globally to an executed trade rapidly and automatically in your account.