Euro on defense, tries to find some support but still below to key 1.3190 fibo level
Asian shares: Japan's Nikkei 0.54%, Hong Kong's Hang Seng -0.08%(07:00 GMT), Korea's Kospi -0.04%, Australia's ASX 200 -0.62% and China's Shanghai 0.21%.
U.S. stocks rose, following the worst month since May 2012 for the Standard & Poor's 500 Index, as better-than-forecast economic data overshadowed concern over possible military action against Syria. Global stocks rose yesterday as data showed China's manufacturing index increased to a 16-month high in August, while other gauges showed euro-area factory output expanded at a faster pace than initially estimated in August.
Spain Services Activity increases for first time in 26 months.
British Retail Consortium: Deflation remains at six and a half year low.
U.S. Institute for Supply Management's manufacturing index increased to 55.7 in August, the strongest since June 2011. Construction spending in the U.S. increased in July to the highest level in four years.
Obama urged Congress to take a "prompt" vote authorizing military action.
Investors in August pulled money from exchange-traded funds at the fastest rate since January 2010, with withdrawals reaching $17.7 billion.
Chinese total output increases for the first time since May HSBC China Composite PMI™ data (which covers both manufacturing and services) signaled an expansion of output for the first time in three months during August. The HSBC Composite Output Index signaled a modest rate of growth, posting at 51.8 (up from 49.5 in July), that was the strongest since March.
Australia's economy expanded more than economists forecast last quarter as non-dwelling construction surged, providing a stronger growth momentum for the winner of this week's election. Second-quarter gross domestic product advanced 0.6 percent from the previous three months, when it rose a revised 0.5 percent.
Raghuram Rajan, will step into the eye of the storm roiling India's economy on Thursday as the new governor of India's central bank and chief defender of a nose-diving rupee. The currency has plunged nearly 20 percent since May as Asia's third-largest economy confronts its worst crisis since 1990-1991. The government's piecemeal efforts to stabilise the rupee have done little to halt its steep slide. It has tumbled about 10 percent alone since Rajan's appointment on Aug. 6.
Watch today: UK services PMI, EU GDP, EU retail sales.
Click the Links Below to Review Forex Signals Metatrader Expert Advisors FX Brokers and Trading Education Courses

Forex Buy Sell Signal Alerts Free Trials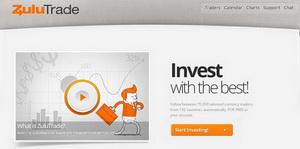 ZuluTrade Forex Accounts from Multiple Brokers All with Free Buy Sell Signals
Autotrade the Forex market like never before! Let ZuluTrade drive trades by specialists into your FX account for free. ZuluTrade bridged the gap between valuable information in money markets and trade execution, by converting the advice of professional and talented traders globally to an executed trade rapidly and automatically in your account.
Forex Trading Brokers Systems Strategies Courses Education Programs
Van Tharp Institute
Investing Trading Home Study Programs & Live Seminars Workshops
Dedicated to cutting edge, high quality professional educational investing trading programs for traders and investors providing a road map for financial freedom. The finest investing trading education in the financial universe. Dr Van Tharp is one of the orginal Market Wizards, and referred to as the Traders Coach.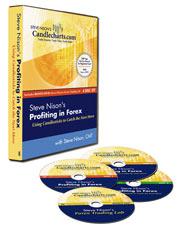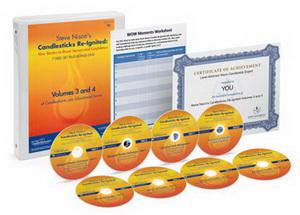 Steve Nison Candlecharts Forex Candlestick Charting Training Mega-Course
NEW candle pattern insights, such as the order of power of candle signals so you'll know how much confidence to have in any candle setup. NEW trading psychology revelations, lets you quickly and accurately read the market's message to accelerate your analysis. NEW simple-to-follow systems, like my simple 5-Step Trading Checklist to give you a step-by-step method of maximizing your opportunities for success. Candlestick Trading System for Beginners to Pro-Traders. It doesn't matter if you're a complete beginner or pro-trader. These new DVD Training Programs will give you the Simple Candlesticks "4-Step Success System"