Euro tries to come back at 1.32 level as Payrolls in U.S. rose less than forecast on Friday.
Asian shares: Japan's Nikkei 2.48%, Hong Kong's Hang Seng 0.37%(07:00 GMT), Korea's Kospi 0.99%, Australia's ASX 200 0.69% and China's Shanghai 3.39%.
Switzerland's jobless rate remained unchanged in August. The unemployment rate came in at seasonally adjusted 3.2 percent. Likewise, the unadjusted jobless rate stood unchanged at 3 percent.
BoE's Fisher, who has been one of its biggest proponents of more bond buying said in an interview on Sunday that the bank could hold off from pumping more money into the economy if its new forward guidance plan works.
Japan's economy expanded 0.9 percent in April-June from the previous quarter, revised up from a prelim. The revised gross domestic product figure translates into an annualized 3.8 percent growth, up from an initial reading of 2.6 percent and against a median market forecast for a 3.7 percent increase.
Japan's consumer confidence deteriorated for the third successive month in August, contrary to economists' forecast for an improvement. The consumer confidence index dropped to 43 in August from 43.6 in July.
The yen fell as Tokyo's winning bid to host the 2020 Olympics boosted optimism in Japanese Prime Minister Shinzo Abe's package of fiscal and monetary policies that have helped weaken the currency 13 percent this year. The yen dropped against all of its major peers.
China's inflation stayed subdued in August, while the decline in factory-gate prices eased. The consumer price index rose 2.6 percent from a year earlier. Producer prices fell 1.6 percent from a year earlier.
China's government may cut the country's annual growth target to 7 percent next year, although the actual pace of expansion will be higher, said Fan Jianping, chief economist at a state research institute.
Australia's business community cheered the election victory of Tony Abbott over the weekend and British investors and companies also have cause to welcome a more stable conservative government "down under". Declaring that Australia is now "open for business" was Mr Abbott's first statement. Australia's dollar touched a three-week high.
Australia job ads point to further labour market weakness. Job advertisements have declined further, dropping 2.0 per cent in August after falling 1.1 per cent in July. Following six consecutive monthly declines, the job ads numbers are 19 per cent below year-ago levels in August and only 5 per cent above the lowest level reached during the global financial crisis.
U.S. payrolls rose by 169,000 last month data show on Friday.
Watch toaday: EU Sentix, US consumer credit. Monday's a slow day for economic news.
Click the Links Below to Review Forex Signals Metatrader Expert Advisors FX Brokers and Trading Education Courses

Forex Buy Sell Signal Alerts Free Trials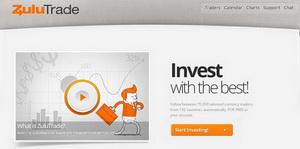 ZuluTrade Forex Accounts from Multiple Brokers All with Free Buy Sell Signals
Autotrade the Forex market like never before! Let ZuluTrade drive trades by specialists into your FX account for free. ZuluTrade bridged the gap between valuable information in money markets and trade execution, by converting the advice of professional and talented traders globally to an executed trade rapidly and automatically in your account.
Forex Trading Brokers Systems Strategies Courses Education Programs
Van Tharp Institute
Investing Trading Home Study Programs & Live Seminars Workshops
Dedicated to cutting edge, high quality professional educational investing trading programs for traders and investors providing a road map for financial freedom. The finest investing trading education in the financial universe. Dr Van Tharp is one of the orginal Market Wizards, and referred to as the Traders Coach.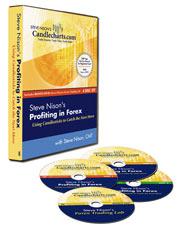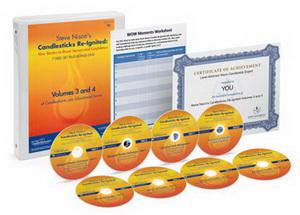 Steve Nison Candlecharts Forex Candlestick Charting Training Mega-Course
NEW candle pattern insights, such as the order of power of candle signals so you'll know how much confidence to have in any candle setup. NEW trading psychology revelations, lets you quickly and accurately read the market's message to accelerate your analysis. NEW simple-to-follow systems, like my simple 5-Step Trading Checklist to give you a step-by-step method of maximizing your opportunities for success. Candlestick Trading System for Beginners to Pro-Traders. It doesn't matter if you're a complete beginner or pro-trader. These new DVD Training Programs will give you the Simple Candlesticks "4-Step Success System"