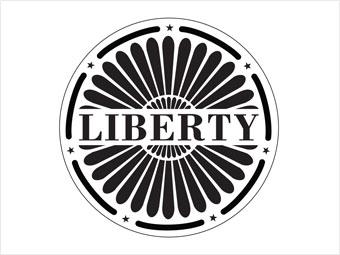 Click Here for a Free Trial of the "Profit Rockets" Stock Pick Service
As a result of solid second quarter results, earnings estimates have been rising for Liberty Media Corporation (LMCA) sending the stock to Zacks Rank #1 (Strong Buy) with an 'Outperform' recommendation.
About the Company
Liberty Media owns interests in a broad range of media, communications and entertainment businesses, including Sirius XM, Live Nation, Charter Communications, The Atlanta Braves and Barnes & Noble.
Excellent Second Quarter Earnings
Liberty Media reported excellent financial results for the second quarter of 2013. The quarter resulted in earnings of $0.79 per share substantially ahead of the Zacks Consensus Estimate of $0.49 per share. This strong performance was primarily attributed to the contribution from its Sirius XM Radio acquisition. Liberty had acquired controlling interest in Sirius earlier this year.
Total revenue was $1,078 million up sharply from $135 million in the prior-year quarter and nearly in-line with the Zacks Consensus Estimate of $1,079 million.
Positive Earnings Estimates Revisions
After excellent second quarter results, analysts have revised their earnings estimates for the company in the past few weeks. Zacks consensus estimate for the current quarter is now $0.88 per share, up from $0.50 per share, 30 days ago.
More Acquisitions Being Planned
According to some reports, Liberty has been trying for a merger of Time Warner Cable with its cable interest Charter Communication. Per estimates, combined Time Warner Cable and Charter could cut expenses by $500 million a year, 78% of which would come from programming-cost savings.
While reports suggest that Time Warner may not be interested in a linkup with Charter as of now, Liberty could still acquire some of the smaller US cable operators. Cablevision is speculated to be another potential acquisition target for Liberty.
Consolidation in the cable industry would greatly help Liberty in dealing with some of the strategic issues facing the industry like rising programming costs and increasing consumer preference for web-based videos and usage based pricing for broadband.
Liberty's chairman John Malone, a pioneer in the US cable industry is said to be a strong believer in potential and benefits of consolidation in the cable industry. At the time of acquiring 27% interest in Charter Communications, he told investors he was going to "look for opportunities to do something bigger."
The Bottom Line
LMCA is a Zacks Rank#1 (Strong Buy) stock and the company also has longer-term Zacks recommendation of "Outperform". Further Zacks Industry Rank of 36 out of 265 also indicates strong chances of outperformance in the short- to medium- term.
Click Here to Review More Financial Intelligence
Disclosure: I have no positions in any stocks mentioned, but may initiate a long position in LMCA over the next 72 hours.