Seven month high for Euro, above 1.35 and Exotic currencies party after Fed decision yesterday…
Asian shares: Japan's Nikkei 1.80%, Hong Kong's Hang Seng 1.67%(07:00 GMT), Korea's Kospi -0.39%, Australia's ASX 200 1.11% and China's Shanghai 0.21%.
The Federal Reserve Open Market Committee surprised the financial markets Wednesday, opting not to reduce $85 billion in monthly asset purchases, sending the S&P 500 to a new lifetime high.
Fed's Bernanke says FOMC might not hike until unemployment far below 6.5%. Saying it needs more evidence of lasting improvement in the economy and warning that an increase in interest rates threatened to curb the expansion. "Conditions in the job market today are still far from what all of us would like to see,….The committee has concern that rapid tightening of financial conditions in recent months would have the effect of slowing growth."
The FED, in a statement, left unchanged its outlook that its target interest rate will remain near zero "at least as long as" unemployment exceeds 6.5 percent, so long as the outlook for inflation is no higher than 2.5 percent.
ECB Asmussen says interest rates to be low for some time.
Swiss exports fell in August on declining trade with the European Union, with the pharmaceutical and machinery branches sagging even as exports of Swiss watches improved. Exports from Switzerland slipped by 4.6 percent in August in real terms to 14,65 billion Swiss francs.
BOJ's Kuroda says BOJ policy clearly having a positive impact on economy.
BOJ board member Kuichi: Sees risk to Japan economy tilted somewhat to downside. Japan's economy expected to continue moderate recovery. Risk to Japan economy tilted somewhat to downside. Uncertainty on overseas economies growing. Uncertain if advanced economies, mainly US, can take up slack from slowing growth in emerging nations. Speculation of Feed policies has driven down currencies, stocks in emerging nations - weighs on their economies. Two-year time frame is too short in meeting BOJ 2% inflation target.
The Federal Reserve's surprise decision to refrain from scaling back monetary stimulus provided a respite to investors in emerging markets, where currencies are in the midst of their worst rout in two years. The Brazilian real and Turkish lira jumped more than 2 percent yesterday, while the Indian rupee led gains in Asia today, after the Fed said it will keep buying $85 billion of debt a month. Indonesia's Jakarta Composite Index advanced the most since October 2011.JPMorgan Chase & Co.'s index for dollar-denominated bonds in developing nations posted the biggest rally in almost three months. Thailand's baht appreciated 2.1 percent, heading for the biggest gain in six years.
U.S. 10-year note fell 16 basis points, or 0.16 percentage point, to 2.69 percent yesterday and was little changed today, making higher yielding emerging market assets more attractive.
New Zealand's economy expanded more than forecast in the second quarter from a year earlier as increased construction activity offset the drag from the worst drought in 30 years, sending the nation's currency higher. Gross domestic product grew 2.5 percent in the three months through June from the year-earlier period.
Click the Links Below to Review Forex Signals Metatrader Expert Advisors FX Brokers and Trading Education Courses

Forex Buy Sell Signal Alerts Free Trials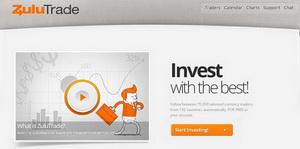 ZuluTrade Forex Accounts from Multiple Brokers All with Free Buy Sell Signals
Autotrade the Forex market like never before! Let ZuluTrade drive trades by specialists into your FX account for free. ZuluTrade bridged the gap between valuable information in money markets and trade execution, by converting the advice of professional and talented traders globally to an executed trade rapidly and automatically in your account.
Forex Trading Brokers Systems Strategies Courses Education Programs
Van Tharp Institute
Investing Trading Home Study Programs & Live Seminars Workshops
Dedicated to cutting edge, high quality professional educational investing trading programs for traders and investors providing a road map for financial freedom. The finest investing trading education in the financial universe. Dr Van Tharp is one of the orginal Market Wizards, and referred to as the Traders Coach.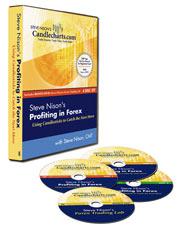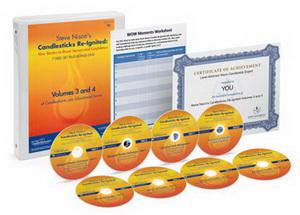 Steve Nison Candlecharts Forex Candlestick Charting Training Mega-Course
NEW candle pattern insights, such as the order of power of candle signals so you'll know how much confidence to have in any candle setup. NEW trading psychology revelations, lets you quickly and accurately read the market's message to accelerate your analysis. NEW simple-to-follow systems, like my simple 5-Step Trading Checklist to give you a step-by-step method of maximizing your opportunities for success. Candlestick Trading System for Beginners to Pro-Traders. It doesn't matter if you're a complete beginner or pro-trader. These new DVD Training Programs will give you the Simple Candlesticks "4-Step Success System"