US Government shuts down for first time in 17 Years…and Euro just a step to test a yearly high…
Asian shares: Japan's Nikkei 0.20%, Hong Kong's Hang Seng -1.50%(07:00 GMT), Korea's Kospi 0.10%, Australia's ASX 200 -0.22% and China's Shanghai 0.68%.
The U.S. government began a partial shutdown at midnight for the first time in 17 years, putting as many as 800,000 federal employees out of work today, closing national parks and halting some government services after Congress failed to break a partisan deadlock. No further negotiations were immediately planned, raising concerns among some lawmakers that the shutdown could bleed into a fight economists consider even more consequential: how to raise the nation's debt limit to avoid a first-ever default after Oct. 17.
Fitch: The potential collapse of Italy's ruling coalition government puts the sovereign's short- and medium-term fiscal policy targets at risk and creates uncertainty at a crucial period when the 2014 budget should be finalized.
Japan's Prime Minister Shinzo Abe will take a step on Tuesday that none of his predecessors has tried in more than 15 years - making a dent in the government's runaway debt. Abe, riding a wave of popularity with economic policies that have begun to stir the economy out of years of lethargy, will announce that the government will raise the national sales tax to 8 percent in April from 5 percent.
A bubble forming in the Japanese government bond market risks further expansion as central bank purchases shield the notes from a global rout, according to Bank of America Merrill Lynch and Mizuho Securities Co. The Bloomberg Japan Sovereign Bond Index climbed 1.45 percent in the quarter ended Sept. 30, the biggest gain among Group of 10 countries after the 1.54 percent increase in Italy's debt. Benchmark 10-year JGB yields were the lowest in the world at 0.67 percent today and compared with 2.65 percent for similar-maturity U.S. Treasuries.
Japan Manufacturer Confidence rose to the highest since the early stages of the global credit crisis in 2007. The quarterly Tankan index for big manufacturers rose to 12 in September from 4 in June.
Japan Unemployment Rate jumps to 4.1%. That missed forecasts for an increase of 3.8 percent.
Australia's central bank left its benchmark interest rate unchanged at a record low as accelerating housing prices outweighed a rebounding currency. Governor Glenn Stevens kept the overnight cash-rate target at 2.5 percent.
Australian home prices surged to a record in September, driven by dwelling values at all-time highs in Sydney, Melbourne and Brisbane. The RP Data-Rismark capital city index jumped 5.5 percent from a year earlier across Australia's major cities, 0.7 percent above the previous record in October 2010.
RBA Commodity Prices: Preliminary estimates for September indicate that the index fell by 0.5 per cent (on a monthly average basis), after rising by 0.4 per cent in August (revised). The largest contributor to the fall in September was the decline in the price of iron ore. The prices of base metals also fell, while the prices of coking coal and many rural commodities increased in the month.
Watch today: EU jobless, UK and US manufacturing indices.
Click the Links Below to Review Forex Signals Metatrader Expert Advisors FX Brokers and Trading Education Courses

Forex Buy Sell Signal Alerts Free Trials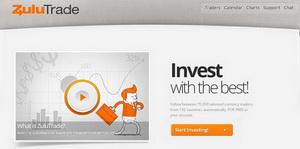 ZuluTrade Forex Accounts from Multiple Brokers All with Free Buy Sell Signals
Autotrade the Forex market like never before! Let ZuluTrade drive trades by specialists into your FX account for free. ZuluTrade bridged the gap between valuable information in money markets and trade execution, by converting the advice of professional and talented traders globally to an executed trade rapidly and automatically in your account.
Forex Trading Brokers Systems Strategies Courses Education Programs
Van Tharp Institute
Investing Trading Home Study Programs & Live Seminars Workshops
Dedicated to cutting edge, high quality professional educational investing trading programs for traders and investors providing a road map for financial freedom. The finest investing trading education in the financial universe. Dr Van Tharp is one of the orginal Market Wizards, and referred to as the Traders Coach.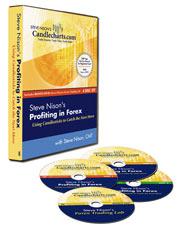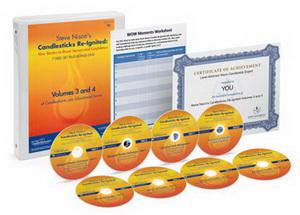 Steve Nison Candlecharts Forex Candlestick Charting Training Mega-Course
NEW candle pattern insights, such as the order of power of candle signals so you'll know how much confidence to have in any candle setup. NEW trading psychology revelations, lets you quickly and accurately read the market's message to accelerate your analysis. NEW simple-to-follow systems, like my simple 5-Step Trading Checklist to give you a step-by-step method of maximizing your opportunities for success. Candlestick Trading System for Beginners to Pro-Traders. It doesn't matter if you're a complete beginner or pro-trader. These new DVD Training Programs will give you the Simple Candlesticks "4-Step Success System"