Euro trade well above $1.35, as uncertainty in US still on play…
Asian stocks fell, with the regional benchmark index extending last week's drop, as U.S. lawmakers wrangled over the debt limit and partial government shutdown.
Japan's Nikkei -1.22%, Hong Kong's Hang Seng -0.79%(07:20 GMT), Korea's Kospi -0.13%, Australia's ASX 200 -0.87%.
The embattled U.S. dollar faces its fifth losing week as the U.S. government shutdown hits growth prospects in the world's largest economy, according to CNBC's latest market survey of currency traders. Though some forecasters see declines of as much as 2 percent for the U.S. dollar index.
U.S. Speaker John Boehner said yesterday the House can't pass an increase to the debt ceiling without packaging it with other provisions -- a nonstarter for President Barack Obama, whose landmark health care law has been the target of defunding efforts by Republicans.
Treasury Secretary Jacob J. Lew said Congress needs to pass a debt-ceiling increase by Oct. 17 or the U.S. will risk defaulting on its payments.
Fed's of San Francisco President John Williams estimated a two-week government halt would shave 0.25 percentage point off fourth-quarter economic growth.
The World Bank lowered its 2013 and 2014 economic growth forecasts for China and most of developing East Asia on Monday, citing slower growth in the world's most populous nation as well as weaker commodity prices that have hurt exports and investments in countries such as Indonesia. "Developing East Asia is expanding at a slower pace as China shifts from an export-oriented economy and focuses on domestic demand," the World Bank said in its latest East Asia Pacific Economic Update report. "Growth in larger middle-income countries including Indonesia, Malaysia, and Thailand is also softening in light of lower investment, lower global commodity prices and lower-than-expected growth of exports," it added.
BOJ Monthly Report: Japan's economy is recovering moderately. Overseas economies as a whole are gradually heading toward a pick-up, although a lackluster performance is partly seen. In this situation, exports have generally been picking up. Business fixed investment has been picking up as corporate profits have improved. Public investment has continued to increase, and housing investment has also increased. Private consumption has remained resilient, with some improvement observed in the employment and income situation. Reflecting these developments in demand both at home and abroad, industrial production is increasing moderately. Business sentiment has continued to improve.
Japan's index of coincident economic indicators fell a preliminary 0.1 point in August from July, in a sign that economic growth may be moderating.
Watch today: EU Sentix, US IMX and consumer spending.
Click the Links Below to Review Forex Signals FX Brokers and Trading Education Courses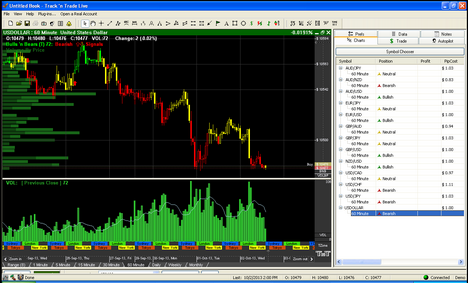 Track n Trade Live Forex Bulls Bears Signals
Bulls 'n Bears. Proprietary formula generates user-definable Buy/Sell signals. Red Light/Green Light system identifies trends. Ribbon indicator displays trend strength. Advantage Lines. Japanese Candlestick Auto-Recognition. Automatically identify and catalog candlestick formations. User-Definable Buy/Sell Signals with candlestick patterns. Apply external filters to help eliminate unwanted or overly aggressive signals. Autopilot forex trading. Back-test your favorite systems. Any changes to settings update automatically on-the-fly.

Forex Buy Sell Signal Alerts Free Trials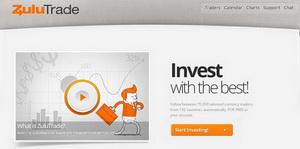 ZuluTrade Forex Accounts from Multiple Brokers All with Free Buy Sell Signals
Autotrade the Forex market like never before! Let ZuluTrade drive trades by specialists into your FX account for free. ZuluTrade bridged the gap between valuable information in money markets and trade execution, by converting the advice of professional and talented traders globally to an executed trade rapidly and automatically in your account.
Van Tharp Institute
Investing Trading Home Study Programs & Live Seminars Workshops
Dedicated to cutting edge, high quality professional educational investing trading programs for traders and investors providing a road map for financial freedom. The finest investing trading education in the financial universe. Dr Van Tharp is one of the orginal Market Wizards, and referred to as the Traders Coach.
Steve Nison Candlecharts Forex Candlestick Charting Training Mega-Course
NEW candle pattern insights, such as the order of power of candle signals so you'll know how much confidence to have in any candle setup. NEW trading psychology revelations, lets you quickly and accurately read the market's message to accelerate your analysis. NEW simple-to-follow systems, like my simple 5-Step Trading Checklist to give you a step-by-step method of maximizing your opportunities for success. Candlestick Trading System for Beginners to Pro-Traders. It doesn't matter if you're a complete beginner or pro-trader. These new DVD Training Programs will give you the Simple Candlesticks "4-Step Success System"