The continuing U.S. fiscal standoff pushed the dollar to a fresh eight-month low against the yen in early Asian trading, but dollar rebound later after President Obama comments … The euro trade steady at 1.3550 level looking for a direction…
Asian shares: Japan's Nikkei 0.30%, Hong Kong's Hang Seng 0.83%(07:10 GMT), Korea's Kospi 0.42%, Australia's ASX 200 -0.24% and China's Shanghai 1.08%.
The dollar index DXY fell 0.1 percent to 79.903, creeping back toward its eight-month low of 79.627 hit on Thursday last week.
Switzerland's jobless rate remained unchanged at seasonally adjusted 3.2 percent in September.
News from Greece that the struggling nation will emerge from six years of recession next year, according to a draft budget forecast on Monday.
France's visible trade deficit decreased moderately in August. The trade for August was a deficit of EUR4.9 billion, slightly lower than the EUR5.1 billion shortfall seen a month earlier.
Japan and China, the two biggest foreign creditors of the U.S., expressed concern over the risk of a U.S. default as President Barack Obama and Republicans remain locked in a fiscal stand-off. Japan must consider the impact of a default on its Treasury holdings, even as the U.S. will probably avoid a fiscal crisis, Japanese Finance Minister Taro Aso said today in Tokyo. Deputy Finance Minister Zhu Guangyao said yesterday that the U.S. should prevent a default. China owns $1.28 trillion in Treasuries and Japan has $1.14 trillion.
President Barack Obama saying he would accept a short-term increase in the nation's borrowing authority to avoid a default. An influential Senator also said to be floating a plan to cut federal spending and reform the U.S. tax code as part of a broader deal.
APEC statement: The 21 countries of the Asia Pacific Economic Cooperation trade group promised on Tuesday to implement responsible macroeconomic policies that will help offset slowing global economic growth and weaker trade. "Global growth is too weak, risks remain tilted to the downside, global trade is weakening and the economic outlook suggests growth is likely to be slower and less balanced than desired," the group said in a prepared statement. "We will implement prudent and responsible macroeconomic policies to ensure mutually reinforcing effect of growth and to maintain economic and financial stability in the region, and prevent negative spillover effect."
Japan's service sector sentiment index rose to 52.8 in September, posting the first rise in six months, suggesting the feel-good effects from Prime Minister Shinzo Abe's reflationary policies are spreading through the economy.
Australia job advertisements have risen for the first time in seven months, but remain 15 per cent lower than a year ago.
Watch today: UK retail, German factory orders.
Click the Links Below to Review Forex Signals FX Brokers and Trading Education Courses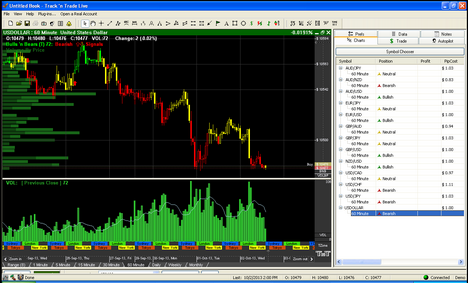 Track n Trade Live Forex Bulls Bears Signals
Bulls 'n Bears. Proprietary formula generates user-definable Buy/Sell signals. Red Light/Green Light system identifies trends. Ribbon indicator displays trend strength. Advantage Lines. Japanese Candlestick Auto-Recognition. Automatically identify and catalog candlestick formations. User-Definable Buy/Sell Signals with candlestick patterns. Apply external filters to help eliminate unwanted or overly aggressive signals. Autopilot forex trading. Back-test your favorite systems. Any changes to settings update automatically on-the-fly.

Forex Buy Sell Signal Alerts Free Trials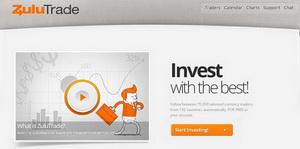 ZuluTrade Forex Accounts from Multiple Brokers All with Free Buy Sell Signals
Autotrade the Forex market like never before! Let ZuluTrade drive trades by specialists into your FX account for free. ZuluTrade bridged the gap between valuable information in money markets and trade execution, by converting the advice of professional and talented traders globally to an executed trade rapidly and automatically in your account.
Van Tharp Institute
Investing Trading Home Study Programs & Live Seminars Workshops
Dedicated to cutting edge, high quality professional educational investing trading programs for traders and investors providing a road map for financial freedom. The finest investing trading education in the financial universe. Dr Van Tharp is one of the orginal Market Wizards, and referred to as the Traders Coach.
Steve Nison Candlecharts Forex Candlestick Charting Training Mega-Course
NEW candle pattern insights, such as the order of power of candle signals so you'll know how much confidence to have in any candle setup. NEW trading psychology revelations, lets you quickly and accurately read the market's message to accelerate your analysis. NEW simple-to-follow systems, like my simple 5-Step Trading Checklist to give you a step-by-step method of maximizing your opportunities for success. Candlestick Trading System for Beginners to Pro-Traders. It doesn't matter if you're a complete beginner or pro-trader. These new DVD Training Programs will give you the Simple Candlesticks "4-Step Success System"