The dollar got some support against the majors on Wednesday from news that President Obama has tapped dovish Federal Reserve Vice Chairwoman Janet Yellen to head the U.S. central bank… but still U.S. budget impasse kept the dollar index near an eight-month low.
Asian shares: Japan's Nikkei 1.03%, Hong Kong's Hang Seng -0.63%(07:10 GMT), Australia's ASX 200 0.07% and China's Shanghai 0.62%.
The dollar index DXY erased early losses and was up about 0.1 percent at 80.128. But it did not stray far from a 79.627 trough hit last Thursday, a low not seen since early February.
Concerns are rising that a resolution will not be reached before that deadline when Congress must decide whether to raise the government's borrowing limit, or the U.S. faces an historic debt default.
Holders of US government debt draw up contingency plans for default. No one expects it to happen, but everyone's making sure they're prepared for it. Banks, funds and asset management firms holding U.S. government bonds are drawing up contingency plans on how to deal with potentially the most cataclysmic financial and economic event of all - a default by the United States. The overwhelming consensus among all the firms contacted by Reuters is that Republicans and Democrats will come together at the 11th hour and avert disaster. Treasury bonds and bills remain the most liquid government securities in the world, however, and form the lion's share of the $11 trillion of central banks' foreign exchange reserves. No country rated triple-A or double-A, the highest investment-grade categories, has ever defaulted.
S&P has said the country will be downgraded to "selective default" if it fails to service a debt obligation.
Obama will announce his selection of Yellen later on Wednesday. If confirmed by the U.S. Senate, Yellen would replace Ben Bernanke, whose second four-year term ends on January 31.
Americans' confidence in the economy has deteriorated more in the past week during the partial government shutdown than in any week since Lehman Brothers collapsed on Sept. 15, 2008.
Japan's finance minister also pressed the United States on Tuesday to quickly resolve the deadlock while the International Monetary Fund's chief economist said a U.S. default could lead to a recession "or even worse".
BOJ's Nakaso sees no immediate need to ease monetary policy. Will make necessary policy adjustment if external and domestic risks alter the BOJ's price and economic forecasts. Global economic uncertainty remains high. Fwd guidance and clear communication of policy intention is crucial for all central banks. Japan on path toward 2% inflation target.
Koichi Hamada is an economic adviser to Japanese PM Abe. See Yellen keeping accommodative stance to spur recovery. Yellen 'most appropriate person to run the Fed. Wants BOJ to act if stronger yen threatens Japan's economic recovery.
Australian consumer confidence eased in October, pulling back from a 33-month peak.
Watch: UK & German industrial output, US Treasuries yield.
Click the Links Below to Review Forex Signals FX Brokers and Trading Education Courses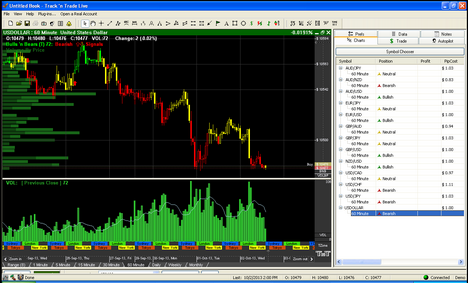 Track n Trade Live Forex Bulls Bears Signals
Bulls 'n Bears. Proprietary formula generates user-definable Buy/Sell signals. Red Light/Green Light system identifies trends. Ribbon indicator displays trend strength. Advantage Lines. Japanese Candlestick Auto-Recognition. Automatically identify and catalog candlestick formations. User-Definable Buy/Sell Signals with candlestick patterns. Apply external filters to help eliminate unwanted or overly aggressive signals. Autopilot forex trading. Back-test your favorite systems. Any changes to settings update automatically on-the-fly.

Forex Buy Sell Signal Alerts Free Trials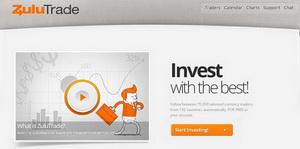 ZuluTrade Forex Accounts from Multiple Brokers All with Free Buy Sell Signals
Autotrade the Forex market like never before! Let ZuluTrade drive trades by specialists into your FX account for free. ZuluTrade bridged the gap between valuable information in money markets and trade execution, by converting the advice of professional and talented traders globally to an executed trade rapidly and automatically in your account.
Van Tharp Institute
Investing Trading Home Study Programs & Live Seminars Workshops
Dedicated to cutting edge, high quality professional educational investing trading programs for traders and investors providing a road map for financial freedom. The finest investing trading education in the financial universe. Dr Van Tharp is one of the orginal Market Wizards, and referred to as the Traders Coach.
Steve Nison Candlecharts Forex Candlestick Charting Training Mega-Course
NEW candle pattern insights, such as the order of power of candle signals so you'll know how much confidence to have in any candle setup. NEW trading psychology revelations, lets you quickly and accurately read the market's message to accelerate your analysis. NEW simple-to-follow systems, like my simple 5-Step Trading Checklist to give you a step-by-step method of maximizing your opportunities for success. Candlestick Trading System for Beginners to Pro-Traders. It doesn't matter if you're a complete beginner or pro-trader. These new DVD Training Programs will give you the Simple Candlesticks "4-Step Success System"