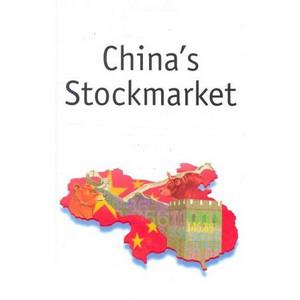 October 10, 2013 - 3 Top China Mutual Funds to Consider - By Zacks Investment Research
The second largest economy in the world crossed yet another milestone in September. China has now become the world's largest importer of oil. The U.S. Energy Information Administration (NYSEMKT:EIA) said this week that demand has exceeded production by 6.3 million barrels a day. The EIA also said that it expects "this trend to continue through 2014."
The Spike in Auto and Oil Demand
This demand has come from the large spike in auto sales in recent years. In fact, China is now also the largest auto market in terms of numbers of vehicles sold. A recent slowdown in growth has affected these numbers. But even so, sales have increased by 11% in August.
Even now, China still consumes a lower amount of oil per person than the U.S. In September, China consumed 10.9 million barrels per day, while U.S. numbers for the same period stood at 18.6 million barrels. This means these numbers may increase further for an economy which, interestingly enough, seems to be cooling down.
The Economic Environment
Once at the forefront of economic growth, the pace of China's economic growth has been slipping recently. Growth numbers for the first half of this year stood at 7.6%. This is significantly lower than the rate of 9.3% achieved in 2011.
The fact is that China has been affected by the slowdown in the U.S. and European economies. And now, Asian economies such as India have also been affected. This has clearly impacted an economy which has relied on external demand for its stunning prosperity.
New Policy Changes
Speaking at an Asia-Pacific business forum, the country's President, Xi Jinping has said that the change in the pace of growth "has on the whole been smooth." He added that this had come as no surprise and that "the slowdown of the Chinese economy is an intended result of our own regulatory initiatives."
He emphasised the need for structural changes to ensure long-term economic development. Xi said that a slowdown in the pace of growth was a price the country was willing to pay in order to move away from a model based on exports and massive investments in infrastructure.
This is an extremely positive developments since it indicates that despite the current weakness, the country's leadership is willing to do what is necessary to moved towards a more sustainable model of growth Below we are presenting three mutual funds, each of which is focussed on China and have high returns, as well as a Zacks Rank #1(Strong Buy).
China Mutual Fund Picks
Oberweis China Opportunities (MUTF:OBCHX)
Launched in October 2005, this fund has net assets of $158.04 million. It invests the majority of its assets in securities issued from China. It may also invest in equity linked certificates intended to provide exposure to foreign shares. The fund has a year-to-date return of 28.95%. The fund holds 74 assets and its top 10 holdings account for 30.42% of its investments. Its top three assets are China State Construction International Holdings Ltd., China Everbright International Ltd. and Spreadtrum Communications Inc. (NASDAQ:SPRD). The fund returned 51.75% over the last one year period and has a Zacks Rank #1(Strong Buy).
ProFunds UltraChina (MUTF:UGPIX)
This fund is much smaller, with total assets of 27.82 million and was launched in February 2008. It aims to provide twice the daily returns of the BNY Mellon China Select ADR Index. The fund purchases securities, depositary receipts and derivatives that as a combination provide such returns. It has a year-to-date return of 16.75%. This fund holds a total of 48 securities. It is concentrated around its top 10 holdings, which account for 41.83% of its assets. Its top three assets are China Mobile Limited (NYSE:CHL), Baidu, Inc. (NASDAQ:BIDU) and CNOOC Ltd. (NYSE:CEO). The fund returned 42.19% over the last one year period and has a Zacks Rank #1(Strong Buy).
Fidelity China Region (MUTF:FHKCX)
Launched in November 1995, this is the oldest and largest of the funds with net assets of $1.4 billion. It invests heavily in securities issued from Hong Kong, Taiwan and China as well as in those with linkages to these areas. It focusses on acquiring common stocks. This fund has a year-to-date return of 6.42%.
The fund holds 92 assets and its top 10 holdings account for 36.6% of its investments. The asset it is most invested in is Taiwan Semiconductor Manufacturing Co Ltd which makes up 5.74% of its assets. The next two, Tencent Holdings Ltd and AIA Group Ltd together make up 10.57% of its assets. The fund returned 27.21% over the last one year period and has a Zacks Rank #1(Strong Buy).
Even though growth has slipped in the recent term and may remain soft in the medium term, the Chinese economy is a good prospect in the long run. This is why we believe these funds would make excellent additions to your portfolio.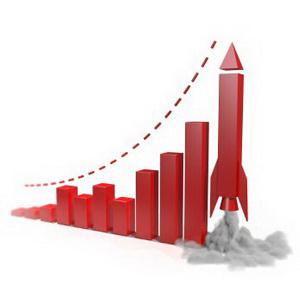 Invest2Success China Hong Kong "Profit Rockets" Stock Picks
Subscription Email Service
Free Trial - Receive daily low-risk high-reward stock picks every day that include buy entry, stop-loss, take profit area targets, and trade management information on China and Hong Kong equities to your email.