US thriller is over but dollar still under pressure …
Asian shares: Japan's Nikkei 0.83%, Hong Kong's Hang Seng -0.13%(07:00 GMT), Korea's Kospi 0.29%, Australia's ASX 200 0.33% and China's Shanghai -0.21%.
Stocks rallied in the U.S. on Wednesday as the debt deal took shape. The Dow Jones industrial average jumped more than 200 points, or 1.3%, while the S&P 500 and Nasdaq both gained more than 1%.
President Barack Obama signed into law a measure ending the 16-day U.S. government shutdown and extending the nation's borrowing authority until early next year, the White House said today in a statement. The measure was passed by wide margins in the House and Senate last night, ending a weeks-long fiscal stalemate between the Obama administration and Republicans in Congress. The bill passed on an 81-18 vote in the Democratic-led Senate, followed by a 285-144 vote in the Republican-controlled House. U.S. government workers are to return to their jobs today, the White House Office of Management and Budget said last night in a statement.
Two years ago, deal to raise the debt ceiling wasn't enough to stop Standard & Poor's from downgrading the nation's credit rating. And that downgrade sparked a plunge in stocks. But 16 economists surveyed by CNNMoney on Wednesday morning aren't worried about either scenario this time around. That's even after credit rating agency Fitch warned late Tuesday that the U.S. rating is at risk due to "political brinkmanship." Fitch said it may downgrade the U.S. even after the deal to raise the debt ceiling.
China's trade will face challenges in coming months due to slowing demand from emerging markets, the commerce ministry said on Thursday. Ministry spokesman Shen Danyang told a regular briefing that imports will continue to see increases in the coming months on stabilizing domestic economy. China's exports dropped 0.3 percent in September from a year earlier as sales to Southeast Asia tumbled while imports rose 7.4 percent in September from a year ago.
China attracted $8.8 billion of foreign direct investment in September--up 4.9% on the year. The figure was just below August's $8.38 billion, which was up 0.62% on the year. FDI in the January-September period rose 6.2% on year to $88.6 billion. Nonfinancial overseas direct investment rose 17.4% on year in the first nine months of this year to $61.6 billion.
Australian business confidence lifted in the third quarter to the highest level in two years, but conditions slipped to the lowest level in four years. The increased confidence appeared to reflect a reaction to the change in government after the September Federal election. Better Chinese data, lower rates and the fall in the currency may have also helped.
AUD/USD , moves to new 4 month high near 0.9570 level.
Watch today: UK retail, US jobless claims & US Philly Fed.
Click the Links Below to Review Forex Signals FX Brokers and Trading Education Courses

Forex Buy Sell Signal Alerts Free Trials

Forex Sensation Expert Advisors Championship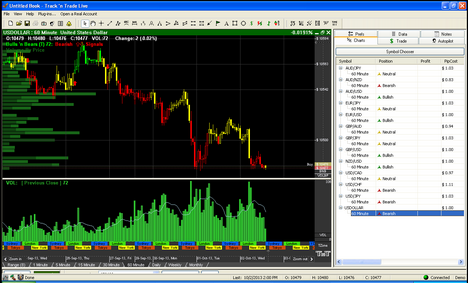 Track n Trade Live Forex Bulls Bears Signals
Bulls 'n Bears. Proprietary formula generates user-definable Buy/Sell signals. Red Light/Green Light system identifies trends. Ribbon indicator displays trend strength. Advantage Lines. Japanese Candlestick Auto-Recognition. Automatically identify and catalog candlestick formations. User-Definable Buy/Sell Signals with candlestick patterns. Apply external filters to help eliminate unwanted or overly aggressive signals. Autopilot forex trading. Back-test your favorite systems. Any changes to settings update automatically on-the-fly.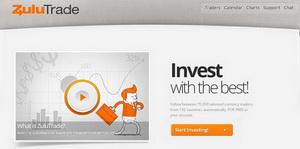 ZuluTrade Forex Accounts from Multiple Brokers All with Free Buy Sell Signals
Autotrade the Forex market like never before! Let ZuluTrade drive trades by specialists into your FX account for free. ZuluTrade bridged the gap between valuable information in money markets and trade execution, by converting the advice of professional and talented traders globally to an executed trade rapidly and automatically in your account.
Van Tharp Institute
Investing Trading Home Study Programs & Live Seminars Workshops
Dedicated to cutting edge, high quality professional educational investing trading programs for traders and investors providing a road map for financial freedom. The finest investing trading education in the financial universe. Dr Van Tharp is one of the orginal Market Wizards, and referred to as the Traders Coach.
Steve Nison Candlecharts Forex Candlestick Charting Training Mega-Course
NEW candle pattern insights, such as the order of power of candle signals so you'll know how much confidence to have in any candle setup. NEW trading psychology revelations, lets you quickly and accurately read the market's message to accelerate your analysis. NEW simple-to-follow systems, like my simple 5-Step Trading Checklist to give you a step-by-step method of maximizing your opportunities for success. Candlestick Trading System for Beginners to Pro-Traders. It doesn't matter if you're a complete beginner or pro-trader. These new DVD Training Programs will give you the Simple Candlesticks "4-Step Success System"