The AUD/USD is losing value across twilight markets as the transition between New York and Tokyo gets underway. The trigger on the AUD fall came after RBA's Stevens said currency value misaligned with fundamentals. Briefly, Stevens did not let down the spreading rumors, supporting that the strength of the Aussie is not justified with underlying economic fundamental data of Australia and therefore it is just a time 'issue' to start a downtrend shift, "going materially lower is some time in the future."
Asia / Pacific stocks: Nikkei 225 -0.49%, Hang Seng +0.05%, ASX 200 -0.48% , Shanghai Comp -1.35%.
Asia/Pacific stocks are down after China's first cash injection in two weeks failed to reduce money market rates. Also, due to the fact that investors await the outcome of a two-day Federal Reserve policy meeting starting today.
GBP/USD selling off hard, 1.6063 lowest of the day. GBP/USD is unusually heavy along Asian hours, selling off over 70 pips in an hour. "The GBP/USD was pressured by BOE's Miles words, stating that it would be "pretty catastrophic" to raise rates before unemployment in the UK is down by a meaningful amount.
US Pending home sales fall 5.6% in September a fourth month of declines - to hit the lowest level since December. A sign that higher prices and rates are slowing down the housing market's rebound.
Factory production in the U.S. rose less than forecast in September, indicating a pause in manufacturing leading into the budget battle that partially closed the federal government. Output at factories rose 0.1 percent after a revised 0.5 percent gain in August that was smaller than initially estimated.
The Reserve Bank's official cash rate announcement on Thursday is likely to be overshadowed by the release of the US Federal Reserve's rate announcement. The New Zealand dollar recently traded at US83.08 cents. The trade-weighted index of major trading partners' currencies was 76.4. US Federal Open Market Committee rate announcement due on Thursday morning, just before the RBNZ cash rate announcement, was likely to dominate markets.
Japanese retail sales rose 3.1 percent in September from a year earlier, a sign the economy continues to get support from robust personal consumption. That compared with a median market forecast for a 1.9 percent annual increase.
Japan's jobless rate fell slightly in September and the availability of jobs held steady at the highest level in more than five years, government data showed, pointing to steady progress in the battle to end 15 years of deflation. The seasonally adjusted unemployment rate fell to 4.0 percent from August's 4.1 percent, matching economists' median forecast of 4.0 percent.
Watch for today: US Retail Sales, US Consumer Confidence, UK Mortgage data.
Click the Links Below to Review Forex Signals FX Brokers and Trading Education Courses

Forex Buy Sell Signal Alerts Free Trials

Forex Sensation Expert Advisors Championship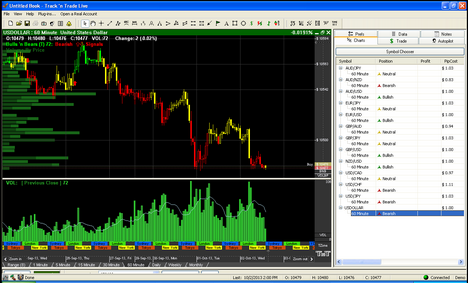 Track n Trade Live Forex Bulls Bears Signals
Bulls 'n Bears. Proprietary formula generates user-definable Buy/Sell signals. Red Light/Green Light system identifies trends. Ribbon indicator displays trend strength. Advantage Lines. Japanese Candlestick Auto-Recognition. Automatically identify and catalog candlestick formations. User-Definable Buy/Sell Signals with candlestick patterns. Apply external filters to help eliminate unwanted or overly aggressive signals. Autopilot forex trading. Back-test your favorite systems. Any changes to settings update automatically on-the-fly.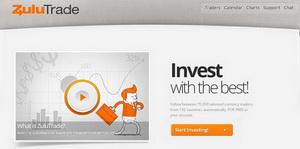 ZuluTrade Forex Accounts from Multiple Brokers All with Free Buy Sell Signals
Autotrade the Forex market like never before! Let ZuluTrade drive trades by specialists into your FX account for free. ZuluTrade bridged the gap between valuable information in money markets and trade execution, by converting the advice of professional and talented traders globally to an executed trade rapidly and automatically in your account.
Van Tharp Institute
Investing Trading Home Study Programs & Live Seminars Workshops
Dedicated to cutting edge, high quality professional educational investing trading programs for traders and investors providing a road map for financial freedom. The finest investing trading education in the financial universe. Dr Van Tharp is one of the orginal Market Wizards, and referred to as the Traders Coach.
Steve Nison Candlecharts Forex Candlestick Charting Training Mega-Course
NEW candle pattern insights, such as the order of power of candle signals so you'll know how much confidence to have in any candle setup. NEW trading psychology revelations, lets you quickly and accurately read the market's message to accelerate your analysis. NEW simple-to-follow systems, like my simple 5-Step Trading Checklist to give you a step-by-step method of maximizing your opportunities for success. Candlestick Trading System for Beginners to Pro-Traders. It doesn't matter if you're a complete beginner or pro-trader. These new DVD Training Programs will give you the Simple Candlesticks "4-Step Success System"