Asian shares down and Euro trade stable below to 1.38 level, as dollar tries to find the trigger for a correction.
Japan's Nikkei -1.12%, Hong Kong's Hang Seng -0.51%, Korea's Kospi -0.51 %, Australia's ASX 200 -0.79% and China's Shanghai -0.06%.
The single currency was also not far from a near one-year high of $1.3833 set in October.
Asian shares stumbled to a 2-1/2 month low on Thursday on heightened expectations the Federal Reserve may act sooner than later to unwind its stimulus after a provisional budget deal in Washington eased some of the fiscal drag on the U.S. economy.
Market will be keeping an eye out for the possibility of a surprise move by the Fed next week at its final policy meeting for 2013 on December 17 and 18.
ECB's Coeure says does not rule out additional steps by ECB.
The world economy is primed for its fastest expansion in four years, with the U.S. propelling the improvement in output. Global growth will accelerate at least 3.4 percent in 2014 from less than 3 percent this year as the euro area recovers from recession and China and other emerging markets stabilize, according to economists at Goldman Sachs Group Inc., Deutsche Bank AG and Morgan Stanley. The U.K. will be a standout, while Japan risks damping the mood by suffering a mid-year slowdown after an April increase in sales taxes.
Credit Agricole: 2014, 'The Year Of The Greenback'. Expect broad USD strength to be the key dominant theme for much of 2014. While many observers had expected a secular USD rally to begin in earnest in early 2013, several headwinds ultimately derailed the USD's bullish sentiment. First, the combination of tapering fears and bond market volatility forced many investors to abandon US assets, leading to a weaker USD. Secondly, the Fed failed to convince the market that tapering is not tightening.
The Australia jobless rate has risen to 5.8 per cent last month, with 21,000 jobs added to the economy. Full-time positions grew by 15,500 while part-time jobs rose by 5,500.
The expected inflation rate in Australia rose by 0.2 percentage points to 2.1 per cent in December from 1.9 per cent in November.
The Reserve Bank is leaving official interest rates unchanged at 2.5 per cent, but is projecting rates will rise more over the two years than expected three months ago. The improving economy and rising inflation meant the central bank is likely to start pushing up interest rates next year.
RBNZ's Wheeler: Concerned that China accounts for so much of NZ exports. The same can be said for a lot of countries.
Concerns over U.S. tapering also weighed on emerging Asian currencies. The Indonesian rupiah fell 0.4 percent to 12,030 per dollar after earlier touching 12,035, matching a near five-year low set on December 5. The decline came ahead of an interest rate decision by the country's central bank later on Thursday.
Gold trade to around $1,255.5 an ounce, recouping some of Wednesday's 0.6 percent decline. Still, gold is down 25 percent so far this year, on track for its worst yearly fall since 1981.
Watch today: EU output, US jobless claims and retail sales.
Click the Links Below to Review Forex Signals FX Brokers and Trading Education Courses

Forex Buy Sell Signal Alerts Free Trials

Metatrader Expert Advisors is a autotrade forex trading system written in MetaQuotes Language 4 mql linked up to a Metatrader Forex Trading Platform.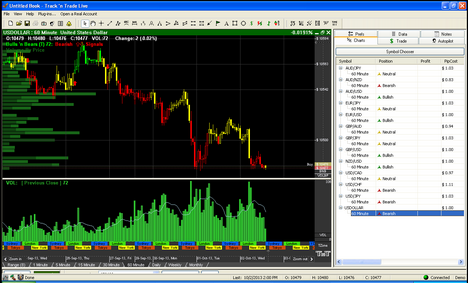 Track n Trade Live Forex Bulls Bears Signals
Bulls 'n Bears. Proprietary formula generates user-definable Buy/Sell signals. Red Light/Green Light system identifies trends. Ribbon indicator displays trend strength. Advantage Lines. Japanese Candlestick Auto-Recognition. Automatically identify and catalog candlestick formations. User-Definable Buy/Sell Signals with candlestick patterns. Apply external filters to help eliminate unwanted or overly aggressive signals. Autopilot forex trading. Back-test your favorite systems. Any changes to settings update automatically on-the-fly.
Steve Nison Candlecharts Forex Candlestick Charting Training Mega-Course
NEW candle pattern insights, such as the order of power of candle signals so you'll know how much confidence to have in any candle setup. NEW trading psychology revelations, lets you quickly and accurately read the market's message to accelerate your analysis. NEW simple-to-follow systems, like my simple 5-Step Trading Checklist to give you a step-by-step method of maximizing your opportunities for success. Candlestick Trading System for Beginners to Pro-Traders. It doesn't matter if you're a complete beginner or pro-trader. These new DVD Training Programs will give you the Simple Candlesticks "4-Step Success System"
Van Tharp Institute
Investing Trading Home Study Programs & Live Seminars Workshops
Dedicated to cutting edge, high quality professional educational investing trading programs for traders and investors providing a road map for financial freedom. The finest investing trading education in the financial universe. Dr Van Tharp is one of the orginal Market Wizards, and referred to as the Traders Coach.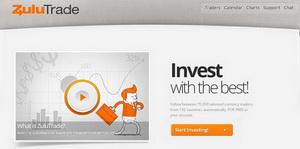 Forex Accounts from Multiple Brokers All with Free Buy Sell Signals
Autotrade the Forex market like never before! Let ZuluTrade drive trades by specialists into your FX account for free. ZuluTrade bridged the gap between valuable information in money markets and trade execution, by converting the advice of professional and talented traders globally to an executed trade rapidly and automatically in your account.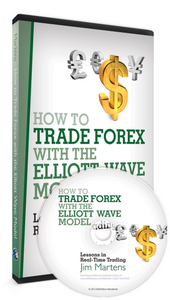 How To Trade Forex with the Elliott Wave Model
How to identify trends and countertrends across multiple time frames using the Wave Principle. How to spot high-confidence trade setups in both bull and bear markets. How to put your trade plan into action -- including your entry, exit, targets and stop levels -- with high confidence using Elliott wave and Fibonacci relationships. How to manage risk with the Wave Principle's built-in rules and guidelines. How to use mainstream news and cross-market analysis to give your forex trading a unique advantage.