Euro on correction today after hit a one-week high yesterday while top-rated euro zone government bond yields and money market rates rose after the European Central Bank gave no hint of imminent monetary policy easing on Thursday.
Germany's Constitutional Court said today it had decided to refer a complaint against the European Central Bank's (ECB) "unlimited" bond-buying programme to the European Court.
The euro rose to a one-week high against the dollar of 1.3619 and a 2014 high against the British pound after the ECB press conference.
ECB President Mario Draghi said the bank held interest rates steady at a record low of 0.25 percent on Thursday because it needed to acquire more information.
Mario Draghi has put investors on a month's notice for further economic stimulus after outlining the ingredients necessary for action. The European Central Bank president cited next week's snapshot of euro-area economic growth and the need to better assess the inflation outlook as critical for whether policy makers take "decisive" steps when they reconvene to set monetary policy in March.
Initial data on euro-area gross domestic product for the fourth quarter will be released on Feb. 14. The economy probably expanded 0.3 percent, according to the median estimate by Bloomberg.
The Swiss National Bank's foreign exchange reserves rose in January. The SNB held 437.707 billion Swiss francs in foreign currency at the end of January, compared with 435.205 billion in December, revised from an originally reported 435.190 billion.
A leading indicator of the Japanese economy increased for the fourth successive month in December, and exceeded economists forecast, latest data revealed Friday. The leading economic index increased to 112.1 in December from 111 in November.
HSBC China Composite PMI™ data (which covers both manufacturing and services) signaled an expansion of total output for the sixth successive month in January. However, the rate of growth eased to a marginal pace that was the weakest in the current sequence. This was signaled by the HSBC Composite Output Index posting at 50.8 in January, down from 51.2 in December.
The AUD/USD has rotated aggressively lower, with no apparent trigger causing the sharp drop in prices. AUD/USD has broken down support at 0.8940, extending the slide until 0.8922. Watch for a retest of 0.8940, likely to act as resistance now. The RBA released was positive for the AUD, after the CB upgraded both growth and inflation projections, setting the June 2014 GDP growth forecast for Australia at 2.75% vs 2.5% in Nov, while inflation was revised higher to 3%.
With emerging market stocks and currencies recording their worst start to the year since 2008, Draghi said that the weakness of countries from Brazil to Turkey has "the potential to negatively affect economic conditions." He nevertheless pushed back against calls by some developing-nation policy makers including Reserve Bank of India Governor Raghuram Rajan for greater cooperation among central banks. "The priority for all of us is the compliance with our mandate," said Draghi.
Watch today: German output, US payrolls & debt ceiling.
Click the Links Below to Review Forex Education Courses, Signals, and FX Brokers
Steve Nison Candlecharts Forex Candlestick Charting Training Mega-Course
NEW candle pattern insights, such as the order of power of candle signals so you'll know how much confidence to have in any candle setup. NEW trading psychology revelations, lets you quickly and accurately read the market's message to accelerate your analysis. NEW simple-to-follow systems, like my simple 5-Step Trading Checklist to give you a step-by-step method of maximizing your opportunities for success. Candlestick Trading System for Beginners to Pro-Traders. It doesn't matter if you're a complete beginner or pro-trader. These new DVD Training Programs will give you the Simple Candlesticks "4-Step Success System"

Forex Income Engine Day-Trading Alert Software
Forex Profit Multiplier 4HR Bars Trade Alert Software
Forex Profit Accelerator End-of-Day Trade Alert Software
Stock Market Mastery Course
Instant Options Income Advisory Service
Portfolio Prophet ETF Trade Alert Software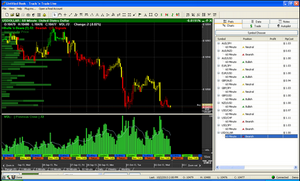 Track n Trade Live Forex Bulls Bears Signals
Bulls 'n Bears. Proprietary formula generates user-definable Buy/Sell signals. Red Light/Green Light system identifies trends. Ribbon indicator displays trend strength. Advantage Lines. Japanese Candlestick Auto-Recognition. Automatically identify and catalog candlestick formations. User-Definable Buy/Sell Signals with candlestick patterns. Apply external filters to help eliminate unwanted or overly aggressive signals. Autopilot forex trading. Back-test your favorite systems. Any changes to settings update automatically on-the-fly.
Van Tharp Institute
Investing Trading Home Study Programs & Live Seminars Workshops
Dedicated to cutting edge, high quality professional educational investing trading programs for traders and investors providing a road map for financial freedom. The finest investing trading education in the financial universe. Dr Van Tharp is one of the orginal Market Wizards, and referred to as the Traders Coach.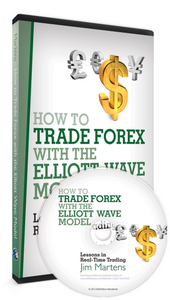 How To Trade Forex with the Elliott Wave Model
How to identify trends and countertrends across multiple time frames using the Wave Principle. How to spot high-confidence trade setups in both bull and bear markets. How to put your trade plan into action -- including your entry, exit, targets and stop levels -- with high confidence using Elliott wave and Fibonacci relationships. How to manage risk with the Wave Principle's built-in rules and guidelines. How to use mainstream news and cross-market analysis to give your forex trading a unique advantage.

Forex Buy Sell Signal Alerts Free Trials
Forex Brokers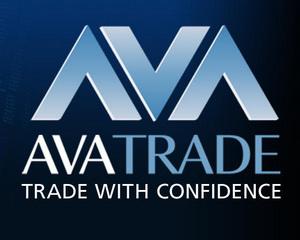 Online Forex Trading Platform and Award Winning Forex Broker AvaTrade
Trade currencies, commodities, indices, equities, and Bitcoin too now from one screen with AvaTrade and MetaTrader the industry's most powerful and flexible trading platform. Trade with Confidence: Safety of Funds, Regulated Broker, Award Winner, Worldwide Branches, Established Broker. Trader Advantages: Fixed Spreads, New Account Bonus, 24/5 Support, Risk-Free Demo Account, Start Trading from $100. Free Education Knowledge Training: Free Video Tutorials, Free Webinars, Online Trading Course, Forex Trading eBook, Market Analysis.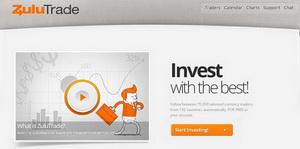 Forex Accounts from Multiple Brokers All with Free Buy Sell Signals
Autotrade the Forex market like never before! Let ZuluTrade drive trades by specialists into your FX account for free. ZuluTrade bridged the gap between valuable information in money markets and trade execution, by converting the advice of professional and talented traders globally to an executed trade rapidly and automatically in your account.