3 Global Tech Firms to Invest In by Zacks Investment Research
Investors need to embrace the view that tech drives the world economy.
Not currencies. Not banks. Not governments.
For evidence, look back over the past 20 years. Superpower economies have taken fresh directions from information technology. The Cold War kept up hostilities. The free flow of information from technology pulled them together. The same could be said for the recent revolutions in the Middle East where they now desire freedom over oppression.
There are numerous more examples of where technology has led the way in the past. Better yet, there are many more examples currently taking shape that provide outstanding investment opportunities in the days ahead.
Let me share with you 3 prime examples:
1) The U.S.A., U.K. and South Korea Evolve Mobile
Larry Page's actions as CEO of Google over the last few weeks are worth inspecting first. A grand strategy is coming together.
Google and Samsung -- In recent weeks, Mr. Page agreed to sell the Motorola Mobility business to Lenovo in China for $2.9B, marking a retreat from making Android handsets. His firm will no longer be a direct competitor to South Korea's Samsung in mobile. The main point of the $12.5B acquisition of Motorola in 2011 was to obtain a trove of 17,000 patents. He then announced a long-term patent licensing deal with Samsung. That gives the two sides access to each other's patented technology.
Google and DeepMind -- Mr. Page then shelled out $400M to buy a secretive artificial intelligence company called DeepMind. Based in London, the Financial Times said this is a talent acquisition. Founder Demis Hassabis was a child chess prodigy who was later called "probably the best games player in history" by Mind Sports Olympiad. Its business is building learning algorithms for simulations, e-commerce and games.
Google and Nest -- In a third acquisition, Mr. Page acquired the hardware talents behind the iPod at a USA thermostat company called Nest. Nest founder and CEO Tony Fadell used to work on the iPod for Apple and was a founding member of the iPhone team. Moreover, TechCrunch says Fadell attracted great Apple engineers when he started working on Nest. They wanted to follow Fadell's plans. With Nest, Google has the right team and mindset to create and produce gadgets.
You know Google and its $1150 stock price. Do you know about equally exciting tech firms born in Russia and China? They could offer global investors comparable returns.
2) Russia Has Its Own Search Engine
Russia is one of only a few countries with a local player dominating the domestic Internet search. Other members of the club - the USA, South Korea, the Czech Republic and China - are on par. Two Russians, Ilya Segalovich and Arkady Volozh, started it in 1993.
Russia's most popular search engine is also its most visited website. As of July 2013, that amounted to 62.0% of all Russian search traffic and 94M users. It operates in Ukraine, Kazakhstan, Belarus and Turkey too. Three years after launch, it became a public company. NASDAQ listed shares in May 2011.
Today, this firm counts over 5,000 employees working in seven countries. Annual revenue could exceed $1.5B in 2014 and $1.9B in 2015. That's an annual revenue growth rate at +19%. Earnings could grow +29%. Most revenues derive from text-based ads. In addition to serving ads on search result pages, the company runs ads on thousands of third-party websites. But that is not all this Russian company is up to.
Labs in California (2008) -- A wholly owned division is located in the San Francisco Bay area. It was founded in 2008 to foster innovation in search and ad tech. Among its employees are scientists and engineers with experience at Yahoo! and Google.
Local Web Browser (2012) -- This browser is localized for Russia, Ukraine and Turkey.
Mobile Applications and Other Platforms (2014) -- With the mission to help people solve problems in any situation - not only when they are in a close proximity of a personal computer - the company offers services tailored to mobile and other digital devices, including TV sets and on-board auto computers.
Does this Russian firm's activities sound different than what Larry Page is up to? No! At $39 a share, equity in this firm might be very lucrative to a long-term investor.
3) China Has Next Generation Media
Not to be outdone, China has developed strengths in next generation media. Media tycoon Liu Chang Le launched his next generation media company for Mainland China in 1998. The traditional TV parent based in Hong Kong started in 1996. According to Seeking Alpha, Mr. Liu (who owned 45% of the company) couldn;t have chosen better partners: Rupert Murdoch's News Corp. Star TV owned 45%. The Chinese state broadcasting company CCTV owned 10%. In 2006, another state entity, China Mobile, became the 2nd largest shareholder. NASDAQ listed shares in May 2011.
Mr. Liu established a standalone new media company in China for three reasons. First, Mr. Liu recognized as early as 1998 that future growth in Chinese media would occur via new media channels: the Web, mobile, IP-networked TV and other disruptive future channels. Second, Mr. Liu believed building a leading company with a new media mandate required independent management. Lastly, Mr. Liu was convinced that bringing on global investors with varied experience in the digital world was the best way to govern.
Chinese language consumers get these options.
A web portal, online games and online video -- The web portal has over 40 verticals (News, Finance, Fashion, History, etc.), interactive services (blogs, message boards, and other online social media) and an online games platform.
Mobile services -- Their mobile business can be further divided into a legacy 2G (feature phone) business and a high growth 3G (smartphone) business.
Shares trade for around $10 now. On alexa.com, where the world's websites are ranked, the Chinese website comes in at #12 in China traffic and #54 in the world. Xinhua, the official Chinese news agency, is now #19 in China. Google with a Hong Kong web address is #16 in China. How's that for an exciting investment proposition?
Ilya Segalovich and Liu Chang Le are not household names like Larry Page. Still, the Russian and Chinese IT companies they founded nearly 20 years ago are exciting. In another 20 years, could they surpass Google? That depends on future success in their quest for info tech supremacy. They are entrenched leaders. Within China, 5X the potential consumers exist compared to the USA. In closing, I can safely write this: Global IT advances could offer up a path to big returns for investors like you.
Click the Links Below to Review Investing Trading Products and Services You Can Use on Your Android Apple Tablets and Smartphones

New Age Forex Stocks Futures Social Investing Trading with eToro OpenBook

InstaForex Mobile Trading
Trade All Markets From One Account. Forex - NYSE CFD's - Gold Silver Copper - Commodities - Futures. Trading platform InstaTrader is the most dynamically developing trading platform based on MetaTrader 4 terminal. Using InstaForex gives you the opportunity to invest trade in 107 currency instruments, 34 NYSE CFD contracts on American shares, and trade Gold Silver Copper.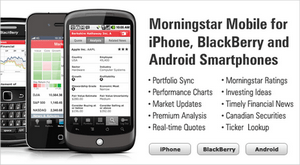 Morningstar Investment Research Mobile Free Trial
CNNMoney Top Investing App
Zacks Investment Research Mobile Free Trial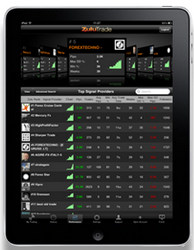 ZuluTrade Forex for Mobile
Autotrade the FOREX market like never before! Let ZuluTrade drive trades by specialists into your FX account For Free. ZuluTrade bridged the gap between valuable information in money markets and trade execution, by converting the advice of professional and talented traders globally to an executed trade rapidly and automatically in your account.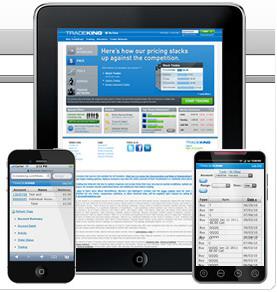 TradeKing Mobile Trading
Save An Average Of 56% In Stock Trading Commissions And 52% In Option Trading Commissions When You Switch To TradeKing. At TradeKing, you'll pay just $4.95 per trade, plus 65 cents per option contract - even for broker-assisted trades.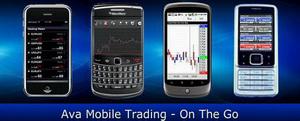 AVATrade Mobile Trading
Award Winning Online Forex Trading Platform. Invest Trade Forex Stock Indices Commodities and Metals from One Platform. Fixed spreads. Free advanced online forex trading tools. Dozens of currency pairs and metals. Daily exclusive institutional analysis. 24-Hour trading and support. Trade immediately by credit card, PayPal or WebMoney. Start trading forex with as little as $100. 200:1 leverage. No commissions or fees. Euro or US Dollar trading account. Withdraw instantly with Ava Debit Card.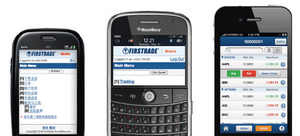 Firstrade Mobile Trading
Learn About Online Investment Opportunities with Firstrade Securities. 250 Free Trades - Transfer Rebates - Cashback Bonus. 25 years of service. Firstrade is a leading online investment firm offering a full line of investment products and tools designed to help investors take control of their financial future.

Worden TC2000 Leader in Real-time Stock Charts Market Scans Technical Analysis and Alerts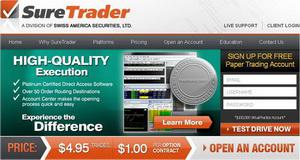 SureTrader Online USA Stock Options Trading Broker Level 1 & 2 Direct Access Quote Data
For Non USA Persons Only - Mobile Trading Platform

Forex Buy Sell Signals Sent To Your Mobile
Receive Forex Alerts anywhere, anytime. Available in 200 Countries and 700 Mobile Networks. Forex Trading opportunities are analyzed 24 hours a day. Messages tell you when to buy and when to sell. Follow on your mobile phone or use our Forex signal software.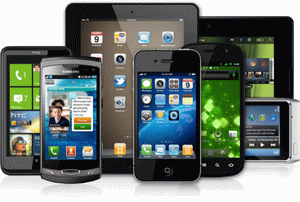 The Best China Wholesale Ideal for Retail Consumers
Tablets - Mobile Phones - Car Electronics - Computer Laptops
Free Shipping Worldwide