Zacks Investment Research Mobile Free Trial
March 04, 2014 - Profit From Mobile Payment Processing by Zacks Investment Research
I remember a time where credit cards were processed using a prehistoric method whereby store owners had a machine to physically imprint the front of a card onto carbon paper. That sound they made as they ran over the top of your Visa card put a gleam in the eye of shop keepers and instant regret on the face of boyfriends the world over. This of course was before the internet, before smart phones, and before eBay.
In today's fast paced, internet-driven world merchant services have evolved to the point where you don't even need a physical credit card to spend money. All you need is a smart phone and an app. Rivals have popped up all over from Square to Google Wallet to LevelUp. This market has been forecast by some to balloon from a $235 billion business in 2013 to over $720 billion by 2017 in the US alone. It's no wonder that some big tech names have been aggressive in this space.
In the early days of the online transactions, especially with eBay (EBAY - Trend Report), PayPal was the most trusted name in the business. It was easier to process eBay purchases with PayPal than with any other vendor. The transactions were guaranteed by PayPal and any time you had trouble with a purchase eBay and PayPal worked hand in hand to get your money back and make sure you didn't get ripped off.
EBay liked PayPal so much they bought them in 2002. Even with that huge advantage of being such a large name in the space, PayPal has struggled to make the transition to mobile payment processing. Last year PayPal ended up with $27 billion in mobile payment volume, accounting for about 10% of the market. Overall, PayPal moved $180 billion worth of payments total last year. PayPal is responsible for 36% of eBay's profits and a huge driver of growth.
Carl Icahn has been urging eBay to spin off PayPal for the good of PayPal and the good of investors. Icahn has accused eBay management of being asleep at the wheel and neglecting the potential of PayPal. Other large names such as Elon Musk argue that eBay owning PayPal is like Target owning Visa. It is putting PayPal at a disadvantage with online retailers that compete with eBay. Perhaps all this arguing has finally woken up eBay stock.
A look at the technical picture on eBay shows us there is plenty of potential for the online retailer. With 2013 firmly in the rearview mirror, the online retail giant has broken the trend line resistance that kept you in the doldrums all last year. Renewed excitement for the stock is most likely directly tied to growth in the PayPal side of the business. The rally we have seen the last month or so has changed a few key technical features. The 25 day moving average shifted by 5 days (25x5 SMA) is support below the stock price and now has a positive trajectory and slope for the first time in a long time. However, the stock has slowed down here just below the $60 level. Couple that with an overbought stochastic reading along with a bearish crossover and we may have a stock that has run out of gas.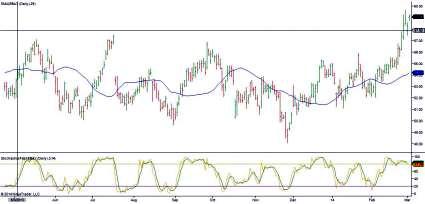 Overall Ebay is a Zacks Rank #4 (Sell) with a technical picture that seems a bit overbought. PayPal is fueling the growth but overall earnings estimates have been coming down for the stock. If you are looking for a way to invest in the future of mobile payment processing, eBay is not the pure play to look for given the fact that 64% of its money is made in the now "old fashioned" online marketplace.
In my never ending search for profits as I dug through the research on mobile processing I found another way to participate in the space. Google (GOOG - Trend Report) has an entry in this market called Google Wallet. In reading all about how it works I came across something known as a Near Field Chip (NYSEMKT:NFC). These small chips in phones allow users to send data across a short range. Kind of like tapping my Ventra card on the CTA or Visa at McDonald's, the chip is used by Google Wallet to pay for items at an enabled POS.
NXP Semiconductors (NXPI - Trend Report) makes these chips for smartphones. This part of NXP's business grew at 19% in 2011 and a whopping 41% in 2012. As more phones come with these chips built in you could see more explosive growth for the company. A look at the earnings picture should have investors saying "Cheese" as well. The stock carries a Zacks Rank #1 (Strong Buy) and leads an industry with a Zacks Industry Rank in the top 27%.
As for the technical picture, you can only describe this stock as onward and upward. The last time the stock spent any meaningful amount of time below the 25x5 was April 2013. Since then it has been a steady ascent to the heavens, doubling to over $57. Now it's breaking out of previous resistance and marching steadily higher. With an overbought stochastic and the stock breaking out I would try my best to be patient and wait for the stock to take a small breather before I jumped in with both feet.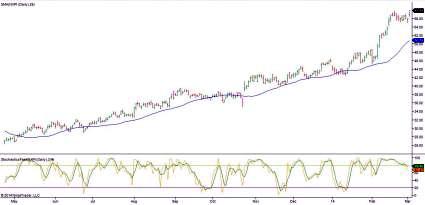 Click the Links Below to Review Investing Trading Products and Services You Can Use on Your Android Apple Tablets and Smartphones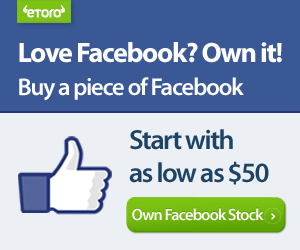 $FB Facebook Stock on The Social Investment Network eToro OpenBook

New Age Forex Stocks Futures Social Investing Trading with eToro OpenBook

InstaForex Mobile Trading
Trade All Markets From One Account. Forex - NYSE CFD's - Gold Silver Copper - Commodities - Futures. Trading platform InstaTrader is the most dynamically developing trading platform based on MetaTrader 4 terminal. Using InstaForex gives you the opportunity to invest trade in 107 currency instruments, 34 NYSE CFD contracts on American shares, and trade Gold Silver Copper.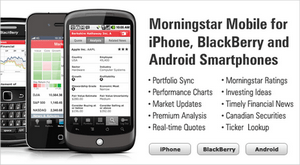 Morningstar Investment Research Mobile Free Trial
CNNMoney Top Investing App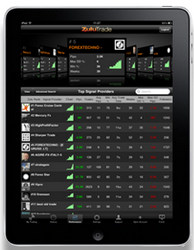 ZuluTrade Forex for Mobile
Autotrade the FOREX market like never before! Let ZuluTrade drive trades by specialists into your FX account For Free. ZuluTrade bridged the gap between valuable information in money markets and trade execution, by converting the advice of professional and talented traders globally to an executed trade rapidly and automatically in your account.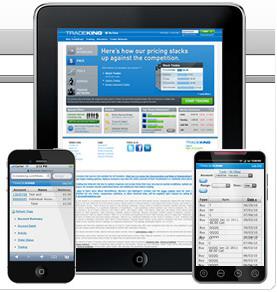 TradeKing Mobile Trading
Save An Average Of 56% In Stock Trading Commissions And 52% In Option Trading Commissions When You Switch To TradeKing. At TradeKing, you'll pay just $4.95 per trade, plus 65 cents per option contract - even for broker-assisted trades.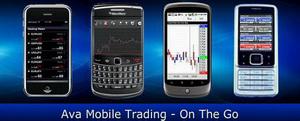 AVATrade Mobile Trading
Award Winning Online Forex Trading Platform. Invest Trade Forex Stock Indices Commodities and Metals from One Platform. Fixed spreads. Free advanced online forex trading tools. Dozens of currency pairs and metals. Daily exclusive institutional analysis. 24-Hour trading and support. Trade immediately by credit card, PayPal or WebMoney. Start trading forex with as little as $100. 200:1 leverage. No commissions or fees. Euro or US Dollar trading account. Withdraw instantly with Ava Debit Card.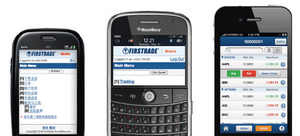 Firstrade Mobile Trading
Learn About Online Investment Opportunities with Firstrade Securities. 250 Free Trades - Transfer Rebates - Cashback Bonus. 25 years of service. Firstrade is a leading online investment firm offering a full line of investment products and tools designed to help investors take control of their financial future.

Worden TC2000 Leader in Real-time Stock Charts Market Scans Technical Analysis and Alerts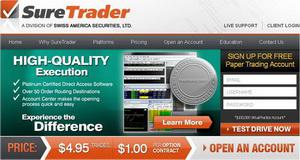 SureTrader Online USA Stock Options Trading Broker Level 1 & 2 Direct Access Quote Data
For Non USA Persons Only - Mobile Trading Platform

Forex Buy Sell Signals Sent To Your Mobile
Receive Forex Alerts anywhere, anytime. Available in 200 Countries and 700 Mobile Networks. Forex Trading opportunities are analyzed 24 hours a day. Messages tell you when to buy and when to sell. Follow on your mobile phone or use our Forex signal software.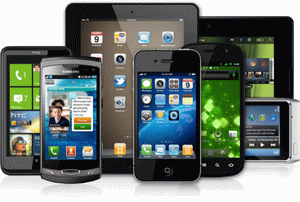 The Best China Wholesale Ideal for Retail Consumers
Tablets - Mobile Phones - Car Electronics - Computer Laptops
Free Shipping Worldwide