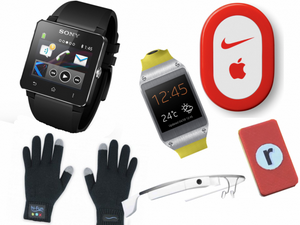 Wearable Gadget Ads: Latest Fad or Virtual Reality? by Zacks Investment Research
Technology has blurred the digital divide between man and machine with wearable gadgets. To cash in on the increasing popularity and the opportunities that wearable gadgets offer, advertising companies are gearing up to devise ways they can reach out to gadget users.
Although the market is still in its nascent stage, advertisers are vying to gain a first-mover advantage by researching a viable wearable ad technology, underscoring the appeal of these devices as the latest 'in-thing' in the marketing platform.
According to data by global market intelligence firm International Data Corporation, wearables will transcend the early adopter status to record a three-fold jump in sales this year and is expected to grow at a CAGR of 78.4% to 111.9 million units in 2018 from 19.2 million units in 2014.
Despite the healthy growth, wearables shipment is still a tiny fraction of the more than 1 billion smartphones estimated to be sold in 2014. Consequently, wearables' advertising is likely to cause a small dent in mobile advertising in the imminent future (Read: Mobile Advertising: The New-Age Money Minter?).
Nevertheless, as wearables become more functional and a stylish lifestyle accessory, they are likely to open up new ways to make money from apps, reach out to consumers and gather data.
The Pros
Wearables can gain refined and granular understanding of consumer behavior. It thus enables better target marketing messages to people who don watches, glasses and headgear that double as computers. Through the myriad of instruments that remain in direct contact with the body, advertisers can gauge the users' states to create targeted marketing programs that eliminate any assumptions about an audience.
For example, a fitness brand may send a targeted message to people who work out with smartwatches, rather than fritter it away as a print media ad to those who read fitness magazines. A food brand retailer can send electronic coupon to a customer who is in a snack aisle of a grocery store. A pharmaceutical brand may send targeted messages to customers with a wristband that monitors health parameters, moving away from conventional media ads that target the broader population.
Wearables can be integrated with the daily activities without being required to be carried or stuffed in a pocket. They enable faster and spontaneous exchanges of information. In addition, wearables offer troves of unique data for psychographic segmentation of consumers for targeted messages.
This, in turn, might lead to more emotional connect as customers are able to get probable solutions for their immediate demands. In short, with advances in technology and brain-mapping devices, users effectively become an open book of rich untapped data ready to be cashed in.
These further enable mobile advertising startup firms like TapSense to develop mobile ad exchange that support wearable apps. In essence, as money makes money, the ads will link directly to the relevant promoted apps on offer in the appstore of Pebble Technology Corp., a startup that develops smartwatches. Marketers can also utilize huge data sources to screen target audience and deliver effective marketing programs by customizing the message content.
The Cons
With rapid strides in technology, physical lifestyle tracking seems to be only a matter of some years before it turns out to be a reality. However, before wearable technology manufacturers induct their products in the mobile ecosystem, privacy concerns need to be fairly addressed. Marketers should not infringe on personal privacy issues. They need to restrict their messages before users wonder, "How far is too far?"
In addition, commercialization of personal data might lead to serious repercussions and jeopardize the mission of the ad campaign, primarily if they appear to be intrusive or use sensitive information. Marketers can find themselves on the wrong side of the law if unsolicited usage of personal data compromises the safety and security of the users. Consequently, understanding the mindset and needs of mobile consumers is a necessity for wearables' advertisers so that the legal and ethical sanctity is maintained in all fairness.
Companies Joining the Bandwagon
Despite some inherent challenges, technology-based companies have introduced a slew of wearables for the gadget-friendly upwardly mobile customers. Leading the stack with its impeccable technological expertise is Google Inc.'s (NASDAQ:GOOGL) Google Glass - a wearable computer with an optical head-mounted display. It displays information in a smartphone-like hands-free format and enables users to communicate with the Internet through voice commands.
Google has also come up with Android Wear - a version of its Android operating system that is specifically designed for smartwatches and other wearables. When Android Wear is paired with mobile phones that run on Android version 4.3+, it integrates Google Now functionality to answer user-initiated queries and relays mobile notifications into a smartwatch form factor. Android Wear was announced by Google on Mar 18, 2014 with Motorola Solutions, Inc. (NYSE:MSI), Samsung Electronics Co. Ltd., LG Electronics Inc., HTC Corporation and ASUSTeK Computer, Inc. as partners.
Samsung is scheduled to launch its Galaxy Gear smartwatch in September this year. The device will run on Android, integrate social media Twitter, Inc. (NYSE:TWTR) and Facebook, Inc. (NASDAQ:FB), and will be able to make phone calls with 10 hours of battery life.
Apple Inc. (NASDAQ:AAPL) is also likely to launch the highly-anticipated iWatch anytime this year, following its filing for the trademark in July. This smartwatch has integrated biometrics and other sensors providing integration with other iOS devices. Apple is also reportedly working on computerized shoes, which feature sensors that tell users about when to replace the shoes.
Moving Forward
As users grow more comfortable with personalized advertisements in wearables, mobile advertising and data provider Millennial Media Inc. (NYSE:MM) is scratching the surface of this untapped market by tying up with mobile advertising network Kiip, Inc.
It is too early to predict the profitability now. But what we can certainly infer at this point is advertising in wearables is the next big step in the ad world. Even e-commerce giant Amazon.com Inc. (NASDAQ:AMZN) has launched a storefront dedicated to wearable technology devices (like smartwatches, fitness trackers and wearable cameras). This speaks volumes about the market potential. Therefore, it seems only a matter of time before this fad indeed turns into a digital reality.
Click the Links Below to Review Investing Trading Products and Services You Can Use on Your Android Apple Tablets and Smartphones
Zacks Investment Research Mobile Free Trial
$FB Facebook Stock on The Social Investment Network eToro OpenBook
New Age Forex Stocks Futures Social Investing Trading with eToro OpenBook
InstaForex Mobile Trading
Trade All Markets From One Account. Forex - NYSE CFD's - Gold Silver Copper - Commodities - Futures. Trading platform InstaTrader is the most dynamically developing trading platform based on MetaTrader 4 terminal. Using InstaForex gives you the opportunity to invest trade in 107 currency instruments, 34 NYSE CFD contracts on American shares, and trade Gold Silver Copper.
Morningstar Investment Research Mobile Free Trial
CNNMoney Top Investing App
ZuluTrade Forex for Mobile
Autotrade the FOREX market like never before! Let ZuluTrade drive trades by specialists into your FX account For Free. ZuluTrade bridged the gap between valuable information in money markets and trade execution, by converting the advice of professional and talented traders globally to an executed trade rapidly and automatically in your account.

TradeKing Mobile Trading
Save An Average Of 56% In Stock Trading Commissions And 52% In Option Trading Commissions When You Switch To TradeKing. At TradeKing, you'll pay just $4.95 per trade, plus 65 cents per option contract - even for broker-assisted trades.
AVATrade Mobile Trading
Award Winning Online Forex Trading Platform. Invest Trade Forex Stock Indices Commodities and Metals from One Platform. Fixed spreads. Free advanced online forex trading tools. Dozens of currency pairs and metals. Daily exclusive institutional analysis. 24-Hour trading and support. Trade immediately by credit card, PayPal or WebMoney. Start trading forex with as little as $100. 200:1 leverage. No commissions or fees. Euro or US Dollar trading account. Withdraw instantly with Ava Debit Card.
Firstrade Mobile Trading
Learn About Online Investment Opportunities with Firstrade Securities. 250 Free Trades - Transfer Rebates - Cashback Bonus. 25 years of service. Firstrade is a leading online investment firm offering a full line of investment products and tools designed to help investors take control of their financial future.
Worden TC2000 Leader in Real-time Stock Charts Market Scans Technical Analysis and Alerts
SureTrader Online USA Stock Options Trading Broker Level 1 & 2 Direct Access Quote Data
For Non USA Persons Only - Mobile Trading Platform
Forex Buy Sell Signals Sent To Your Mobile
Receive Forex Alerts anywhere, anytime. Available in 200 Countries and 700 Mobile Networks. Forex Trading opportunities are analyzed 24 hours a day. Messages tell you when to buy and when to sell. Follow on your mobile phone or use our Forex signal software.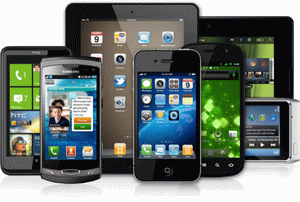 The Best China Wholesale Ideal for Retail Consumers
Tablets - Mobile Phones - Car Electronics - Computer Laptops
Free Shipping Worldwide