Invest2Success "Profit Rockets" Stock Picks Monthly Subscription Email Service
Free Trial - Receive daily low-risk high-reward SP500 NYSE Nasdaq buy-long and short-sell stock picks that are experiencing increasing and decreasing earnings, that include buy sell entry, stop-loss, take profit area price targets, and trade management information to your email inbox.
Volatility in Bear Markets By Dr. Van Tharp Trading Institute Courses and Workshops
One of the common characteristics of bear markets is high volatility. Volatility is a measure of the fluctuations in prices. A stock with wide-ranging price fluctuations has higher volatility than a stock with price fluctuations that occur in a narrow range or band.
There are numerous ways to measure volatility. VIX futures are based on the implied volatility in S&P index options and reflect the volatility of the S&P500 (SPX). Average True Range (ATR) measures the fluctuations in an individual stock or ETF. ATR measures the daily range (high - low) and accounts for gaps that occur in stock prices.
In a bear market, volatility can be twice as high as it would typically be during a bull market. Bull markets are most frequently "normal" or "quiet" compared to bear markets, which are usually "volatile".
For example, during the last bear market in US stocks, there were several days when the daily range (from low to high) was 8%-10% in October 2009. Think about that - in a bull market a 10% correction might happen a few times a year. In a bear market, a 10% move in the market might occur once a week or more.
But the volatility in a bear market isn't just reflected in stock prices moving down. Volatility means prices move down, as well as up. In 2009, stock prices also moved up 8%-10% or more on several days.
As markets shift from bull quiet to sideways to bull volatile, it plays havoc with traders' psychology. If traders don't recognize the shift is underway, then they may continue trading systems designed for bull markets during the bear market. That usually results in losses and creates the perception the system doesn't work any longer.
And a trader's psychology is affected by the impact a declining market has on his/her portfolio. Research shows that losses have a much more powerful effect on us psychologically than gains. As volatility increases, with stock prices moving up and down like a roller-coaster, it exacerbates the feelings and emotions of fear and panic. The familiar, comfortable feeling that comes from trading successfully in a bull market is replaced with fear, doubt and, in some cases, panic.
The increased volatility in bear markets is one of the main reasons that trading systems designed for bull or sideways markets are unlikely to be effective. Traders need trading systems designed for bear markets to take advantage of the unique characteristics of bear markets.
To illustrate the difference, imagine a long-only swing trading system that buys stocks on pullbacks, typically holds a position for several days or weeks, and then sells when the stock reaches a point of prior resistance. In a bull market, volatility is "normal" and the trader can place a protective stop below the pullback low. It's common to find setups that offer a reasonable 3:1 or higher reward to risk ratio.
By comparison, a swing system in a high volatility bear market is very difficult to trade. While prices may rise during a bear market, the primary trend is down, so trading from the long side is not effective. If one were to reverse the rules, and trade from the short side, the volatility makes it difficult to find setups with a reasonable reward to risk ratio because the protective stops have to be far from the entry.
The characteristics of bear markets are very different from bull markets. That's why it's so important to have trading systems designed to be effective in bear markets.
Would you like to have trading systems designed for bear markets? Would you like to look at a highly volatile stock market and view it as an opportunity instead of something to fear? Get prepared for the next bear market now.
Click Here for More Financial Intelligence from Dr. Van Tharp Investing Trading Education Institute
Profiting from Trading Stocks that are Going Down in Price
What Is Stock Short Selling?
The selling of a stock equity security that the seller does not own, or any sale that is completed by the delivery of a security borrowed by the seller. Short sellers assume that they will be able to buy the stock at a lower amount than the price at which they sold short.
Selling a stock short is the opposite of buying a stock long. Short sellers make money if the stock goes down in price. Short selling is an advanced trading strategy with many unique risks and pitfalls. Novice investors are advised to avoid short sales until they are properly educated in doing it.
Short selling has been around ever since the beginning of the stock market. But many people don't think short selling is good for companies and the market. They think its un-patriotic or damaging to the economic health health of companies and the country they are based in. The reality is that stocks go up and they go down for a multitude of reasons. Fair equal treatment to buy or sell short a stock provides liquidity and the best balance of fair value for the price of the stock.
People who don't invest or trade the markets at all, blame short sellers for some of the worst company failures in the world's financial markets. Company executives have accused them of driving down their company's stock prices. Governments have before and still do from time to time, temporarily halted short selling to help markets recover and have strengthened laws against some short selling techniques. Some governments have banned short selling completely. Some governments have even gone as far as proposing and implemeting strong legal actions against short sellers. This has happened throughout history in various countries and industries.
Bill O'Neil the founder of Investor's Business Daily and the CANSLIM stock investing method, wrote about short selling in his book "How To Make Money Selling Stocks Short", and concluded that "few investors really understand how to buy stocks successfully. Even fewer understand when to sell stocks. Virtually no one, including most professionals, knows how to sell short correctly."
The fact is that if done proprerly, the risks of short selling are about the same to the risk of buying long stock positions,.
In the stock options, futures and forex markets buying and selling short is normal practice. Let the free market have its freedom to do what it will. In the long term, all people will benefit much more than letting markets move parabolicly higher creating huge bubbles that end up in price collapses anyway.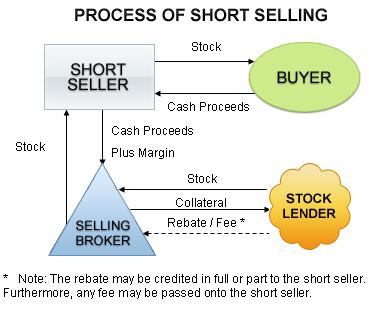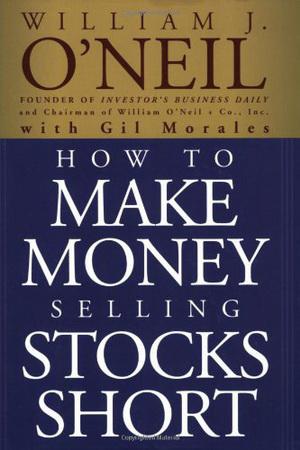 What Is Bear Market in the Stock Market?
Trending in the stock market is often referred to as either bullish or bearish. A bull market is a period when stock prices are surging, while in a bear market, stock prices are declining. Investors use a rule of thumb to define bear markets, but a bear is usually pretty obvious to investors who see their investments going down in value.
Definition
The rule of thumb is that the stock market has experienced a bear market if the major stock indexes have declined by 20 percent or more from a recent market high. Stock market historians use the value of the Dow Jones industrial average to calculate whether the market is experiencing a bear market or just a correction, which is a decline of 10 to 20 percent. The Dow is used because the index has been in existence since before 1900, providing a historical picture of bull and bear markets.
Types
Two types of bear markets can be found when looking at the long-term chart of the stock market. Primary or cyclical bear markets meet the standard definition of a 20 percent drop in the Dow, followed by a recovery from the low. These are shorter-term bear markets as the stock market swings from periods of moving up toward downturns. A secular bear market is a longer, multi-year slump that produces a much larger decline in the value of the market or is a string of bull and bear market cycles in which the end result is a lack of any meaningful gain in the stock market indexes.
Frequency
A cyclical bear market occurs on average every few years. The bottom of the 2008-2009 bear market signaled the end of the 33rd 20 percent-or-greater decline in the market since 1900. The end of a bear market is determined when the stock market has moved up by 20 percent off a low, then that low is counted as the end of the bear market. Most market observers count five secular bear markets from 1900 through 2010. A secular bear market will include a series of cyclical bear markets in which the recovery does not reach the previous market high.
Statistics
The length and depth of bear markets vary significantly, but some averages give an idea of what the typical bear market might look like. Of the 33 primary bear markets to date, the average length was about eight months, with a range of just a couple of months to almost two years. The average bear market decline was 34 percent, and more than one-third of the historical bear markets dropped by more than 40 percent. The stock market crash of 1929 to 1932 was the biggest decline, with the market losing almost 90 percent of its value. Secular bear markets have averaged five years in length, with an average decline of 54 percent. The longest secular bear market to date took nine years to run its course.
Click Here for a Free Trial of Short-Sell Stock Picks We Provide
Bear Markets Are Inevitable - By Elliott Wave International
One definition of a bear market is a major stock index decline of 20% or more from a previous peak high. By this common definition, the slide in the Dow Industrials from the peak high of 14,164 (Oct. 9, 2007) through its low of 6,547 (March 9, 2009) was obviously a bear market. The Dow lost 54% during those 17 months.
Standard & Poor's Corporation provides data on ten other bear markets that fit the definition above (two of the S&P 500 declines are slightly under 20%):
August 1956-October 1957: -21.6%
December 1961-June 1962: -28.0%
February 1966-October 1966: -22.2%
November 1968-May 1970: -36.1%
January 1973-October 1974: -48.2%
September 1976-March 1978: -19.4%
January 1981-August 1982: -25.8%
August 1987-December 1987: -33.5%
July 1990-October 1990: -19.9%
March 2000-October 2002: -49.1%
As you can see, this data only goes back to the mid-1950s.
According to Global Financial Data and MSNBC, the S&P 500 surrendered 29.6% from May 1946 to June 1949. Most people have at least heard of the most famous bear market in U.S. history, when stocks fell 86% from 1929 to 1932. That was also the period of America's second deflationary depression. The first one occurred between 1835 and 1842.
In the several decades between the two deflationary depressions, America's financial system also experienced a number of shocks, like the Panics of 1873, 1893 and 1907.
The point is: Bear markets are a conspicuous part of American history. Yet several sentiment measures indicate that most of today's market participants are ignoring this obvious fact.
And unless human behavior changes and history stops repeating itself, another bear market is inevitable.
It's only a question of when.
The Elliott wave model explores that question, and also looks at the extent of market price trends.
Click Here to review EWI's flagship Financial Forecast Service with no obligation for 30 days.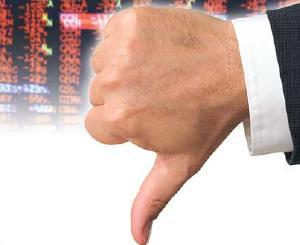 Technical Fundamental Investing Trading Software
Stock Pick Advisory Services Free Trials
Stock Option Forex Futures Training Seminars Webinars Workshops
Click Here For The Complete 2015 Schedule
Professional investors traders teaching successful low-risk high-reward
trade strategies. Power profit secrets for stocks, options, forex, futures
investing trading success. Or avail of Home Study Courses and or
Trading Softwares available to improve your investment returns.