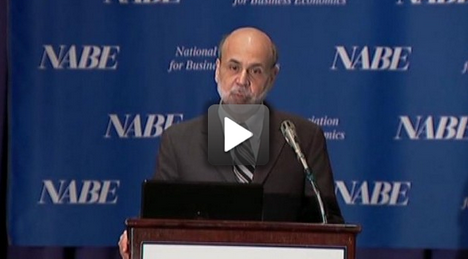 Click Here to Review the Elliott Wave Financial Forecast
March 26, 2012 - Does Bernanke's Speech Mean the Risk Trade is On? - By Elliott Wave International
In a speech he gave before the stock market's opening bell, Fed Chairman Ben Bernanke today hinted at the possibility of more quantitative easing.
As prices leaped out of the starting gate, the NASDAQ hovers near a multi-year high and the S&P 500 at levels not seen since 2008.
Does Bernanke's comments mean the risk trade is back on?
Well, a single speech is one thing; the trend is quite another.
A look at the performance of small-capitalization stocks is one way to tell whether investors are in the mood for risk taking.
These stocks generally have a higher beta (more volatility) than the broad market. So when investors are embracing risk, they're more likely to buy the higher beta indexes. Conversely, they do the opposite when shunning risk.
Please take a look at the chart from our March 8 Short Term Update: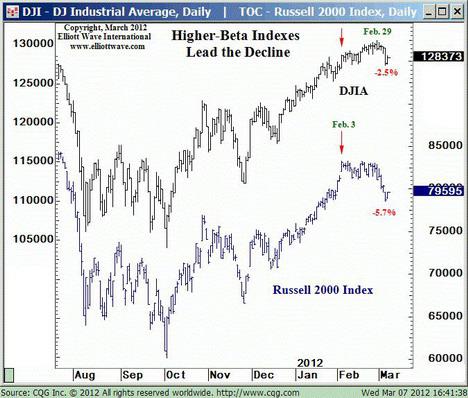 The stocks of smaller companies generally have far fewer shares outstanding than their blue chip brethren. So when investors pile in (or out) of a small-cap stock, the share price can move far and fast. The market value of some companies is so small that they're called micro-cap or even penny stocks.
As an example, TASER International was a penny stock in October 2002. The company makes taser stun-guns. As word of its popularity among police departments spread, investors piled into the stock.
The price soared 10,567 percent from October 2002 to December 2004. But there's another side to the story -- a downside. Those who bought in December 2004 watched in horror as their investment lost 83 percent just ten months later.
Of course, not every small cap stock has such dramatic percentage swings. But the point is: investors who ignore the trend and view Bernanke's speech as a risk-trade signal may be setting themselves up for the "other side" of risk-taking.
Our analysis is based on the market's price pattern, sentiment and momentum -- not on comments by the Fed Chairman.
Learn what we're seeing now by click the Ben Bernanke image link for your risk-free read of our Financial Forecast Service.
The Financial Forecast Service delivers the most insightful market analysis you can buy - period
Your risk-free subscription saves you 24% and gets you instant online access to:
1. Short Term Update (Mon, Wed, Fri). You get latest forecasts 3 times a week, after the close.
2. Elliott Wave Financial Forecast (Monthly). Tracks intermediate-term patterns in U.S. markets.
3. Elliott Wave Theorist (Monthly). Prechter's cutting-edge view into when, where, and why the waves are unfolding.
Plus, Subscriber-Only Extras -- FREE. Advanced Elliott wave tutorial, classic EWI reports, market update videos, Message Board Q&As, educational tools, and more. Best of all, it's completely free.
Learn more about the Financial Forecast Service by clicking the Ben Bernanke image link above.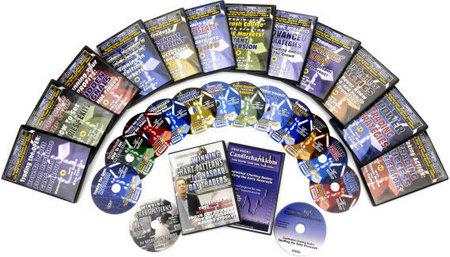 Cutting Edge Candlestick Charting Intensive Training from Steve Nison
NEW candle pattern insights, such as the order of power of candle signals so you'll know how much confidence to have in any candle setup. NEW trading psychology revelations, lets you quickly and accurately read the market's message to accelerate your analysis. NEW simple-to-follow systems, like my simple 5-Step Trading Checklist to give you a step-by-step method of maximizing your opportunities for success. Candlestick Trading System for Beginners to Pro-Traders. It doesn't matter if you're a complete beginner or pro-trader. These new DVD Training Programs will give you the Simple Candlesticks "4-Step Success System"