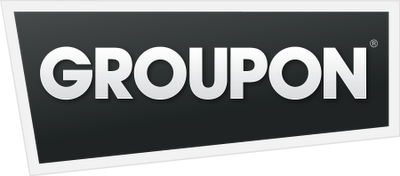 By Paul Larson, Chief Equities Strategist and Editor, Morningstar StockInvestor and Rick Summer, CFA, CPA, Equity and Credit Analyst
Click Here for a Free Morningstar Investment Research Trial
Paul's Take:
While Groupon has quickly made a name for itself, its recent IPO appears ripe for selling. The company does not appear to have an economic moat, and even after falling after the IPO, the stock still looks richly valued. Caveat emptor!
IPO Coverage: Groupon (NASDAQ:GRPN)
Heavy spending and rapid expansion have helped Groupon establish a market for "daily deals" and e-mail promotions for local businesses. With a database of more than 115 million e-mail subscribers, Groupon has built a large audience to market deep discounts (called "Groupons") offered by local merchants. We do not believe the company has an economic moat, however. In our view, the lack of an economic moat, coupled with an unproven business model, create an inappropriate and elevated risk profile for public investors.
Groupon's business presents investors with three critical challenges: 1) The business does not scale well. 2) Short-term advantages are neither durable nor profitable, and 3) The business model is unproven, leading to a wide range of potential outcomes for the company's overall valuation.
Exhibiting Weak Economies of Scale
The company is the largest provider of daily deals, and its growth in customers, merchants, subscribers, and revenue has been nothing short of stratospheric. However, the company has not been able to achieve profitability, as expense growth continues to outpace revenue gains. For our purposes, we are increasingly concerned about the firm's sales, general, and administrative (SG&A) expenses, which represent a disproportionate percentage of overall costs to the firm. In 2011, for example, SG&A expenses still represented 50% of full-year revenue, despite the significant ramp-up in top-line growth.
While this reported expense may seem astronomical as compared with other companies, we don't expect substantial improvement in this metric, going forward. Each deal sold by a salesperson has to be negotiated, closed, and managed. Additionally, Groupon manages an editorial staff (400-strong) that writes up a creative description of the offer to help drive consumer interest in the daily deal. Essentially, every deal requires a minimum number of allocated resources (people), whether it generates $10,000 or $3,000.
Groupon's Business Can Easily be Replicated
We believe that Groupon is primarily a local e-mail marketing company that is hoping to transform into a local advertising powerhouse. This potential opportunity is not lost on the market, as companies including LivingSocial, Travelzoo (NASDAQ:TZOO), Amazon.com (NASDAQ:AMZN), OpenTable (NASDAQ:OPEN), and Google (NASDAQ:GOOG) have launched daily deal services as well. Although Groupon has incredible brand recognition, it's not clear to us why merchants would avoid using the competition, particularly if they receive other services or better terms.
Thoughts on the Economic Moat
In our view, Groupon has not carved out an economic moat. We cannot attribute any of our five defined sources of an economic moat to Groupon's business at this point in time:
Customers and merchants have no switching costs. Consumers typically subscribe to multiple e-mail lists, and we believe that the value of the deal and the quality of the merchant drives the transaction, not the company that e-mails the offer.
The firm also does not have a cost advantage. The company has built an e-mail subscriber list and runs a call center to call local businesses to run "Groupons." Unless the company can develop a low-cost way for "self-service" advertising by local merchants that is superior to the competition, we cannot envision any cost advantage that Groupon could construct. Furthermore, we think that competitors who sell other ad products to the same merchants may put Groupon at a competitive disadvantage.
The firm has no meaningful intangible assets, and it doesn't enjoy network effects. Groupon is essentially a sales agent and intermediary between local merchants and consumers. Consumers are free to use competitors such as LivingSocial, Amazon Local, or Travelzoo's Local Deals and gain little to no benefit from using Groupon repeatedly. Moreover, LivingSocial has shown no signs of slowing growth although it has a smaller base of merchants and customers.
Valuation
Using our DCF valuation model, our preliminary enterprise value for Groupon is $5.0 billion (about $8 per share), representing approximately 2.7 times 2011 revenue. We do not expect the company to generate an operating profit until 2013.
We expect little operating improvement with respect to SG&A and cost of sales. Ultimately, we believe these line items are driven by transaction volume and merchant inventory.
The firm generates cash flow by collecting from customers well in advance of paying local merchants. Significant changes in this cash conversion cycle would decrease our valuation by as much as 30%, even if the accounting profitability of the overall business remains the same. In addition, higher payout ratios to local merchants could be detrimental to the business. If merchants require a 70% payout ratio, we do not believe that Groupon could be profitable without a change in its business model.
Our preliminary model assumes roughly 500% top-line growth in 2011, followed by 53% growth in 2012 and 25% growth in 2013. Our estimates depend on continued profitability of existing locations, geographical expansion, and new product categories. Given the elevated uncertainty associated with this model, we can envision a wide range of outcomes for Groupon's business. Our forecast calls for profitability beginning in 2013, with long-term operating margins stabilizing just above 6%.
Conclusion
There are considerable risks to the company. Competitors like Google and Facebook have deep pockets and more compelling assets to leverage daily deals. Their marketing presence and connections to users (through Internet search and social networks, respectively) may place Groupon at a relative disadvantage. Furthermore, consumers may experience deal fatigue; increasing e-mail offers may desensitize consumers to daily deals, ultimately lowering the conversion of e-mail subscribers to end customers.
There are some ways Groupon could dig a moat. First, it could create a self-service platform. If it did, the firm may finally be able to gain operating leverage from the platform and drive profitability higher. Second, personalization represents an opportunity. The rollout of the firm's smart deals engine could increase the conversion rate and customer stickiness, while a true real-time marketplace (achieved through scale and data collection/analysis) can drive incremental volume to merchants (improved yield) as well as Groupon. Analyst: Rick Summer, CFA, CPA
High-quality stock investing for 10 successful years.
Do you want to hear more of Paul's exclusive stock buy/sell alerts, analysis and insight? Subscribe to StockInvestor today to:
Fine-tune your strategy with commentary, research and opinion from our unrivaled equity analyst team
Dig deep with equity spotlights and specific stock ideas and opportunities
Stay current with our Wide-Moat Watchlist featuring our Fair Value Estimates and Uncertainty Ratings
Learn the Stocks to Sell and the reasons why
Follow performance of the Tortoise and Hare portfolios
Get weekly e-mail news and trade alerts between issues
Enjoy 24-hour access to online editorial, performance data, and research