This Weeks Free Stock Pick - Investing in Online Health Informaiton Earnings Growth
WebMD (NASDAQ:WBMD) is a $2 billion provider of online health information services to consumers, physicians, employers, health plans, and other healthcare professionals. The company connects with its customers through both public and private portals.
Through its public portals consisting of desktop and mobile offerings, the company provides personalized online healthcare information to consumers on its flagship site, WebMD.com. Revenue is generated primarily through advertisements and sponsorship agreements from pharmaceutical and health and wellness companies.
Through its private portals, like Medscape.com, WebMD offers health management applications for employers and health plans, and generates revenue typically on a per participant basis.
The Trifecta: Sales Beat, EPS Beat, Guidance Raised
Last week, WebMD reported 4Q15 results above expectations and provided strong guidance that compelled analysts to raise earnings estimates and price targets.
Management guided 2016 revenue, adjusted EBITDA and EPS above the Street as they are seeing strong ad demand from biopharma and are realizing operating leverage. The expected acceleration of biopharma ad revenue growth to 15% was what impressed analysts the most as it confirms the shift in pharma ad spend from traditional print and TV (offline) to online where WebMD has a leading position in this market.
My colleague Jeremy Mullin wrote about WebMD after earnings, picking the stock among 4 Internet Stocks to Buy Now. Here's what he had to say.
WebMD sports a Zacks Style Score of "B" in growth, but "D" in value. Because this valuation is in question short sellers have piled in with 19% of the stock short, giving the company a 7.5 short ratio and short squeeze potential. The company's valuation is something investors have questioned in the past and exceeding earrings expectations is a catalyst for the stock price.
On February 23rd the company reported Q4 earnings of $0.60 a share versus the $0.57 expected. Revenue came in slightly higher for the quarter at $192 Million versus the $191 expected. In addition, the company went on to guide fiscal year 2016 revenue $685-705 Million versus $694 Million. Traffic on the website reached 201 million unique users per month, generating almost 4 billion page views for the quarter, increases of 6% and 7% from the prior year period.
The stock surged almost 5% higher after the numbers. It looks poised to take out all time highs above $60.
The earnings beat isn't much of a surprise as this makes its fifth EPS upside surprise in a row.
Where is WBMD Going? Follow the Estimates
While the Zacks Rank is a short-term timing model based on the recent direction and magnitude of analyst Earnings Estimate Revisions (EER), what you'll notice if you track changes in the Rank quarter after quarter is that some stocks keep showing up as Zacks #1 and #2 Rank stocks.
Those are the names that continue to impress Wall Street with the quarterly trifecta of top and bottom line beats and raised guidance. While WBMD's beats were not spectacular, they have been consistent and steady.
Here's the proprietary Zacks Price & Consensus chart that shows how stock price often tracks the momentum in annual estimates.
If you want to capitalize on the strong trends in healthcare information management and advertising, WebMD is the stock to watch.
Health Wristbands - New School Healthcare
Vitamins Supplements for Your Good Health
1-Minute Quotes and 7-Minute Enrollments. Get Your Free Health Insurance Quote Today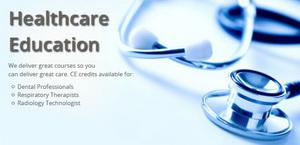 Healthcare Courses for Dental Professionals Respiratory Therapists Radiology Technologists and More
Medigap Supplemental Health Insurance Plans