Universal Forest Products (NASDAQ:UFPI) has been banging up against all-time highs over the last month and is the Bull of the Day after it recently became a Zacks Rank #1 (Strong Buy). The company designs manufactures, treats and distributes lumber products for the do-it-yourself, manufactured housing, wholesale lumber and industrial markets. Its products include pressure-treated wood, engineered roof trusses, dimension lumber and value-added lumber products, including lattice, fence panels, deck components and kits for various outdoor products sold under the its PRO-WOOD, Deck Necessities, Lattice Basics, Fence Fundamentals and Outdoor Essentials trademarks.
Universal Forest is based in Grand Rapids, Michigan and had 7,000 fulltime employees. The company has a market cap of $1.7 Billion with a Forward PE of 19. The stock pays a dividend of 0.96% and sports Zacks Styles Scores of "A" in Growth and "B" in Momentum.
The company has seen an amazing run after a pullback to $61 in early February. UFPI currently sits around $85 which gave dip buyers a move of almost 40%. Investors must now decide whether they should wait for another pullback or chase the stock higher. Over the last two years we have seen the stock surge 60%, while the S&P is only up 10%.
Earnings and Estimates
Universal Forest reported on February 17th and saw Q4 earnings of $0.93 versus the $0.78 expected with revenue coming in at $653.6 Million verse the $661 Million. While revenue was light investors focused on the bottom line and bought the stock up to all-time highs. In addition to the headline numbers, the company reported residential construction revenue of $221.2 Million (-1.6% year over year) and retail revenue at $239.7 Million (+13.6% year over year). Industrial revenue came in at $209.3 Million, +4.7% year over year. CEO Patrick M. Webster commented that the results come at a time when the lumber composite price was down 15.5 percent compared to the fourth quarter of last year, and down 13.6 percent for the year, reducing the company's selling prices.
It was clear that investors like what they saw from the Universal's report, but is the stock worth buying after the amazing run its had? When one considers how aggressive analysts are raising estimates any pullbacks should be considered for entry.
Over the last 60 days, estimates have been revised 4.5% higher for fiscal year 2016. During the same time period estimates have seen a 9.3% bump for fiscal year 2017.
EPS Surprises
UFPI has an excellent track record of beating on EPS and will go for its seventh straight beat on April 5th. Looking at the chart below, investors have rewarded beats by pushing the stock higher. Considering the aggressive estimate revisions to the upside, investors can expect another EPS beat.
However, that doesn't mean the stock will go straight up. Investors should be patient here and wait for the markets to come in before entering a position. As volatility starts to pick up into earnings season the stock might present an attractive point of entry as opposed to the current levels.
In Summary
The stock has had an tremendous run in just the last month, with a move of almost 40%. A pullback is likely and investors should be looking to enter on any weakness. The long term rewards of buying the pullback outweigh the risk that the stock will see the February lows. Investors should use that $60 area as a potential stop and look for prices over $100 as we head into next year.
Premier Trader University by NetPicks - Stocks Forex Futures Options Trading Education and Systems
Dr. Van Tharp Trading Education Institute
Investing Trading Home Study Programs & Live Seminars Workshops
Steve Nisons Candlestick Charting Intensive Training and Software
for Profitably Trading Stocks Forex Futures Commodities
Steve Nison Candlecharts Forex Candlestick Charting Training Mega-Course
MTPredictor - Free Demo
Elliott Wave and Fibonacci Trading Software
TracknTrade CandleStick Trading Software with Auto-Recognition Plug-in
Web-Based Stock Trade Alert Software for NYSE Nasdaq Australia Toronto and London Exchanges
The Top Technical Analysis Trading Tools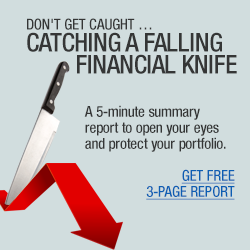 Stock Option Forex Futures Training Seminars Webinars Workshops
Click Here For The Complete 2016 Schedule
Professional investors traders teaching successful low-risk high-reward
trade strategies. Power profit secrets for stocks, options, forex, futures
investing trading success. Or avail of Home Study Courses and or
Trading Softwares available to improve your investment returns.