Trump, 'Blindsided' by Ryan, Questions Need for Unified Party By Bloomberg
Speaker said `just not there' in backing presumptive nominee.
General-election pivot to focus on Hillary and Bill Clinton.
Donald Trump had always described his run for president to be unique. Going it alone without support from senior leaders of the Republican Party may just be another thing that sets him apart.
"Does it have to be unified? I'm very different than everybody else, perhaps, that's ever run for office. I actually don't think so," Trump told George Stephanopoulos in an interview that will air in full Sunday on ABC News' "This Week."
A growing list of Republicans have said they won't vote for their party's presumptive 2016 nominee in November, including former Florida Governor Jeb Bush and South Carolina Senator Lindsey Graham, who competed against Trump this year, and Mitt Romney, the 2012 Republican nominee.
While that hasn't rattled Trump, he sounded disappointed after House Speaker Paul Ryan said he wasn't ready to back the real-estate developer and television personality who's dominated the Republican primaries.
"I was blindsided a little bit, because he spoke to me three weeks ago, and it was a very nice call, a very encouraging call," Trump told NBC in an interview that will be broadcast Sunday on "Meet the Press."
'Just Not There'
Ryan told CNN on May 5 that Trump needed to stop the bullying and demonstrate his conservative credentials. "I hope to support our nominee," the Wisconsin representative said. "At this point, I'm just not there."
Ryan's remarks were a sign of how much work Trump will have to do to bring Republicans along with him after a divisive and bruising presidential primary. Trump's final two opponents, Texas Senator Ted Cruz and Ohio Governor John Kasich, bowed out after Trump's win in the May 3 Indiana primary, where he captured 53 percent of the vote.
The speaker, who will chair the Republican National Convention in Cleveland in July, on Friday asked Trump to a meeting May 12 to discuss Republican policies. The invitation came a day after questioning whether the presumptive nominee has the proper temperament and conservative credentials to be president.
Clinton Focus
The standoff reflects the split in the Republican establishment. While some Republicans in Congress are rejecting Trump, other current and former lawmakers have said they will back the reality TV star as the nominee.
"I think it would be better if it were unified, I think it would be -- there would be something good about it," Trump told ABC, referring to the Republican Party. "But I don't think it actually has to be unified in the traditional sense."
Trump held two rallies in Washington state on Saturday ahead of the Republican nominating contest on May 24. He has turned his gaze to likely general election opponent Hillary Clinton, and in Spokane he linked the Democratic front-runner with husband Bill Clinton's past marital infidelities and 1998 impeachment.
"She's married to a man who was the worst abuser of women in the history of politics," Trump said. "Hillary was an enabler and she treated these women horribly."
Groups supporting Clinton have reserved millions of dollars in television advertising that's expected to focus on the Republican's past demeaning statements about women.
"He was impeached for lying about what happened with a woman, and she's going to take ads about little Donald Trump?" Trump said, referring to the Clintons. "I don't think so."
Online Courses: 30,000+ On-Demand Classes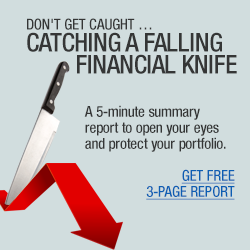 Invest2Success "Profit Rockets" Stock Picks
Free Trial - Receive daily low-risk high-reward SP500 NYSE Nasdaq buy-long and short-sell stock picks that are experiencing strong increasing and decreasing earnings, that include buy sell entry, stop-loss, take profit area price targets, and trade management information to your email inbox.
Premier Trader University by NetPicks - Stocks Forex Futures Options Trading Education and Systems
Peak Performance Home-Study Training Course for Traders and Investors
Steve Nison Candlecharts Forex Candlestick Charting Training Mega-Course