Déjà vu: U.S. Markets Still Stuck in a Box By Dr. Van Tharp Trading Education Institute
Almost exactly a month ago, I wrote about the equities markets here in the U.S. being stuck in a box. I included this visual:
It's four weeks later, and little has changed. The market is still bouncing around inside a box and can gather no momentum in either direction. The current box has expanded slightly, but it's still driving channel swing traders crazy. Let's take a look at the new chart:
Two main forces that are counteracting each other to keep prices sideways are not new. On the negative side is the preponderance of global economic data showing slower growth in emerging and mature markets. By preponderance I mean that while there are some encouraging numbers (e.g. lower unemployment rates) the negative far outweigh the positives. And first among those is the earnings recession we find ourselves in here in the U.S.
According to Factset, with 91% of the S&P 500 companies having reported earnings, we are looking at a -7.1% earnings decline versus the same quarter in 2015. This gives us a fourth straight quarter of year-over-year (YoY) declines. That's the first time we've seen four straight YoY earnings declines since the third quarter of 2009. With companies' earnings dropping so broadly and for such a length of time, it's hard to fathom how the markets maintain any buoyancy…
Enter the Central Banks
But there's always the Fed (the central bank here in the U.S.), which has taken a more dovish (accommodative) stance since March. There is the Bank of Japan, which keeps easing and did so again this month. There's the Reserve Bank of Australia that unexpected lowered interest rates less than two weeks. There's also the European Central Bank, whose chairman just made another "anything that it takes" speech last month. On and on we go…
In short, we've switched back to a "bad economic news is good for the markets" posture. This happens when traders and investors believe that central banks around the globe will prop up "risk asset" prices like stocks as long as global growth prospects are iffy.
We saw this "bad news is good" sentiment play out exactly when the important monthly employment report came out on May 6th. The initial pre-market reaction to decidedly disappointing employment numbers was a push down in index prices. But by the time the market opened, the action had reversed course and ended strongly up for the day amidst talk of this bad report virtually eliminating any chance of Fed interest rate hike in June.
This tenuous balance between perceived central bank omnipotence (holding up the bullish case) and continued earnings weakness (driving the bearish case, among many other things), keeps the markets in a uncertain equilibrium with neither side being able the throw the decisive blow to move the market significantly out of its trading range box.
Peak Performance Home-Study Training Course for Traders and Investors by Dr Van Tharp Trading Education Institute
Dr. Van Tharp Trading Education Institute
Investing Trading Home Study Programs & Live Seminars Workshops
Steve Nisons Candlestick Charting Intensive Training and Software
for Profitably Trading Stocks Forex Futures Commodities
Steve Nison Candlecharts Forex Candlestick Charting Training Mega-Course
MTPredictor - Free Demo
Elliott Wave and Fibonacci Trading Software
TracknTrade CandleStick Trading Software with Auto-Recognition Plug-in
Web-Based Stock Trade Alert Software for NYSE Nasdaq Australia Toronto and London Exchanges
The Top Technical Analysis Trading Tools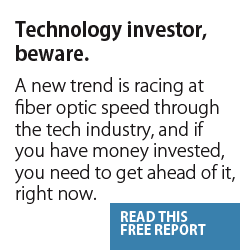 Stock Option Forex Futures Training Seminars Webinars Workshops
Click Here For The Complete 2015 Schedule
Professional investors traders teaching successful low-risk high-reward
trade strategies. Power profit secrets for stocks, options, forex, futures
investing trading success. Or avail of Home Study Courses and or
Trading Softwares available to improve your investment returns.