Which Straw Could Break the Stock Market's Back? By Dr. Van Tharp Trading Education Institute
Last week we looked a chart that showed the gain in corporate debt vs. U.S. Gross Domestic Product and what that could imply.
We know that no single indicator will be the harbinger of a U.S. recession and analysts are decidedly split on whether we are heading for a recession at all. As I said last week, central banks around the world are still acting as a safety net and investors perceive that the interventions are still effective which has been keeping U.S. equity prices very close to all-time highs.
So this week, I'd like to state some assumptions and then visit a list of potential triggers that could tip the scale to the negative side of the ledger.
Many analysts, hedge fund and money managers that I speak with are operating under a primary set of assumptions that looks like something like this:
Global economic health is poor - and worse than most media outlets portray it.
While the U.S. economy is among the strongest globally, it has its own issues and is not far from problems, either.
Even if the U.S. remains economically stable, world economic struggles could still drag it down.
Central bank actions and/or faith in their actions are keeping risk assets (like stocks) priced higher than warranted.
With weaker economic indicators balanced against monetary intervention, traders and investors should constantly be looking for factors that could tip this precarious balance. In other words, what proverbial straw could break the camel's back?
To help answer this question, we can turn to a team that looks for these straws. Each month, The Economist magazine's "Intelligence Unit" lists its top global risks. Here's this month's top risks.
June 16, 2016
20 - China experience a hard landling.
16 - Currency volatility and persistent commodity prices weakness culminates in an emerging markets debt crisis.
16 - Beset by external and internal pressure, the EU begins to frature.
15 - "Grexit" is followed by a euro zone break up.
12 - Donald Trump wins the US presidential election.
12 - The rising threat of jihadi terrorism destabilizes the global economy.
10 - Global growth surges in 2017 as emerging markets rally.
8 - The UK votes to leave the EU.
8 - Chinese expansionism prompts a clash of arms in the South China Sea.
4 - A collapse in investment in the oil sector prompts a future oil price shock.
If you're wondering about the number in the front of each item, it indicates a "risk intensity" assigned by The Economist's team. They calculate it based on the expected probability and anticipated impact.
Which One Bothers You? Which One That Worries You Isn't Listed?
So I find some of these factors very interesting. A Grexit is a bigger problem / probability than a Brexit (I guess we have to bear in mind that The Economist is a British publication!). Also, the risks they associate with a Trump presidency have been climbing over recent months indicative of the ground that Trump has been gaining in the polls.
After you look at that list,
What item(s) on their list is tops on your worry list?
What item(s) would you add to the list?
Peak Performance Home-Study Training Course for Traders and Investors by Dr Van Tharp Trading Education Institute
Dr. Van Tharp Trading Education Institute
Investing Trading Home Study Programs & Live Seminars Workshops
Premier Trader University by NetPicks - Stocks Forex Futures Options Trading Education and Systems
Steve Nisons Candlestick Charting Intensive Training and Software
for Profitably Trading Stocks Forex Futures Commodities
MTPredictor - Free Demo
Elliott Wave and Fibonacci Trading Software
TracknTrade CandleStick Trading Software with Auto-Recognition Plug-in
The Top Technical Analysis Trading Tools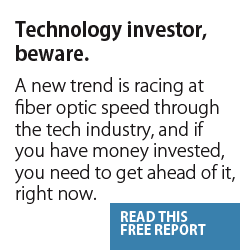 Stock Option Forex Futures Training Seminars Webinars Workshops
Click Here For The Complete 2015 Schedule
Professional investors traders teaching successful low-risk high-reward
trade strategies. Power profit secrets for stocks, options, forex, futures
investing trading success. Or avail of Home Study Courses and or
Trading Softwares available to improve your investment returns.