The J.M. Smucker Company (NYSE:SJM) just reported one of the best years in the company's history. But the good times are expected to keep going.
This Zacks Rank #1 (Strong Buy) is forecast to see double digit earnings growth again in fiscal 2016.
Founded 120 years ago, Smucker makes some of the most iconic consumer food and beverage products in America. Its well-known brands include Smucker's, Folgers, Jif, Crisco, Pillsbury, Hungry Jack and others.
It also makes pet food and pet snacks including the famous brands Meow Mix, Milk-Bone, Kibbles 'n Bits, Natural Balance and 9Lives.
Huge Earnings Beat in the Fiscal Fourth Quarter of 2016
On June 9, Smucker reported its fiscal fourth quarter 2016 earnings and blew away the Zacks Consensus Estimate by 56%. Earnings were $1.86 compared to the consensus of $1.19.
Net sales rose 25% thanks to the contribution from Big Heart Pet Brands which had been acquired in the fourth quarter of the prior year. But growth of US retail coffee also boosted the quarter.
The company saw record sales, earnings and cash flow for the full year.
Strong Growth Expected to Continue
The company is bullish on fiscal 2017. It is looking to have another record year thanks to its sponsorship of the US Olympic and Paralympic Teams in Rio as well as the synergies from its recent acquisitions, including the Big Heart Pet Brands.
The analysts are agreeing as the estimates have jumped for both fiscal 2017 and 2018.
5 estimates were raised for fiscal 2017 in the last week, pushing the Zacks Consensus up to $7.70 from $6.39. That's eanrings growth of 17%.
4 also moved higher for fiscal 2018, with another 5.5% earnings growth expected.
Shares at New All Time Highs
Since the Great Recession, the shares have been on a fantastic run. They hit new all-time highs on the recent earnings beat and solid guidance.
But are they now overbought?
Smucker trades with a forward P/E of 18.7. That's not insanely expensive since the earnings growth appears to be there.
Smucker also pays a dividend, currently yielding 1.9%.
The food companies are hot right now. For investors looking for a way to get into this category, Smucker is certainly one to keep on the short list.
Premier Trader University by NetPicks - Stocks Forex Futures Options Trading Education and Systems
Dr. Van Tharp Trading Education Institute
Investing Trading Home Study Programs & Live Seminars Workshops
Steve Nisons Candlestick Charting Intensive Training and Software
for Profitably Trading Stocks Forex Futures Commodities
Steve Nison Candlecharts Forex Candlestick Charting Training Mega-Course
MTPredictor - Free Demo
Elliott Wave and Fibonacci Trading Software
TracknTrade CandleStick Trading Software with Auto-Recognition Plug-in
Web-Based Stock Trade Alert Software for NYSE Nasdaq Australia Toronto and London Exchanges
The Top Technical Analysis Trading Tools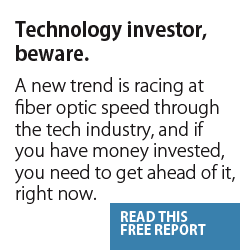 Stock Option Forex Futures Training Seminars Webinars Workshops
Click Here For The Complete 2016 Schedule
Professional investors traders teaching successful low-risk high-reward
trade strategies. Power profit secrets for stocks, options, forex, futures
investing trading success. Or avail of Home Study Courses and or
Trading Softwares available to improve your investment returns.