By The Street - Shares of Gilead (NASDAQ:GILD)
surged yesterday on its heaviest upside trade in months. The stock closed with a 5.2% gain as it completely wiped out the two prior days of loses. This powerful move has lifted the stock back above long-term support, indicating that a significant low may be in place.
For patient Gilead investors, the stock is a buy on weakness in the near term.
Tuesday's news-inspired ramp pushed Gilead above a major support zone. This key area, which was slightly violated during the previous two days of Brexit selling, includes the stock's January, February and May lows as well as an upward-sloping 40-week moving average. With shares now firmly back above this zone, the stock should be considered a low-risk buy between $82 and $78. A close back below $78 would violate Monday's low and destroy yesterday's bullish action.
In addition to the recovery of major support on heavy volume, Gilead is also working on a bullish divergence in its weekly moving average convergence/divergence indicator. This divergent action has been in place since the March low and will take on an much more positive set up if Gilead can finish off this week with a close above last week's high of $84. With a little follow-through to Tuesday's big gain, the stock should easily challenge that level.
Invest2Success Investment Advisory Stock Picks
Free Trial - Receive daily low-risk high-reward SP500 NYSE Nasdaq buy-long and short-sell stock picks that are experiencing strong increasing and decreasing earnings, that include buy sell entry, stop-loss, take profit area price targets, and trade management information to your email inbox.
Premier Trader University by NetPicks - Stocks Forex Futures Options Trading Education and Systems
Dr. Van Tharp Trading Education Institute
Investing Trading Home Study Programs & Live Seminars Workshops
Steve Nisons Candlestick Charting Intensive Training and Software
for Profitably Trading Stocks Forex Futures Commodities
MTPredictor - Free Demo
Elliott Wave and Fibonacci Trading Software
TracknTrade CandleStick Trading Software with Auto-Recognition Plug-in
The Top Technical Analysis Trading Tools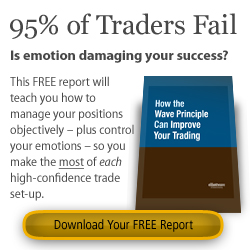 Stock Option Forex Futures Training Seminars Webinars Workshops
Click Here For The Complete 2016 Schedule
Professional investors traders teaching successful low-risk high-reward
trade strategies. Power profit secrets for stocks, options, forex, futures
investing trading success. Or avail of Home Study Courses and or
Trading Softwares available to improve your investment returns.