FormFactor (NASDAQ:FORM) designs, develops, manufactures, sells and supports precision, high performance advanced semiconductor wafer probe cards. The California based company was founded in 1993 and has almost 1000 employees. FormFactor is ZacksRank #1 (Strong Buy) and todays Bull of the Day after an impressive earnings beat and multiple price upgrades.
FORM has a market cap of $700 Million with a Forward PE of 38. The stock has Zacks Style Scores of "D" in Value, but "A" in Momentum. The high PE is the reason for the Value score, but recent earnings momentum justifies the valuation.
In addition, the company also sits in an industry that is ranked 56 out of 265 (Top 21%) in the Zacks Industry Rank.
Industry strength
Looking at how the stock has performed against its peers we see that FormFactor has a way to go to catch its competitors. Although it has outperformed the S&P 500 over the last two years with a 47% gain versus 12.63% for the index.
Earnings
Q2 was reported on last Tuesday with the company beating by a penny, $0.13 versus the $0.12 expected. Revenue came above expectations at $83.1 Million verse $78 million. Q3 guidance was raised to $0.17-23 v $0.17 and revenue was hiked to $118-126 Million verse the $118 expected.
CEO Michael Slessor had some comments on the quarter: ""We are currently expecting strong second half performance in each of our businesses. We are enthusiastic about the Cascade product line-up's ability to expand our market share in the Foundry and Logic probe card business driven by secular trends in RF filter growth as well as continued strength at Form Factor's historical Foundry and Logic customers. Our third quarter guidance includes the immediately accretive impact of Cascade, and we are confident that 2016 will be a solid growth year for FormFactor."
Surprise History
Last quarters beat was the seventh out of the last eight months. Until lately, investors haven't cared about EPS beats as the stock has chopped around between $6 and $9. However, this past beat there has been a move to 52-week highs and is ready to break higher.
Estimates
Looking at estimates going forward we see revisions to the upside across all timeframes. Over the last 30 days, estimates for the current year are up 36%, from $0.19 to $0.26. For fiscal year 2016, estimates have gone 20% higher, from $0.55 to %0.66.
Upgrades
Since earnings, we have seen some analysts come out with positive comments including Davidson reiterating their Buy rating and price target at $12, almost 20% higher from our target. B.Riley raised its price target to $13 from $11, citing improving demand and execution. Stifel added upgraded to $13 before earnings and now more confident that earnings accretion is likely to transpire as cost saving are implemented. Summit Redstone reiterated its $14 price target saying gross margins will improve over the next several quarters.
In Summary
FormFactor will not offer investors value. It will offer a chance to get in early on an early momentum breakout. The stock is giving investors a post earnings opportunity to get in on a pullback around the $10 area. Targets, according to analysts, could be taken for a potential 10-40% gain.
Invest2Success Investment Advisory Stock Picks
Free Trial - Receive daily low-risk high-reward SP500 NYSE Nasdaq buy-long and short-sell stock picks that are experiencing strong increasing and decreasing earnings, that include buy sell entry, stop-loss, take profit area price targets, and trade management information to your email inbox.
Steve Nisons Candlestick Charting Intensive Training and Software
for Profitably Trading Stocks Forex Futures Commodities
Dr. Van Tharp Trading Education Institute
Investing Trading Home Study Programs & Live Seminars Workshops
MTPredictor - Free Demo
Elliott Wave and Fibonacci Trading Software
TracknTrade CandleStick Trading Software with Auto-Recognition Plug-in
The Top Technical Analysis Trading Tools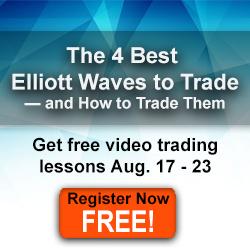 Stock Option Forex Futures Training Seminars Webinars Workshops
Click Here For The Complete 2016 Schedule
Professional investors traders teaching successful low-risk high-reward
trade strategies. Power profit secrets for stocks, options, forex, futures
investing trading success. Or avail of Home Study Courses and or
Trading Softwares available to improve your investment returns.