The housing market is definitely back on track these days. Prices are jumping in many key markets, while pent up demand and high rent prices bode well for continued housing market growth in the near term too.
In this type of environment, many people look to homebuilders and construction materials companies as top ways to play the trend. However, other companies can definitely benefit too, and particularly in the home furnishing market. After all, when someone buys a new home they often upgrade various things around the house, acting as a nice boost for companies in this market.
For a great example of this, we can look to Tempur Sealy (NYSE:TPX) , a major player in the mattress world. In the company's most recent earnings report, the company thoroughly crushed estimates, and the CEO cited the strong housing market as a primary reason for the earnings beat. No wonder shares of TPX are up 30% in the past month, and why shares are posting a double digit percentage gain for 2016 as well.
Can This Continue?
With such an epic move, some investors might be worried about the continuation of this trend for the long term. However, if we look to longer term trading activity, we can see that TPX is actually only up 6% in the past year and is even underperforming the S&P 500 from this time frame.
So based on that and the fact that TPX still has a forward PE below 20, there should be little concern that the stock is overbought right now. But more than anything, investors should be looking to fresh earnings estimates as these could signal, more than anything, TPX's solid potential.
New Estimates
Analysts covering TPX stock have been moving to raise their estimates over the past month, as six have gone higher for the current quarter compared to one lower, while we see an 8:0 ratio for the current year and next year when it comes to estimates going up vs. down.
But it hasn't just been the amount of recent revisions, as the magnitude has also been impressive as well. The current quarter estimate has gone higher by 6% in the past month, while the full year estimate has increased by nearly 8% in the same time frame. Full year EPS growth is now projected to be over 30%, and with a strong housing market there is plenty of reason to think these recent positive trends can continue.
That is a big reason why we have recently upgraded TPX to a Zacks Rank #1 (Strong Buy), and why we are looking for the solid run of outperformance to continue in this name.
Bottom Line
The housing market is running on all cylinders and this is benefiting a multitude of companies tied to the broader industry. While most investors think of the homebuilders and construction companies first, another key area to watch is the home furnishing market too.
This area has seen nice growth lately, and TPX has been a star performer of the group following its most recent earnings release. And while shares have definitely surged as of late, the strong fundamentals and economic tailwinds make this a company you need to keep on your watch list for the long term.
Invest2Success Investment Advisory Stock Picks
Free Trial - Receive daily low-risk high-reward SP500 NYSE Nasdaq buy-long and short-sell stock picks that are experiencing strong increasing and decreasing earnings, that include buy sell entry, stop-loss, take profit area price targets, and trade management information to your email inbox.
Steve Nisons Candlestick Charting Intensive Training and Software
for Profitably Trading Stocks Forex Futures Commodities
Dr. Van Tharp Trading Education Institute
Investing Trading Home Study Programs & Live Seminars Workshops
MTPredictor - Free Demo
Elliott Wave and Fibonacci Trading Software
TracknTrade CandleStick Trading Software with Auto-Recognition Plug-in
The Top Technical Analysis Trading Tools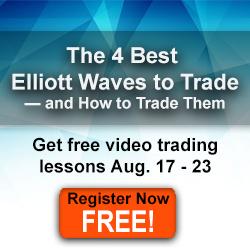 Stock Option Forex Futures Training Seminars Webinars Workshops
Click Here For The Complete 2016 Schedule
Professional investors traders teaching successful low-risk high-reward
trade strategies. Power profit secrets for stocks, options, forex, futures
investing trading success. Or avail of Home Study Courses and or
Trading Softwares available to improve your investment returns.