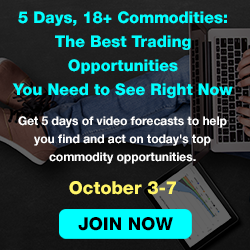 3 Marijuana Stocks That Could Triple From Legalized Pot By The Street
Here are three landscaping and garden supply companies that stand to benefit big time from legal weed.
Some experts say that if you can growth a healthy rosebush, you can grow a healthy marijuana plant. But it'll be a long time before 1-800-Flowers (NASDAQ:FLWS) starts delivering marijuana to your front door.
That's because even though recreational marijuana use has been legalized in four states and Washington, D.C., November's ballot to legalize marijuana is receiving pushback from states including Arizona and Massachusetts according to recent polls.
For that reason we aren't recommending weed penny stocks that might go up in smoke due to an unfavorable vote. Instead, we recommend some familiar lawn care staples like Scotts Miracle-Gro (NYSE:SMG) , Toro Company (NYSE:TTC) , and SiteOne Landscape Supply (NYSE:SITE) . These companies have been in the business of helping consumers grow healthy rosebushes for decades. Now, they have the right product mix and experience to capitalize on one of the fastest growing trends since the Internet for market-beating gains.
CEO, James Hagedorn, decided in 2013 that Scotts Miracle-Gro would bet massively on the growth of legal marijuana business. The company is well-known for over two dozen different brands including the famous synthetic fertilizer Miracle-Gro and (bad) weed killer Roundup.
In an interview with Forbes, Hagedorn recalled telling management, "We're doing it. It's beyond stopping." He wasn't talking about growing pot. He was talking about providing the supplies needed to, including: dirt, fertilizer, pesticides, growing systems, lights, hydroponic systems and everything in between.
Scotts Miracle-Gro then started making its biggest acquisitions since the 1990s. The company spent $135 million last year on two California businesses that sold fertilizers, soils and other supplies to pot growers. Recently, the company bought an Amsterdam-based lighting and hydroponics equipment company, Gavita Holland, for $136 million. And the company's subsidiary, Hawthorne, just signed an agreement to purchase an Arizona-based plant nutrient and hydroponic system maker, Botanicare. Sporting a 2.4% dividend yield, Scotts is a total return play that could see its share price double if marijuana legalization spreads to more states.
Toro specializes in enterprise scale turf maintenance, irrigation and landscaping systems. To give an idea of scale, Toro's products are used primarily for golf course and sports field maintenance as well as residential and commercial landscaping.
Those using Toro's products to grow marijuana are probably not individuals but commercial growers. That means that Toro could stand to triple its $47 share price if marijuana legalization starts encouraging more business scale marijuana production. Those kinds of gains would be hard to beat.
Since Toro isn't investing heavily into acquiring new marijuana equipment makers like Scotts is, the company has less risk to its future earnings should marijuana legalization encounter resistance in November.
SiteOne Landscape Supply combines aspects of both Scotts and Toro. The company came out with its Initial Public Offering in May of this year and is up 29% so far from $28 to $36. The company distributes landscaping equipment such as irrigation supplies, fertilizers, herbicides and grass seed. Like Toro the company focuses more on enterprise scale business and like Scotts the company offers plant chemical products.
SiteOne's main competitive advantage is its focus and brand image as an organic plant product provider. In the company's most recent earnings call CEO, Doug Black, said that sales of organic products grew 7% in the first half of the year and total sales grew 19% during the same period. Black provided guidance of 24% to 31% growth in fiscal 2016 over fiscal 2015. If SiteOne capitalizes on the growing marijuana industry, outsized gains could be in its future.
Since a significant portion of legal marijuana cultivation is intended to be used medicinally, growers may prefer SiteOne's organic product line.
Greenhouse Irrigation Supplies
Elliott Wave Pro Services
Agriculture Commodities Forecasts for Coffee Wheat Corn Oats Rice and Soybeans
Invest2Success Investment Advisory Stock Picks
Free Trial - Receive daily low-risk high-reward SP500 NYSE Nasdaq buy-long and short-sell stock picks that are experiencing strong increasing and decreasing earnings, that include buy sell entry, stop-loss, take profit area price targets, and trade management information to your email inbox.
Stock Option Forex Futures Training Seminars Webinars Workshops
Click Here For The Complete 2016 Schedule
Professional investors traders teaching successful low-risk high-reward
trade strategies. Power profit secrets for stocks, options, forex, futures
investing trading success. Or avail of Home Study Courses and or
Trading Softwares available to improve your investment returns.