GoPro Stock Remains a Risky Bet -- Here's Why By The Street
GoPro (NASDAQ:GPRO) stock has surged 13% since mid-August, when this author last wrote about the challenges the action camera maker faces.
These gains came on the back of fresh product launches, including the Hero5 Black and Hero5 Session video cameras and the company's first camera drone, the Karma.
It's true that these new products should boost the company's sales, but the markets have gotten ahead of themselves in their renewed optimism about GoPro, whose shares are still down 45% over the past 12 months.
GoPro will not have undergone a real turnaround until it delivers on its forecast of bringing in $1.35 to $1.50 billion in revenue for 2016. That will require the company to record between $946 million and $1.1 billion in sales in the third and fourth quarters. That's just too high a bar.
Remember that GoPro reported only $183.5 million in revenue in the first quarter and $220.8 million in the second. In order to meet its forecast, the company will need to record at least $473 million in each of the third and fourth quarters.
Take note that the company's cost of revenue as a percentage of revenue has trended higher over the past five years, to 58% in 2015 from 48% in 2011. Also, the company's 2015 operating income of $54.8 million wasn't much higher than its 2012 operating income of $53.6 million, even though 2016 revenue was more than three times 2012's.
GoPro's management and leadership teams hope to dazzle investors with camera, drones and virtual reality (NYSE:VR) products. But this strategy won't work over the long term, especially since GoPro offers products that are likely to reach a point of market saturation.
GoPro is similar to fitness device manufacturer Fitbit. It offers electronic goods that are likely to reach a demand ceiling or be made obsolete by new technologies from other companies. Global Equities analyst Trip Chowdhry has called both Fitbit and GoPro "junk" because of what he has described as nonexistent fundamentals.
What's more, as the action camera pioneer, GoPro has controlled a big chunk of the existing market share, but now there are big competitors in this market in the form of Sony and Garmin.
GoPro bulls who see big opportunities in the drone market via the new Karma product could be deluding themselves. As Kasteel Research pointed out in this Seeking Alpha article, GoPro is not the pioneer in drones that it was in action cameras.
There are already some very capable drone competitors. Shortly after GoPro revealed its Karma drone offering, competitor DJI showed off the Mavic Pro, which this iTech Post review deemed the superior drone in "every category." Thus, GoPro's victory in the drone battle is far from guaranteed.
With a complete turnaround in the company's fortunes highly unlikely, GoPro remains a stock to avoid.
Invest2Success Investment Advisory Stock Picks
Free Trial - Receive daily low-risk high-reward SP500 NYSE Nasdaq buy-long and short-sell stock picks that are experiencing strong increasing and decreasing earnings, that include buy sell entry, stop-loss, take profit area price targets, and trade management information to your email inbox.
Steve Nisons Candlestick Charting Intensive Training and Software
for Profitably Trading Stocks Forex Futures Commodities
Dr. Van Tharp Trading Education Institute
Investing Trading Home Study Programs & Live Seminars Workshops
MTPredictor - Free Demo
Elliott Wave and Fibonacci Trading Software
TracknTrade CandleStick Trading Software with Auto-Recognition Plug-in
The Top Technical Analysis Trading Tools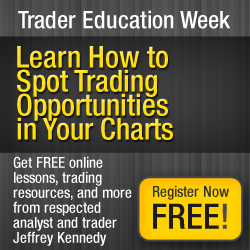 Stock Option Forex Futures Training Seminars Webinars Workshops
Click Here For The Complete 2016 Schedule
Professional investors traders teaching successful low-risk high-reward
trade strategies. Power profit secrets for stocks, options, forex, futures
investing trading success. Or avail of Home Study Courses and or
Trading Softwares available to improve your investment returns.