Every Tuesday and Thursday TracknTrade Forex Bulls Bears Signals Live Forex Trading Webinar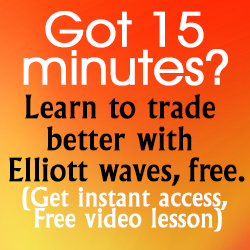 Frexit By AvaTrade
After failing to predict the two biggest market movers of 2016; Brexit and the election of Donald Trump. Investors are much more wary of the populist movement brewing in France.
In the polls, National Front leader Marine Le Pen comes in as the runner up for the French election in May. However, in light of the recent political surprises, traders are sceptical over the reliability of these polls, pencilling in increased risk of a Le Pen victory.
Le Pen has repeatedly stated that she would seek to leave the Eurozone, in a 6-month negotiation period. This uncertainty has sent French bonds lower, the 10-year benchmark yield has retracted 1.10%.
The possibility of the nationalist party coming into power has unnerved rating agencies. The agencies estimate that if France were to exit the Eurozone and return to the Franc currency, it would likely result in the biggest sovereign debt default in history.
However, investors are torn. They are unsure whether to focus on geopolitical risk including; the French, German, and Italian elections and the impending Brexit negotiations. Or focus on the Eurozone's economic data, which has seen a boost in recent months.
For now, they are cancelling each other out, as the CAC 40 has barely nudged in the past week. This morning, the French index is trading up 0.27%, at €4849.00.
Important Things This Week
1. Brexit is on its way
On Wednesday evening, the lower house of the United Kingdom's Parliament voted in favour of giving Prime Minister Theresa May permission to exit the European Union.
2. Trump's immigration ban on hold
Trump's ban on travellers from seven predominantly Muslim countries has been postponed. Federal US judges rejected the arguments in favour of reinstating the bans. The case will now be taken to the Supreme Court.
3. Greece's debt is out of control
This has crept back onto everyone's headlines this week. The International Monetary Fund have stated that Greece's debt will be ''explosive'' in the next 13 years. The IMF reported that the debt-enthralled nation will struggle to refinance its debts at 2030 rates.
4. India surprisingly held interest rates steady
India's central bank unexpectedly held interest rates at 6.25%. Despite the slowdown of the nation, brought on by rising commodity prices, and the demonetisation that happened in 2016
5. Crude Oil Advanced despite a huge increase in inventories
Gasoline storages saw a massive decrease, pushing oil higher. The news outweighed the 14.227 million barrels added to crude inventories - one of the largest weekly builds in history.
TracknTrade Forex Bulls Bears Signals
Live Forex Trading Webinar Every Tuesday and Thursday
Award Winning Forex Broker AvaTrade
Trade Currencies Commodities Indices Equities and Bitcoin
2017 Asia Forex Trading Workshop Schedule
February 18 to 20 / Forex Trading Systems - Singapore
February 21 to 22 / Live Forex Trading - Singapore
February 24 to 26 / Peak Performance 101 - Singapore
Dr. Van Tharp Trading Education Institute
Investing Trading Home Study Programs & Live Seminars Workshops
Dr. Van Tharp Super Trader Program
Interview with a Forex Super-Trader
Special Report on Profiting from Different Forex Market Types and Conditions
Click the Links Below to Review Forex Trading Systems Education Courses Signals and FX Brokers
Forex Education Courses
CandleCharts Academy Free Training
Steve Nison's Candle Charting Essentials Training Courses for Stocks Options Forex and Trading Software
Dr. Van Tharp Peak Performance Home Study Program
How To Trade Forex Using Elliott Wave Trading Method
Forex Trading Systems
Elliott Wave Pro Services
Currencies Stocks Commodities Precious Metals Energy
MTPredictor - Free Demo
Elliott Wave and Fibonacci Trading Software