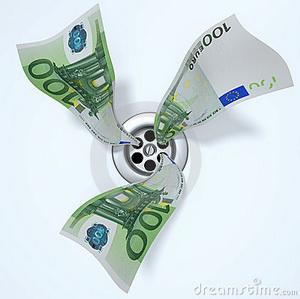 July 09, 2012 - EUR/USD Falls to a 2-Year Low . . . for No Good Reason at All? - By Elliott Wave International
What was behind the drop to a 2-year low EUR/USD experienced on July 6 -- and the additional weakness on July 9? Nothing. There have been no new devastating reports out of Europe to explain the euro's weakness (or good economic news from the U.S. to explain the dollar strength, for that matter.) Nothing other than the "worries about the eurozone"…which have been with us for what, 2+ years now?
When "fundamental" explanations fail to explain the market, leave it to technical analysis. Better yet -- realize that our Currency Specialty Service made the following bearish EUR/USD forecast last Tuesday, July 3, when EUR/USD was still trading almost 400 pips higher above $1.2600:
Update For: Wednesday/Thursday, July 4/5
Posted On: Tue, 03 Jul 2012 14:57:51 GMT
EURUSD Last Price: 1.2605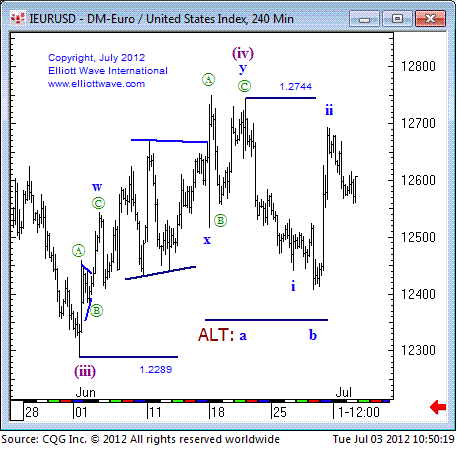 [Topping] . . . From below 1.2744, and ideally below 1.2693, the euro should resume its decline.
You can see the result of that July 3 bearish forecast in the chart below. After EUR/USD lost some 300 pips last week, on Saturday July 7, Currency Specialty Service wrote:
Update For: Monday, July 9
Posted On: Sat, 07 Jul 2012 12:17:52 GMT
EURUSD Last Price: 1.2288
[Lower]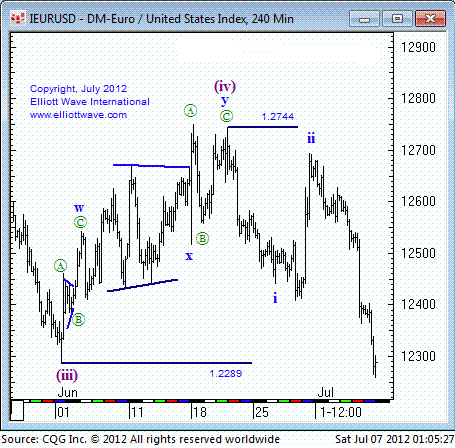 On Monday, July 9, EUR/USD indeed slid some more and touched the intraday low of $1.2235.
Of course, the Elliott wave pattern dictates that after wave 3 -- the strongest wave in the Elliott wave sequence, which helps explain the persistence and vigor of the euro's decline -- comes a wave 4 in the opposite direction.
If the 4th wave up is indeed next -- how high, how fast?
Click here to get the latest updates -- and price targets -- inside Currency Specialty Service now.