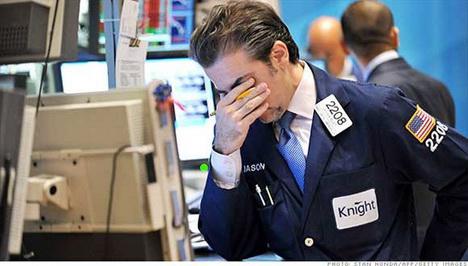 August 06, 2012 - The Fragile Stock Market: One Trading Glitch Away from Massive Losses by Elliott Wave International
On Aug. 1, 2012, a Knight Capital software glitch created price distortions in about 150 stocks. In turn, the market price of the trading firm itself took a nose-dive in the days after.
The company's survival was in question until other financial firms came to the rescue by investing in Knight.
But for individual investors, the broader point is that a software breakdown happened at all. Should they expect more from Knight and other trading firms?
Five days after the software debacle, Knight's chief executive still didn't know what caused the glitch.
Knight Capital Group still does not know what caused the trading glitch last week that sent the company into a near-death spiral, but is taking steps to make sure there isn't a repeat performance, CEO Thomas Joyce told CNBC. (Aug. 6)
This begs the obvious question: How can they avoid another software glitch if they don't know what happened the first time?
Click Here to review the Elliott Wave Financial Forecast and Theorist
On Aug. 3, Fortune magazine said:
Why Knight Won't Be the Only One
The problem is that trading software can never be 100% perfect, say computer programmers, especially when it's new and introduced into a complex system like the stock market. That aspect of electronic trading, which dominates today's stock market, will certainly cause more crises in the near future.
Now read this edited excerpt from Robert Prechter about trading system breakdowns.
Trading stocks, options and futures could be extremely problematic during a stock market panic. One reason is that trading systems tend to break down when volume surges and the system's operators become emotional. When the exchange floor became a hurricane of paper in 1929, it would sometimes take days to sort out who had bought and sold what and then determine whether investors and traders could afford to pay for their positions.
Do you think investors and brokers will behave differently now that so much stock trading is done on-line? I don't. Do you think the experience will be "smoother" because modern computers are involved? I don't. In fact, today's system -- much improved, to be sure -- is nevertheless a recipe for an even bigger mess during a panic. Investors will be so nervous that they will screw up their orders. Huge volume will clog website servers, disrupting orders entered on-line. Orders may go in, but confirmations may not come out. A trader might not know if his sale or purchase went through. Is he in or out? Quote systems will falter at just the wrong time. Phone lines from you to the broker and from the broker to the floor will be jammed, and some will go down. Computer technicians will be working overtime while being distracted worrying about their own investments. Brokers will be operating on little sleep and at peak agitation, since most brokers are themselves bullish speculators. They will be entering orders wrong. Firms will begin to enact and enforce tighter restrictions on trading and margin. Price gaps will trigger stops at prices beyond the ability of some account holders to pay.
One might think this was written shortly after the May 6, 2010, "flash crash," when the Dow lost 700 points in just minutes. Or one might think this was written within the past few days, after Knight Capital's software breakdown.
No. It was written 10 years ago. The above is a quote from pages 190-191 of the second edition of Conquer the Crash.
If the Knight Capital glitch happened when the market was relatively calm, imagine what could happen when investors are running for the hills.
Read what Robert Prechter is saying now, risk-free.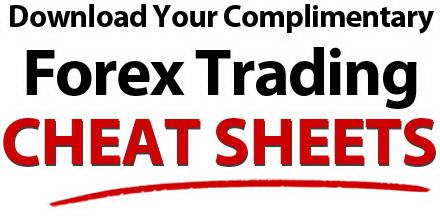 The Ultimate Trading Shortcut?
Five (5) non-traditional strategies you use to snipe pips out of the Forex markets in any market condition. The best times to scalp the markets (HINT: It's NOT when you think) and the times to avoid. How to break the market down into several "micro-markets" and trade each one accordingly. How to beat the "Trading Sharks" who prey on your stops and profit from your losses at their own game and much, much more.