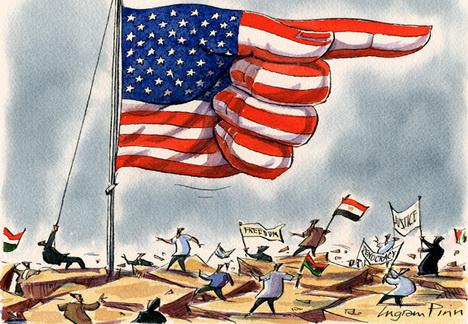 Click Here for New Wave Financial Forecasts
August 15, 2012 - U.S. Economy: The Financial Tectonic Plates Are Shifting Once Again by Elliott Wave International
History books call the period after the War of 1812 "The Era of Good Feelings." America was a young nation that had a sense of purpose. National political strife was at a minimum; optimism was in the air.
Major advances in technology and engineering brought the country turnpikes for easier travel and "The Canal Craze" for more efficient commerce.
Once the Erie Canal became an obvious commercial success, imitators borrowed heavily to build more. Eventually the U.S. had constructed 4,500 miles of canals.
Alas, the railroads arrived and made canals obsolete. Canal investors were ruined.
Swift economic changes have happened throughout U.S. history. And they continue to happen still.
Major economic changes come via technology: consider the automobile, telephone, radio, television, the computer and the Internet (to name a few).
At other times, economic changes are systemic.
The Next Major Economic Change May Come from the Credit Craze
Deflation is always accompanied by a preceding credit build-up.
The Era of Good Feelings came to a screeching halt when America's first deflationary depression occurred from 1835 - 1842. Before then, credit had boomed.
America's second major deflationary depression was the Great Depression that began in 1929. That was also preceded by a credit boom.
Today's credit boom dwarfs those earlier examples.
The March 2008 Elliott Wave Theorist elaborates on the next potential shift in the financial tectonic plates.
Over the past 300 years the bigger the investment mania, the faster has been the ensuing collapse. The peaks of 1968 and 1835 led to deep bear markets of six and seven years, respectively. The wilder Roaring 'Twenties, capping an 87-year rise, led to a deeper bear market, yet it was faster, lasting less than three years. The even more dramatic South Sea Bubble, which peaked in 1720, led to a still deeper bear market, yet it was even faster, lasting only two years. So given that the past ten years of topping has produced the craziest overvaluation, the largest number of bubbles and the most persistent period of market-related optimism ever, by a huge margin, I am more than ever expecting a swift resolution.
This excerpt is from an issue that published just a few months before the fastest financial changes to occur in the U.S. in the past 80 years.
The financial world doesn't seem to feel major rumblings right now. And that's why so many can be lulled into a false sense of financial security.
Yet, EWI's economic indicators suggest that the next slippage of the financial plates could unleash far more financial destruction than before.
Now is the time to read the early warning signs of the next major economic change.
You can learn what EWI sees just ahead. The Elliott Wave Theorist and The Elliott Wave Financial Forecast are EWI's two flagship monthly publications, and you can read both with no obligation for 30 days. Click the highlighted links to get started.