On February 28, during a trip to Las Vegas, I had the opportunity to visit Player Network (OTC:OTCQB:PNTV) marijuana cultivation operation, Green Leaf Farms. The company's Director of Operations, Jason Ching and CFO Geoffrey Lawrence took my fiancee and I on a tour of the facility. While there were no earth shattering new revelations it gave me an opportunity to get clarification on a number of questions that had been circulating on iHub and various blog posts.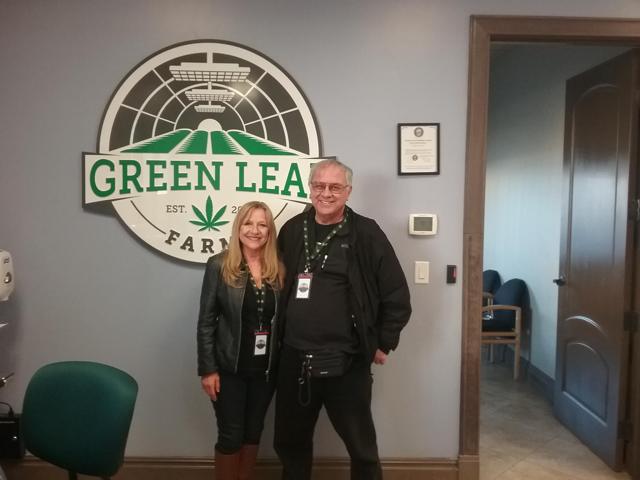 Background
I've been following PNTV's progress for over two years and at times it's been slow and painful. After getting in on the first wave of Nevada medical marijuana cultivation licenses, PNTV CEO Mark Bradley struggled to clean up the company's debts and find an appropriate facility for cultivation. Several months were wasted when the City offered PNTV and other companies a significant tax advantage to locate in one of their redevelopment areas. However, after identifying a location, Mark found out that it lacked a number of improvements such as water hookups that would end up significantly increasing construction costs. A second targeted facility also turned out to be less than ideal.
The current facility is the third one they identified and, judging from appearances, it was a fortuitous choice. However, they had lost precious months in the process. While they were able to complete Phase I of their construction, a production facility, in time to be certified to sell recreational marijuana, the rules and regulations, such as those governing the tracking of inventory, were in a constant state of flux. According to Jason, the early regulators and inspectors didn't know what they were doing. This changed when the Department of Taxation took over and again changed the rules.  Those grow operations lucky enough to be in full production early were grandfathered in under the old regs but it meant new hoops for PNTV and other new cultivators to jump through. While the construction was essentially complete in November, it wasn't until mid February that they received final regulatory approval to begin cultivation. 
The Grow Operation
As I said before, the facility itself looks to be state of the art and is immaculately clean.  As Jason took us from room to room he explained the operation. Plants begin in a small room where they are grown from seeds.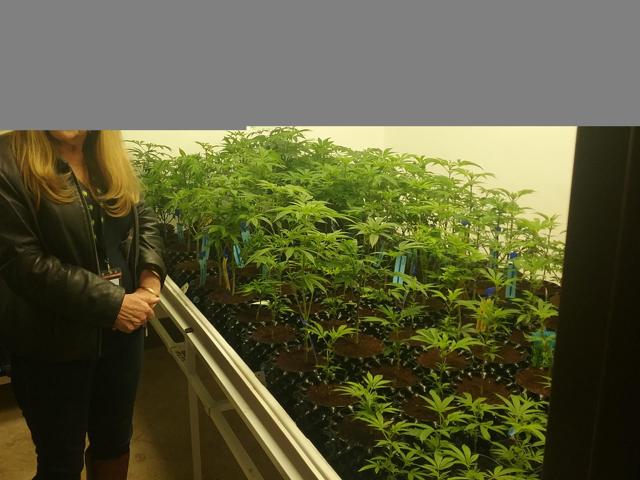 Male plants are then identified and discarded while healthy females are selected to be transferred to the clone room where they are used to create new plants for production. Cuttings are next taken from the clones and placed in a cloning machine for a week to 10 days to take root .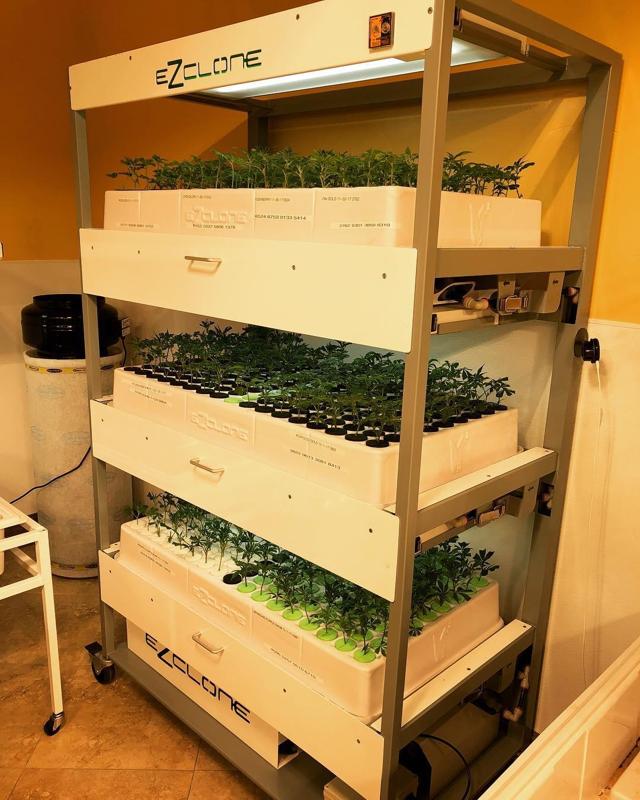 The juvenile plants are then nourished in tents for several weeks before they are transferred to flower trays in the main grow rooms.
Each flower tray is about the size of a double bed and holds twelve plants. According to Jason, they currently have 1,000 plants in various stages of growth, however, at the time of my tour, none had yet made it to the trays.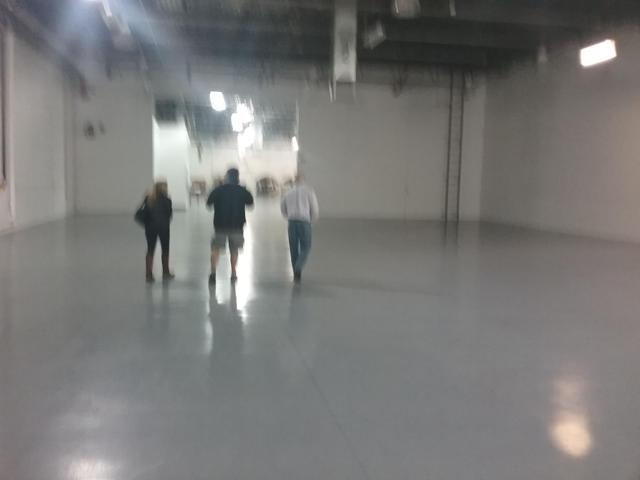 Their Phase II construction has completed 8,000 sq ft of floor space and they have regulatory approval to proceed with Phase III. The facility has space for ten grow rooms which will eventually be able to yield one harvest every week. The company's most recent PR disclosed that they expect their first harvest, in excess of 75 pounds, in June. This alone would return $170,100 per month in bud sales. They expect to be able to harvest 180 pounds ($408,000 worth of bud) per month from their currently completed Phase II space. They expect to eventually deliver 30 different strains of cannabis. Their first strain, which Jason labeled "CBDiesel" has a 90 day grow cycle with some strains requiring as much as 16 weeks. While they wait for their first harvest, the company has been busy buying the highest quality product from other cultivators to produce their rosin. They've also been using this inventory to fill gaps from other grow operations that have experienced crop failures, long grow cycles without product or other delays in production. 
Other Developments
Geoffrey Lawrence, the company's CFO, also accompanied us on the tour. I asked him about the new facility they were targeting in Palm Desert, CA. and he indicated that they considered that long term. Right now, they're working under a Letter Of Intent (LOI) and they're still exploring other options in California that might result in a faster revenue stream. If a better opportunity arises they could still pivot. 
Regarding the settlement of their Comcast lawsuit, he indicated that although the exact terms of the agreement will not be made public, the result will become apparent on their annual financial report which is due for release by April 2. 
As for Weed TV, they're targeting release of the next generation of this product in early April with 10 new series currently in development. While they expect to make money on advertising, they're approaching this from a new angle which may actually result in bigger revenues. The new website will allow people to place dispensary orders online for pickup or delivery. These orders will be linked to each dispensary's POS system, giving them the capability to check and hold inventory. This functionality should attract more dispensaries to their advertising network while sales commissions may ultimately end up being the major revenue source from this business segment.
Conclusion
After a long wait, investors are on the verge of being rewarded for their patience. While the delays were frustrating the company now has a state of the art facility that will be capable of supplying Nevada, and eventually other states once full legalization is realized, with quality cannabis products. Phase II production  should be in full swing by the second half of this year with Phase III following shortly on its heels. We don't yet know what kind of revenue to expect from Weed TV or how much value Players Network received from the Comcast settlement but these should provide fuel for share appreciation while we wait for significant revenues to flow from the grow operation. With the current share price at the low end of it trading range I feel comfortable recommending a buy as this stock will surely be worth significantly more by year end with exponential growth for years to come. 
Disclosure: I am/we are long PNTV.