During the earlier part of the U.S. Trading session (7:20 - 4:00 pm CST) two Value Gaps were noted: the first from 1315.0 - 1311.2 and the second from 1310.3 - 1307.9. As the market consolidated and established Fair Price at 1307.3, we saw parts of the first as well as the entire second gap filled. As of session close, a Value Gap from 1315.0 - 1313.3 still remains. This could be an area of interest for tomorrows trading.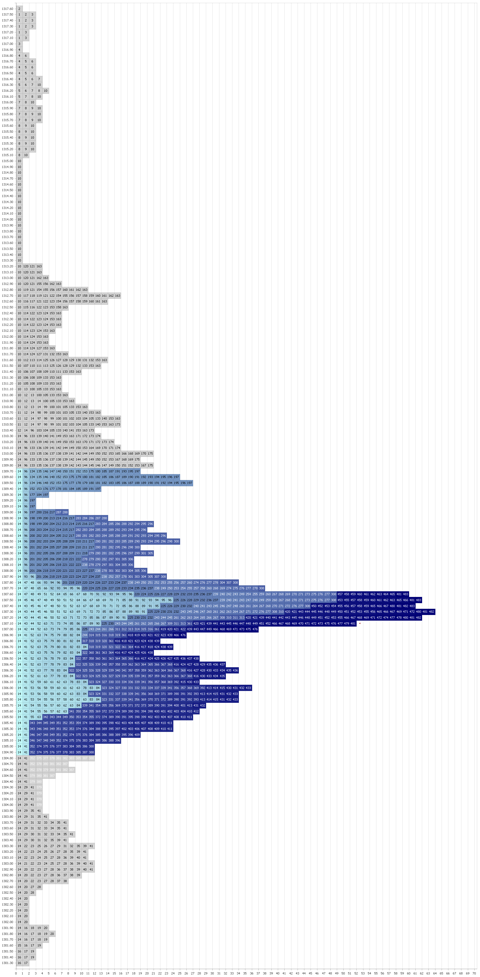 Fair Value Definition: The Metrixx Fair Value indicator provides traders a measure of fair value in listed derivatives markets by showing at what prices levels have the most liquidity for a certain period of time. Traders can use this indicator to map out entries, exits or appropriate stop levels. Or they can simply use it as more precise support and resistance that they can incorporate with other indicators. Subscribers to Metrixx see this information in real time when it can help them the most.
What am I seeing: The lightest colors show the beginning of the session, the darker the color the later in the trading session. The larger the distribution the more value market participants have placed at that price level. A distribution outside of the blue colored area is viewed as being outside of that session's Value Area. Those areas of single distribution are noted as Value Gaps.
About Metrixx: Metrixx was developed with the goal of providing traders at all levels, hedge fund managers and portfolio risk managers with a unique understanding of market movements based on the concept of Fair Value. Market Physics is a set of unique tools that allow traders to utilize Fair Value. To learn more about Metrixx visit Metrixx.com.
Disclosure: I have no positions in any stocks mentioned, and no plans to initiate any positions within the next 72 hours.