Those were the old days when employees used to have piles of files on their table and cupboards filled with heavy folders. But, now the trend has changed, according to the study conducted by the University of California Berkeley, almost 92 percent of the data was saved digitally in 2002. This percentage is constantly increasing and is now the percentage of digitally saved data has reached up to 97 percent. Whereas, experts comment regarding the threats that this storage shift has brought to the business' data which is almost ignored.
Data stored digitally is far more portable than the data saved in hard copies, but, the danger of breach that this digital storage faces is just unmatched to the danger faced by documents saved in paper form. In 2009, a research scientist was sued by DuPont for stealing trade secrets; the scientist stole more than 600 files by simply taking it in his portable storage device. His name was Hong Meng was found guilty when the forensic investigators dig out 550 files from his personal computer. Another scientist acted similar to Hong Meng and he was sentenced an eighteen months imprisonment, the cost of data was about of theft he did was $400 million.
Technology has made stealing data really a piece of cake for the thieves. There a number of ways through which the unfaithful employees can steal data.
Employees used to pinch data by copying it in their own CDs and DVDs, this trend is still alive. Employees use their personal compact disks to accomplish their purpose. They just insert their disk and write data that they want on the memory of the disk and take it with them. But, the revolution in technology has made this task even easier. CDs and DVDs do not offer much of a space to carry data, but the introduction of USB flash drive has given the solution to this issue. USB drives have so much space for data that hundreds of CDs and DVDs cannot keep. Where these portable drives have given the ease of carrying data with you, it has also increased the risk of losing data. Whether an employee misplaces his/her USB drive or portable drive, or whether an employee steals data from the business' computer. The both kinds of incidents are likely to involve portable data storage devices. In order to make data secure from theft by the internal employees, it can be beneficial to the cause if the company uses software to provide Data Leak Prevention.
The companies who have a fear of losing their confidential record, they are advised to establish some effective policies. The organizations should discourage the BYOD (Bring Your Own Device) principle as it one of the reasons of increasing information leakage. IT department of a company ought to keep an eye on the storage devices that are being used to perform business activities. The most important thing after establishing such policies is to implement them. The majority of the companies only establishes the policies but fails to implement them. Companies do not really pay the due attention to data security which may result in big losses.
For More Information visit:
http://www.newsoftwares.net/usb-block/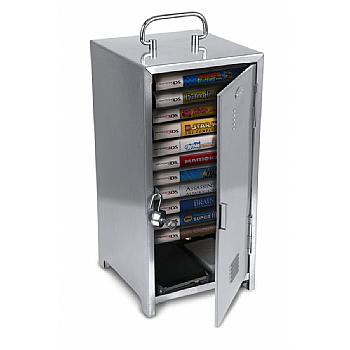 Disclosure: I have no positions in any stocks mentioned, and no plans to initiate any positions within the next 72 hours. I wrote this article myself, and it expresses my own opinions. I am not receiving compensation for it. I have no business relationship with any company whose stock is mentioned in this article.