Hedging a $500k Portfolio Against Market Risk
In a post earlier this year, we showed a step-by-step example of hedging a $500k portfolio using optimal puts* on the SPDR Dow Jones Industrial Average ETF (NYSEARCA:DIA). It's still inexpensive to do so as of today.
These were the optimal puts, as of Thursday's close, to hedge a $500k position against a greater-than-20% drop in DIA over the next several months: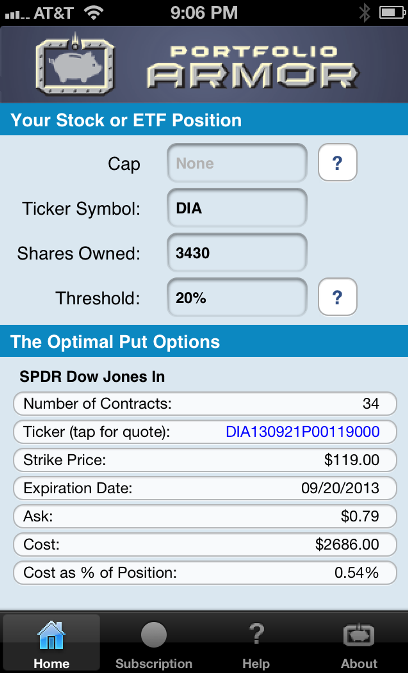 *Optimal puts are the ones that will give you the level of protection you want at the lowest possible cost. Portfolio Armor uses an algorithm developed by a finance Ph.D. to sort through and analyze all of the available puts for your stocks and ETFs, scanning for the optimal ones. The screen captures above are from the Portfolio Armor iOS app.