Don't panic about Gold, it is having it's typical year end weakness. It has dropped into year end, every time since 2008. December is the most important contract month for Gold, a lot of hedge agreements and financings are based on the year end closes so Banksters always want weak prices at that time.
Out of the 9 years in a row it has gone down, it rallied back up in 8 instances and we expect a repeat this year. Same song - different dance. December Comex Gold options expire Nov 22 and December weekly options Dec 2.
The December futures expire December 28th, first delivery is December 1st. For sure we expect no significant rally in the next 2 weeks.
Comex Gold - Monthly (NYSEARCA:GLD)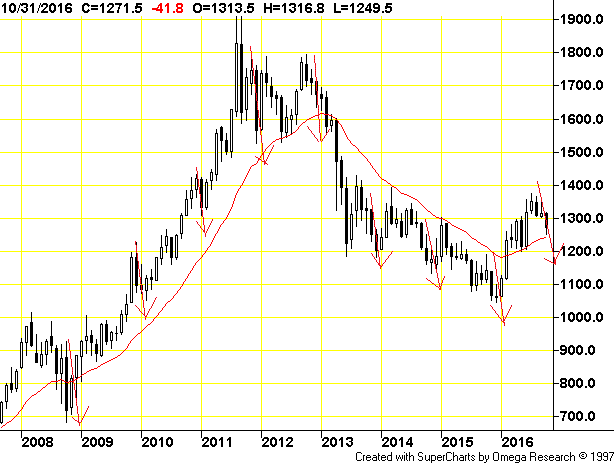 Disclosure: I am/we are long GLD.