Hi,
I spent two weeks trying to understand gold, as I expected it far more complicated and I couldn't take a sound grasp, however somebody may find it a bit helpful, I hope.
feb2016_general observations:
*surprisingly EUR reacts first - 1-2 years ahead of USD and GBP when gold bull market about to set up;
*there were wild swings of price before mid-eighties;
*when economic growth in US increases gold tends to lose more ground to USD;
*3y average of real GDP of USA are subdued since2000 and from that time gold started to advance;
*generally gold stalls when DJA grows for a respectively prolonged period 3-5-7 years;
*nothing definite can be taken away from table 6 - relationship between M2 and gold prices, except that since 2000-s every time
m2's growth increases gold prices respond with uptick;
*rise of the gold usually brings some consequences for labor markets, claims tend to rise then, however their magnitude is variable;
*very tight correlation between gold prices change and US public debt change - real discovery. It is the single most influencing factor;
*in terms of commodity and wheat (stands for bread - common food) gold has had CAGR 5% since 1959. It suggests several conclusions:
1) dollar has hidden weakness that sooner or later appears - because in terms of bread, yeah, we can buy several times more for 1Oz of gold or 2) everything depends - today gold is a "barbaric relic", tomorrow - absolute cash - just a psychology + strength of the economy-USD;
**prices on gold critically depend on economic development and general public expectations; I failed to find a really sound indicators to predict gold's movements. In fact, many things playing their part;
***I can't see we having a significant rally ahead (in 2016-2017), I call 1400-1450 max, unless we are going to have nasty correction;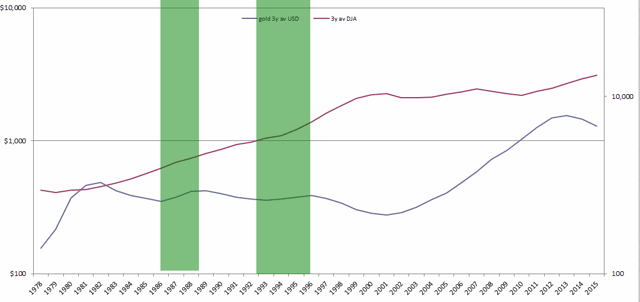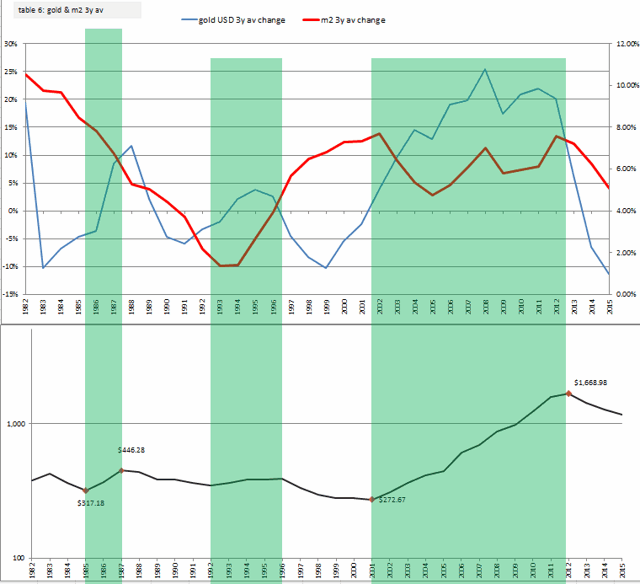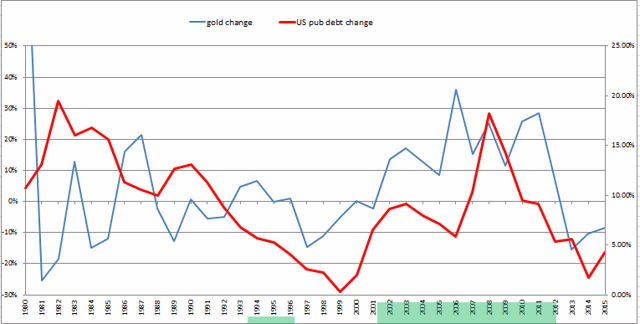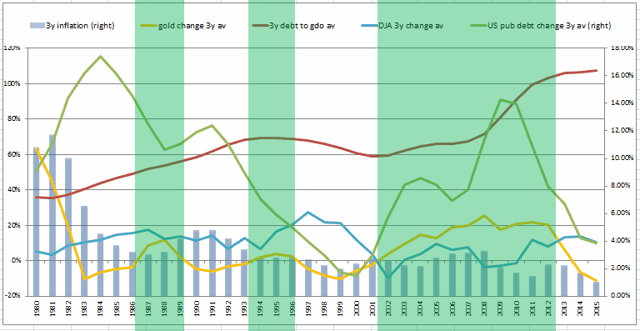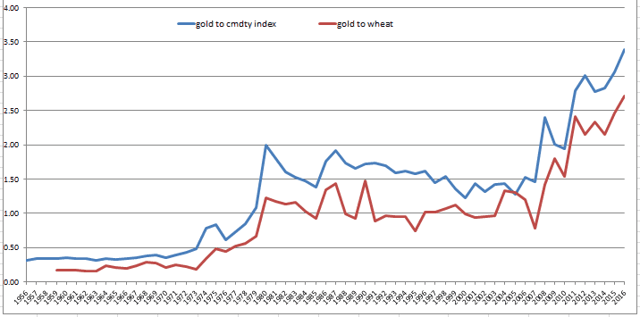 Thanks )
Disclosure: I/we have no positions in any stocks mentioned, and no plans to initiate any positions within the next 72 hours.
Additional disclosure: I sold IAM Gold since gold hit 1160-1220