This may be the short covering rally that was identified in Goodrich Petroleum (NYSEMKT:GDP) nearly a week ago. There was a possibility for a rally and we positioned accordingly.
The sharks are in the water and anyone with a sizeable (short) position may have a difficult time getting out.
It is still possible that the shorts may regain control. However, it looks remote at this point.
The daily chart shows GDP at the close and also identifies where we took positions.
Price action of the chart itself identified large operators taking up positions. Now we see the result.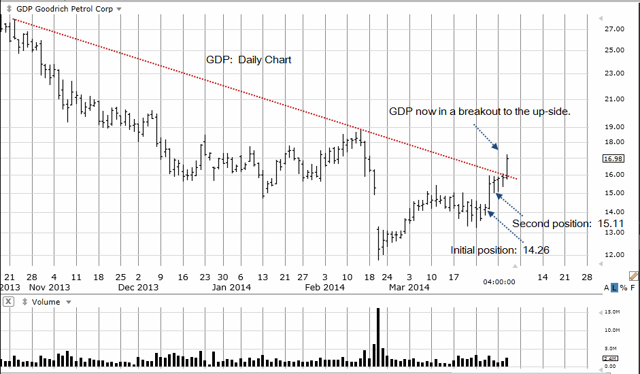 Chart by TeleChart
Our stop is now raised to 15.78, the session low.
Disclosure: I am long GDP.