Volatile action like today highlights the strongest and the weakest.
The iShares Russell 2000 ETF (NYSEARCA:IWM) has been showing weakness relative to the other major indices.
Using the inverse of the IWM, the Direxion Russell 2000 Bearish 3X ETF (NYSEARCA:TZA), we can see that a trend-line has been established.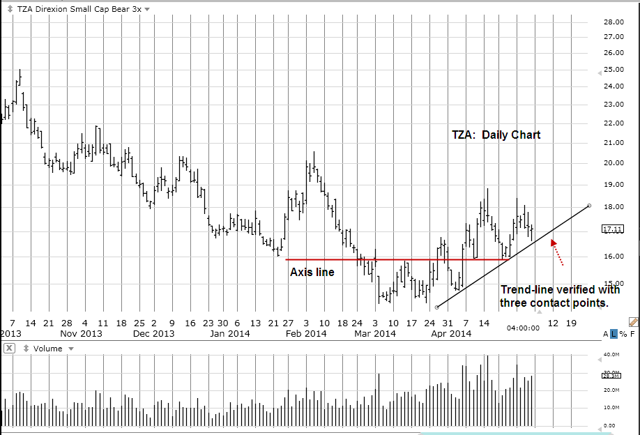 The case has already been presented shown in this link, that the overall market has slowed momentum and is either in a long-term reversal or a correction.
That is the main theme. There are many "fundamental" factors that may be used to support the above statement. However, fundamentals and their importance change nearly every day.
The overall assessment is that the market appears to be vulnerable and we are therefore positioned short.
Disclosure: I am long TZA.