With the position lightened up on the Direxion Daily Gold Miner Bear 3X ETF (NYSEARCA:DUST) to be the original entry at 23.78, one can now look at the overall situation with a little less stress.
The Daily chart below shows that DUST is coming back to the support area of the breakout.
It may be too early to say, but today looks as if it might continue lower and close lower.
With that in mind, a reversal today is not expected.
Watching how DUST behaves at the support zone (which is substantial) will give clues to determine if we just experienced a reversal or only the beginnings of a test.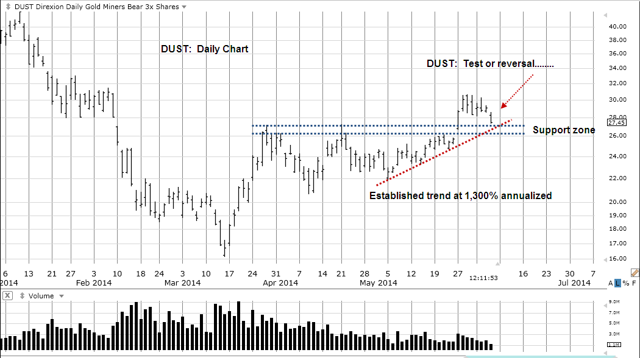 Chart by TeleChart
Disclosure: I am long DUST.